New circuit trail and tales of river log-driving enrich Via Dinarica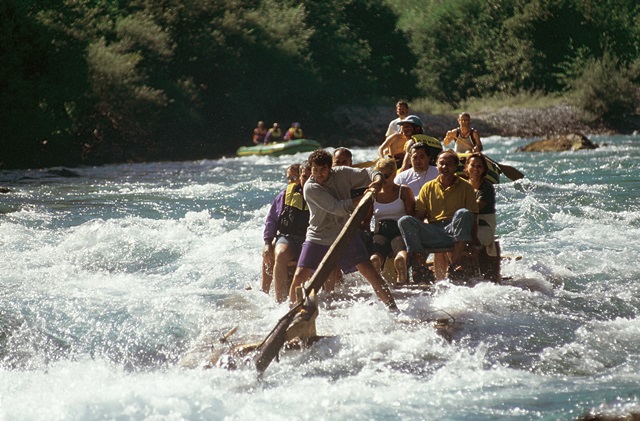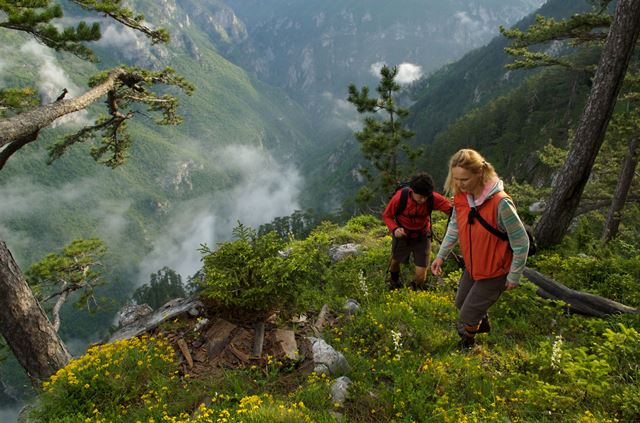 PODGORICA - A new attraction for hikers of Via Dinarica's White Trail passing through Tara River Canyon in Montenegro was presented today in Podgorica.
Centre for Sustainable Tourism Initiates (CSTI), beneficiary of the RCC implemented and EU funded tourism grant scheme, has developed a new circuit trail in the Canyon which tells the story of an old tradition of log-driving, today's rafting, practiced by lumberjacks prior to the 2nd World War.
This trail is an addition to Via Dinarica which in that area connects Durmitor National Park in Montenegro with Sutjeska National Park in Bosnia and Herzegovina.
"Via Dinarica has by now received both regional and international recognition. Enriching the trail with different cultural components and storytelling will only make it more attractive to visitors and all that more competitive at the tourism market," said Snjezana Derviskadic, RCC's Tourism Development and Promotion Project Team Leader.
"The new circuit trail explains and old skill lumberjacks had to have to harvest wood from Tara Canyon forest and transport it down the river. That skill developed into today's rafting for which Tara River is famous. Storytelling of this transformation will not only help promote Via Dinarica but also rafting as an important part of the regional adventure tourism offer."
The circuit trail developed by CSTI includes resting and view-points and information and story boards. In addition, to help hikers better navigate Via Dinarica as it passes from Bosnia and Herzegovina into Montenegro, CSTI has mapped the trail and produced a brochure, map and eight one-day itineraries.
"Our national parks have rich cultural heritage. While in the initial stage of Via Dinarica development we all put emphasis on physical development of the trail, we are now shifting our focus towards the complementary cultural content of the trail. Circuit trail introducing the history of rafting is just one such example and we hope to keep implementing similar initiatives in the future and to give Via Dinarica a narrative it deserves," said Svetlana Vujicic, CSTI's Executive Director.
A total of twelve grants were awarded under the RCC tourism grants scheme's first call for project proposals. Four of those grants focused on further development of Via Dinarica.
More information about the grant