Via Dinarica connectivity in the Accursed Mountain gets an upgrade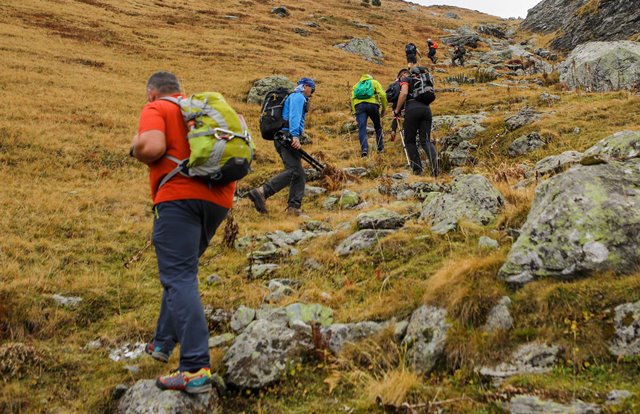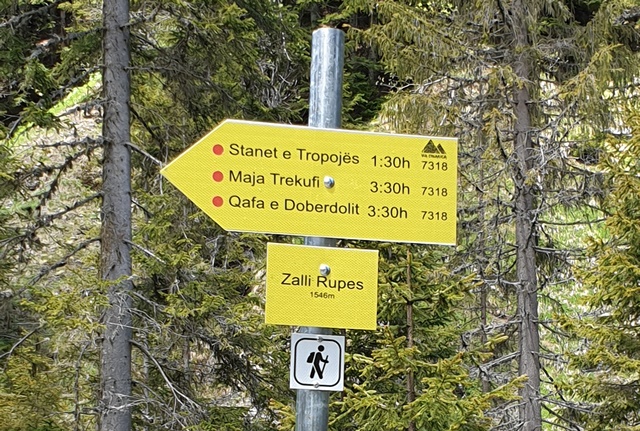 PEJE/PEČ - Community Development Fund, beneficiary of the RCC implemented and EU funded tourism development grant scheme, organize today a FAM trip for tour operators and media to inaugurate 6 newly developed sections of Via Dinarica trail in Kosovo* connecting it with the trail portions in Albania and Montenegro.
New 50 kilometres of the trail passing through Kosovo* will better connect villages in this trans-border area of the Accursed Mountains and will contribute to the inclusion of local business and households in the regional adventure tourism value chain as service providers.
"Improving connectivity of Via Dinarica is our common goal and a priority, as is ensuring that we have a regional management structure for this 2,000-kilometre-long hiking mega trail which connects all six Western Balkans economies, as well as Croatia and Slovenia," said Snjezana Derviskadic, Team Leader of the RCC's Tourism Development and Promotion Project.
"The new 6 sections of the trail in cumulative length of 50 kilometres will provide hikers with greater variety and a choice of paths to take, and will help improve quality of life of local communities living in remote mountain villages by including them in tourism industry."
Works on the trail included mapping and GPS tracking of the new Via Dinarica routes in Kosovo*; cleaning, repairing and marking of the trail; and the installation of two info boards and three rest points.
"The EU funded and RCC provided grant enables us to continue building on previous EU and USAID funded initiatives on Via Dinarica development in Kosovo*. These new trail portions represent an upgrade of the overall trail and provide for better connection with approximately 315 kilometres of Via Dinarica in Montengero and another 100 kilometres in Albania. The new trail portions are also bringing some 20 local business and households into the equation, as they are going to service visitors who are to take the new routes," said Gramen Taraku, Project Manager at Community Development Fund.
More information about the grant
*This designation is without prejudice to positions on status, and is in line with UNSCR 1244/1999 and the ICJ Opinion on the Kosovo declaration of independence.