Bregu: Air pollution biggest environmental threat to health in WB – EU should consider this as 'Fundamentals First'- air pollution knows no borders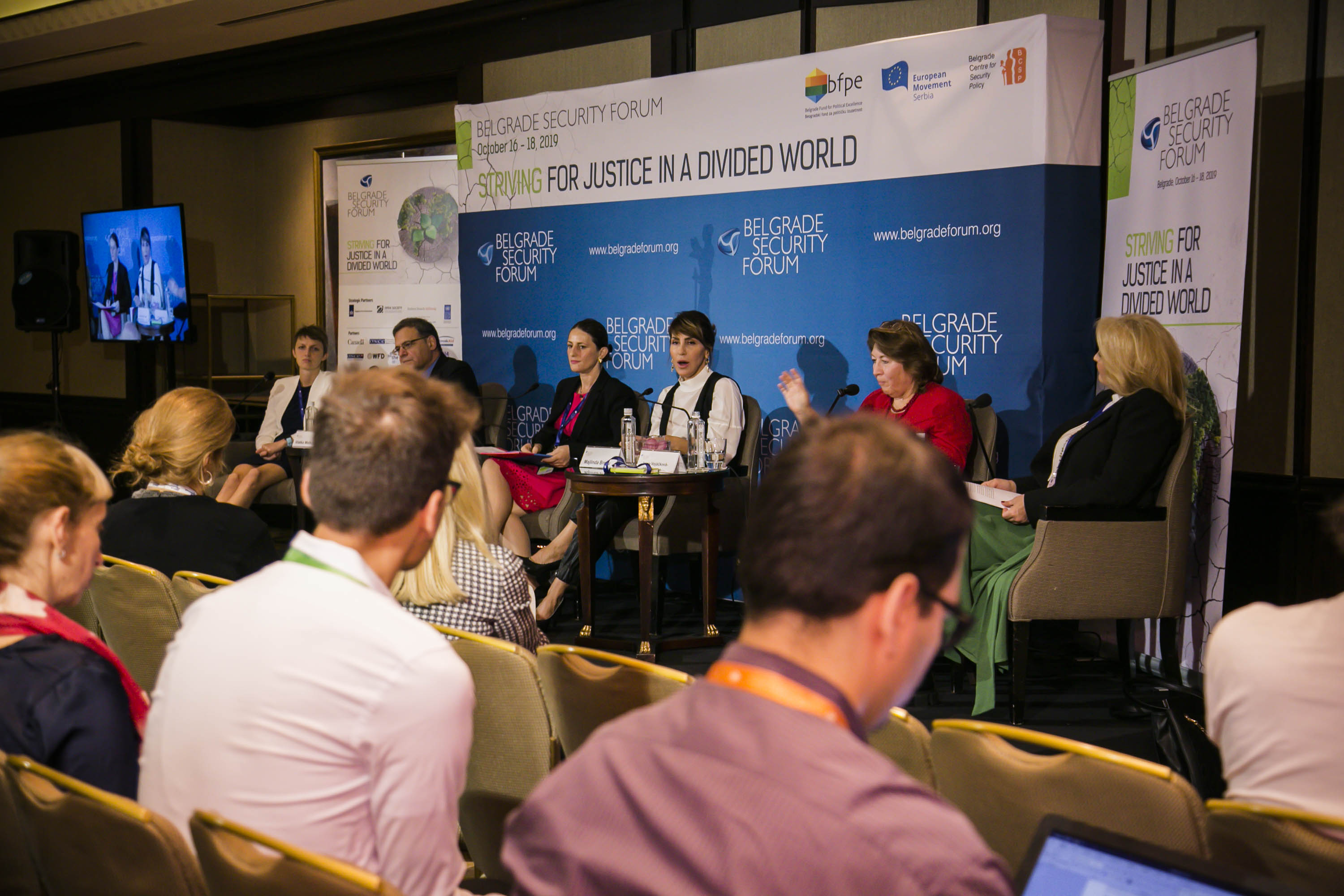 RCC Secretary General Majlinda Bregu at Belgrade Security forum: Disappointing news from the European Council today
Belgrade – "Six cities in the Western Balkans (WB) are among the top 20 cities with the highest air pollution in the world, and air pollution is the single biggest environmental threat to human health. Cancer and tumor, the most serious health concerns in the region, are linked with the air pollution. This speaks volumes on prioritising citizens' health when considering environment and climate change responses in the WB", said Majlinda Bregu, Secretary General of the Regional Cooperation Council (RCC), while participating at the Belgrade Security Forum's panel "Image of the future: A green, more developed Western Balkans" in Belgrade today.
"The environment and climate change are not sustainable in the region. Now that the EU will look upon the new Green Deal, and in light of the disappointing news from the European Council we are hearing today, perhaps EU should consider environment and climate as 'Fundamentals First' when it comes to enlargement/accession policy, as air pollution knows no borders", said Bregu and added that Green Agenda is a global trend, and the region cannot allow itself to fall behind.
Balkan Barometer, the RCC conducted survey, in 2019 shows that even 84% of citizens of the region perceive climate change as a problem, while 9 out of 10 respondents feel that pollution is a problem in their community. On the other hand, 59% of businesses reported that they are ready to invest more in environmentally friendly equipment.
The panel, moderated by Sanja Nikolin, Women's Platform for Development of Serbia 2014-2020, also included: Irena Vojáčková-Sollorano, UNDCO Regional Director a.i. for Europe and Central Asia in Istanbul, Turkey; Blerta Cela, Deputy Regional Director, UN Women Europe and Central Asia Regional Office; Julian Popov, Fellow, European Climate Foundation, Brussels; and Vlatka Matković, Senior Health and Energy Officer at Health and Environment Alliance, Brussels.
The panelists aimed to explore real but underappreciated and/or under-invested opportunities in the region, with regards to a harmonious and sustainable economic, social and environmental development of the Western Balkans region.