Number of cyberattacks targeting smartphones has increased by 50% in the first half of 2019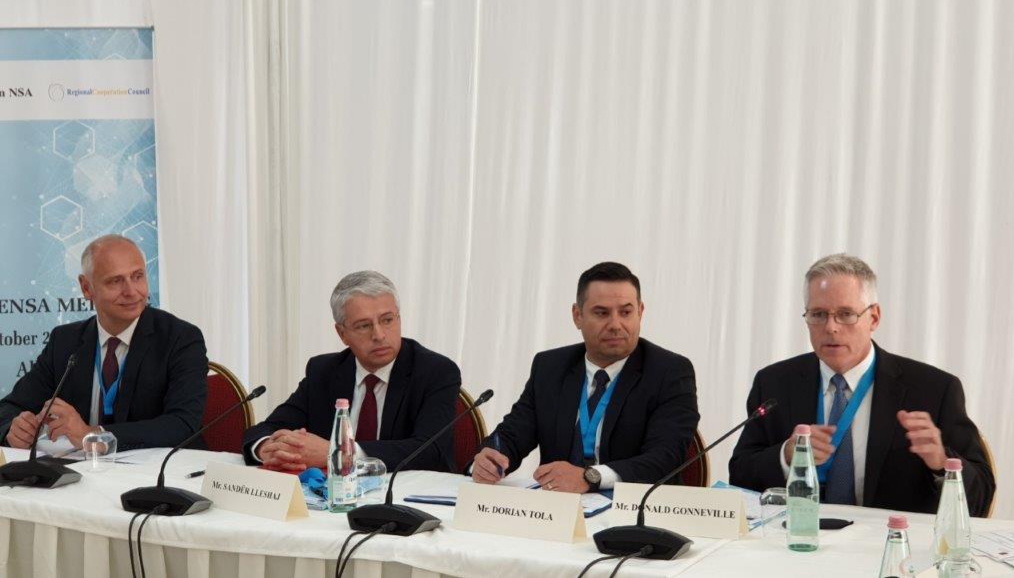 Heads of SEE National Security Authorities meet in Tirana: 2020 to be devoted to strengthening of industrial and cyber security in South East Europe
Tirana –The year 2020 will be devoted to further strengthening the capacities of the National Security Authorities (NSA) in industrial security and cyber security, as concluded at the meeting of Heads of NSA from South East Europe (SEENSA), held in Tirana on 24 October 2019.
The adopted set of conclusions on the future scope of cooperation also envisage that the Regional Cooperation Council (RCC), as the partner organisation, together with chairmen of Working Groups on Cyber, Industrial and Education will facilitate training programmes based on best practices.
Regional cooperation in cyber security is a necessity, as cyber attacks represent evolving modern security challenge: the number of cyber attacks targeting smartphones has increased by 50% in the first half of 2019 compared with the same period of 2018. Cyber criminals develop malicious codes trying to obtain login credentials and steal payment data. In 2015, the estimated damages from cyber crime were $3 trillion. By 2021, the annual damage caused by malicious online activity is expected to reach $6 trillion.
RCC's Balkan Barometer Public Survey 2019 shows that 45% of the Western Balkans' citizens are concerned about data security on the internet, while 25% worry about security of online payments. In terms of the overall security situation, 45% of the region's citizens express dissatisfaction with it, while less than a quarter (24%) report some level of satisfaction with security in their respective economies.
Director of the RCC's Political Department Amer Kapetanovic and Director of Albanian NSA Dritan Tola co-chaired the meeting, which was also addressed by Albanian Minister of Interior Sandër Lleshaj, Director of NATO Office of Security, Donald E. Gonneville, and Albanian high-level officials: Director of Coordinating Center for Counter Violent Extremism, Agron Sojati, Director of Defence Intelligence and Security Agency, Mr. Bardhyl Nuredinaj, and the Head of the High Prosecutorial Council, Gent Ibrahimi.
The Tirana meeting of directors and representatives of SEENSA took place under the Chairmanship of Albania and with support of the RCC. The next SEENSA meeting will be hosted by Bulgaria. Hosting of the SEENSA meeting by Bulgaria was highly commended by the meeting participants, as it coincides with the joint presidency of the Berlin Process by Bulgaria and Republic of North Macedonia.