Low women employment and labour market skills mismatch in Western Balkans call for stronger cooperation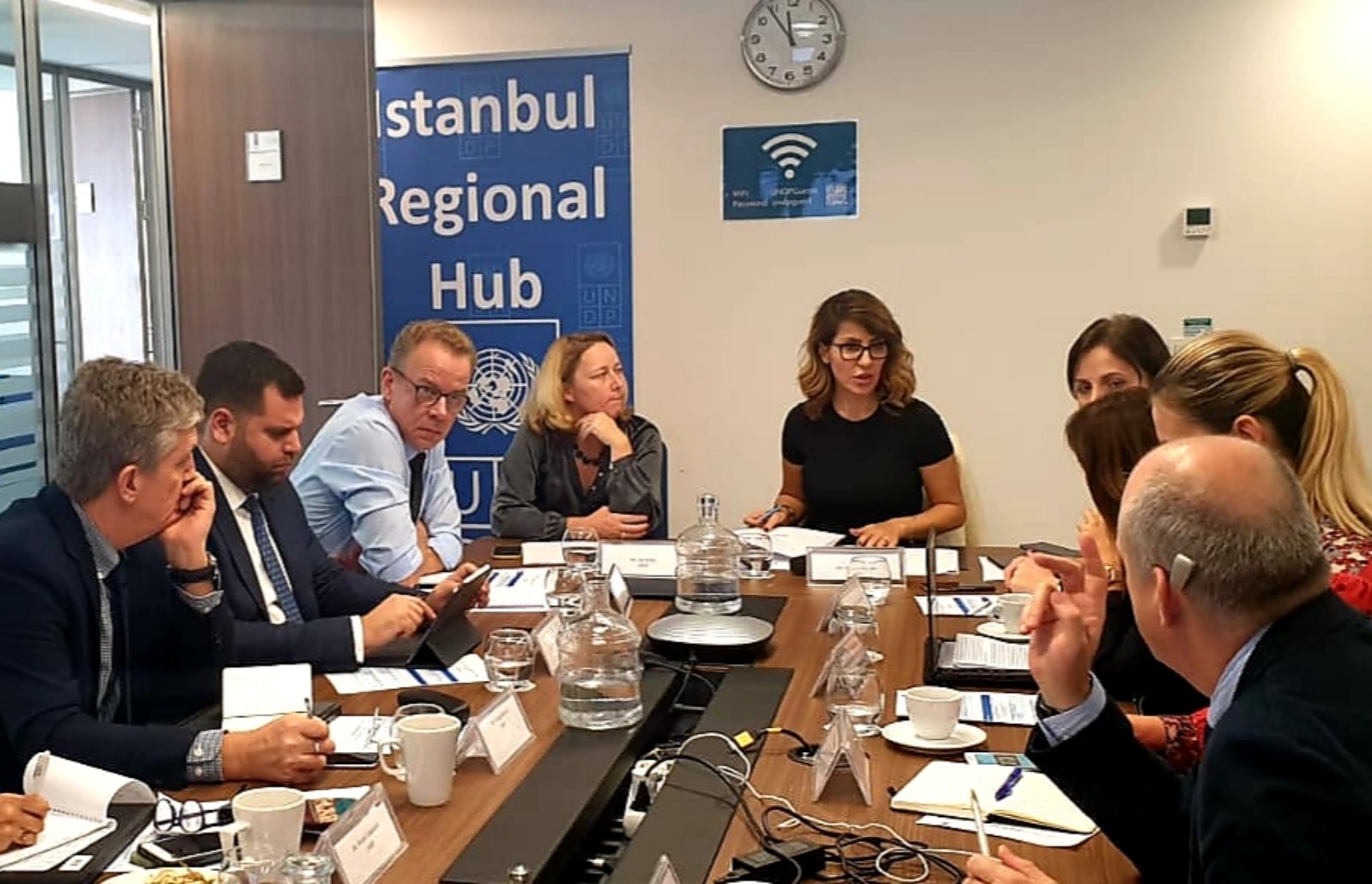 Istanbul – "The women unemployment in the Western Balkans is 60%. Analyses show a big mismatch in the labour market(s) between the demands and offered sets of skills and knowledge. Almost half of the students in the region enrol into the Humanities, Social Sciences and Business study programmes (49%) and only 24% of them choose Science, Technology, Engineering, and Math (STEM) subjects, which stems this market mismatch of the needs and capacities", said Secretary General of the Regional Cooperation Council, Majlinda Bregu at the consultative meeting of the RCC team with United Nations Development Programme (UNDP) in Istanbul today.
"These figures ring the bell of low level of female employment, which requires a timely intervention to tackle the future challenges and close the gap on employment of women and men. A regional reaction is needed as there is a lack of specific policies, and the region is still unprepared for the upcoming digital development and we must start working to develop data quality and indicators, to measure digital skills – all with the aim to have sustainable economic development."
The RCC supports the establishment of the Western Balkans Network of Women in STEM, aiming to enhance regional dialogue, cooperation and knowledge exchange; support the development of policies, incentives and monitoring mechanisms geared to contribute towards increased participation of women in STEM; and replicate the existing models of good practice of establishing women in STEM networks. The good practices would enable women engaged in STEM to network, provide mentorship to each other, develop recommendations for the institutions on supporting enrolment of women in STEM study programmes, ensuring completion of their studies, access to careers, professional development and career progression, including in leadership positions.
Today's meeting concluded that there is a huge potential for stronger joint actions, including closer collaboration with the UNDP, to work towards addressing the gaps in digital skills in general, present between the EU and the region, as well as in women participation.