Gender mainstreaming and the role of women in armed forces for the first time focus of the SEEMIC meeting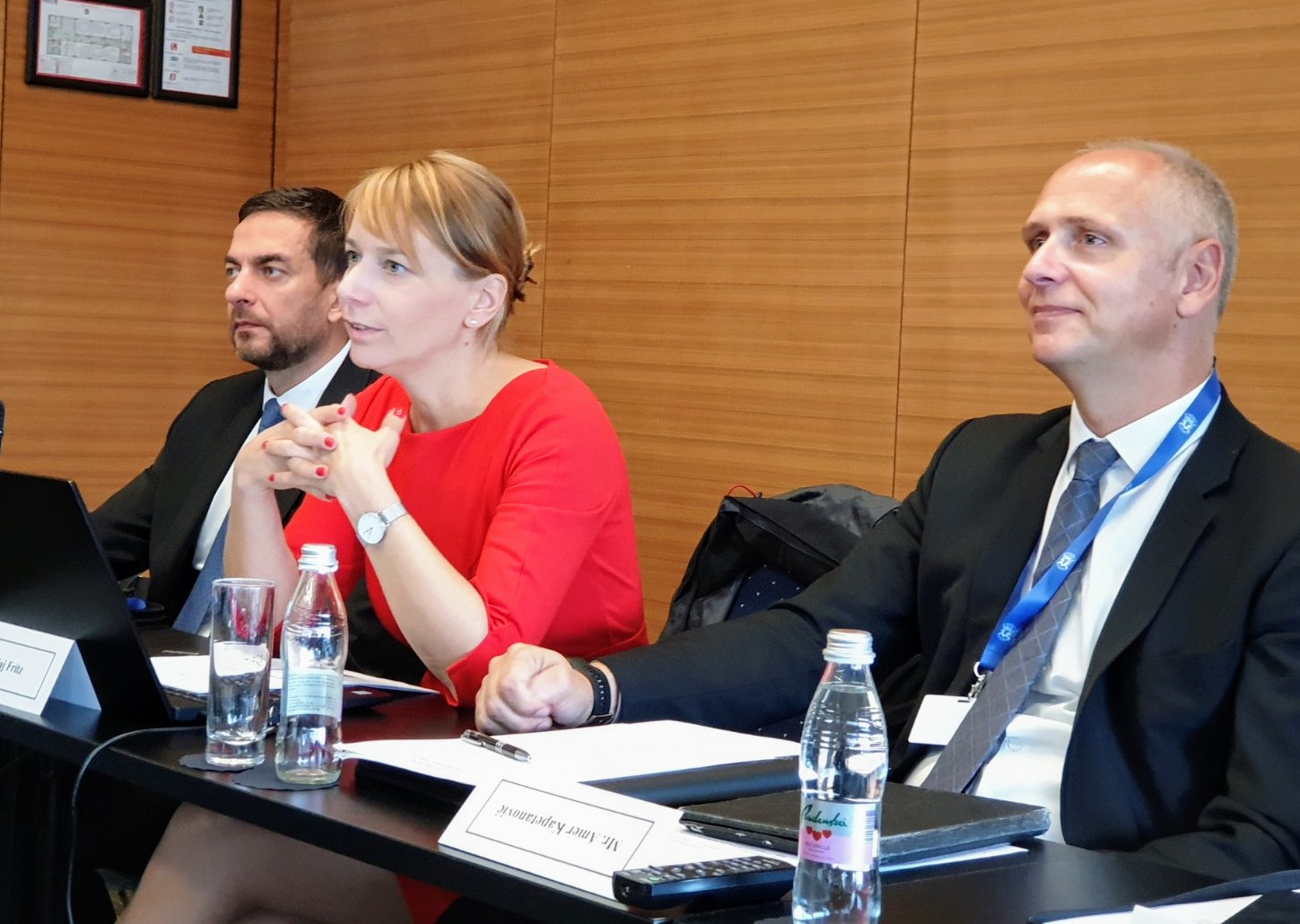 OSINT Assessment adopted at the 11th meeting of directors of military intelligence agencies in South East Europe
Ljubljana - "The role of women in armed forces is an important topic and I am pleased we are discussing it today in Ljubljana in particular, as Slovenia sets a remarkable example for the region with the ratio of over 70% of women making up its Armed Forces. Especially when we know that nowhere in the region women comprise even one quarter of Armed Forces. Gender mainstreaming, or gender equality in security issues facing not only low representation of women in uniform in armed forces but challenges such as obstacles in career development and low reporting rates on gender based discrimination deserves regional action on integrating gender into the Security Sector Reform in the Western Balkans and the RCC will make sure that this topic remains high up in region's priorities and help its streamlining", said Amer Kapetanovic, Head of Political Department at the Regional Cooperation Council (RCC) at the opening of the 11th meeting of the South East European Military Intelligence Chiefs (SEEMIC) meeting, held yesterday in Ljubljana, Slovenia.
"Another important issue is cybersecurity. Cyberattacks are now among the most serious asymmetric threats. However, there is a significant gap among SEE economies when it comes to the share of military cyber operations: from 50% in Croatia, Greece and Romania to 0% in Moldavia, Montenegro and North Macedonia. On the National Cyber Security Index today, out of 128 countries, SEE economies occupy ranks from 1, the best ranking held by Greece, to as low as 79 in Montenegro. The role of intelligence services in the cyber domain has great potential, and this year the SEEMIC conference provides an opportunity for SEE economies to accelerate and enhance the development of their cyber defense capacities through cooperation and exchange of good practices," added Kapetanovic.
The meeting participants adopted the Open-source intelligence (OSINT) Report 2019 "The role of intelligence services in the cyber domain" which considers the nature of cyber environment in South East Europe (SEE) and the effective responses to the emerging cyberspace security challenges.
Directors of Military Intelligence Agencies and high level representatives from South East Europe agreed to reinforce the utility of the OSINT assessment by including in it the following: factors likely to be conducive of threat generation; potential directions of threat development; consideration of global security trends and their likely effects on SEE; and suggested to the next Chairman to take the impact of illegal migrations on security of SEE and implications for the EU as a topic for the OSINT Report 2020.
The meeting was organised by the Regional Cooperation Council (RCC) and Slovenian Intelligence and Security Service of the Ministry of Defence (ISS MoD).