Bregu: RCC supports all initiatives contributing towards EU 'single market'-like agenda for Western Balkans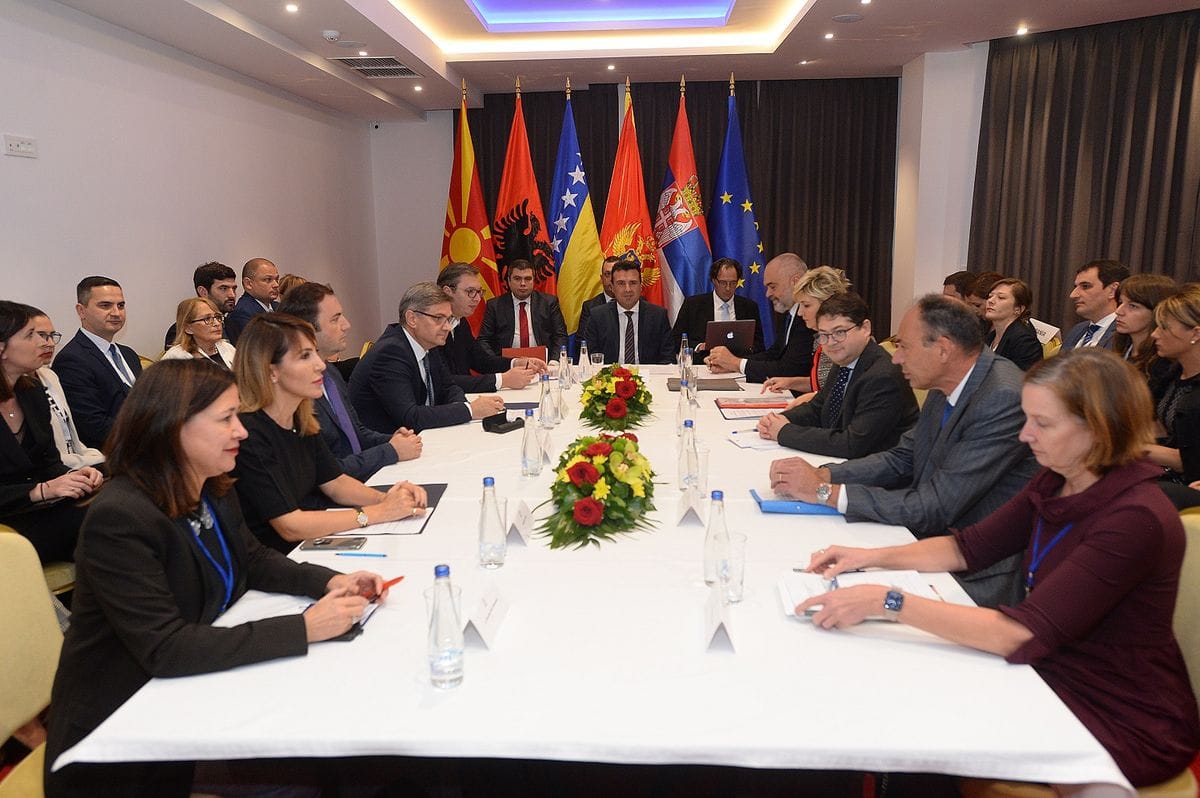 Majlinda Bregu, Secretary General of the Regional Cooperation Council takes part in the meeting of Western Balkan leaders in Ohrid
Ohrid – "The Regional Cooperation Council supports all initiatives that contribute towards an EU 'single market'-like agenda for our region, based on the four freedoms. The initiatives should fully mirror the EU models and in such a way represent a stepping stone to our full EU integration", said Regional Cooperation Council (RCC) Secretary General Majlinda Bregu after the meeting of Western Balkans leaders in Ohrid today.
"Resolute dismantling of the barriers within our region is urgently needed. In summer at Poznan Summit the RCC launched the idea to introduce the ID-card based travel agreement in the region, therefore we welcome all initiatives of genuine liberalization agendas for our region, be they related to transport and trade facilitation, mobility, digitization or other areas, as there's no place for protectionism. The RCC is ready to facilitate and intensify the work on the implementation of the Multi-annual Action Plan for Regional Economic Area (MAP REA) and beyond, hopeful that all-inclusive framework is attained", said Bregu adding that home-grown and regionally-driven initiatives for economic development of the region represent genuine understanding of nature and benefits of regional cooperation.
"We are expectant that this process will chart the vision and fuel dynamic initiatives for upgrading and enhancing ownership of the new updated MAP REA as well as the future of Berlin Process. This initiative also has the potentials of becoming instrumental for the proposals on the new EU accession methodology and this decision should be taken with all six WB economies on board but also convening CEFTA and Transport Community Secretariats around the table", concluded Bregu.
The meeting participants discussed initiative on removing the barriers for free movements of goods, services, capital and people across the region. Besides the WB leaders and the RCC was also attended by the representatives of the European Union (EU), European Bank for Reconstruction and Development (EBRD), World Bank, European Investment Bank. The next meeting is envisaged to take place in Duress on 21 December.