Bregu: Pleased to see that Western Balkans regional initiative focuses on people and clearly outlines EU integration as its final goal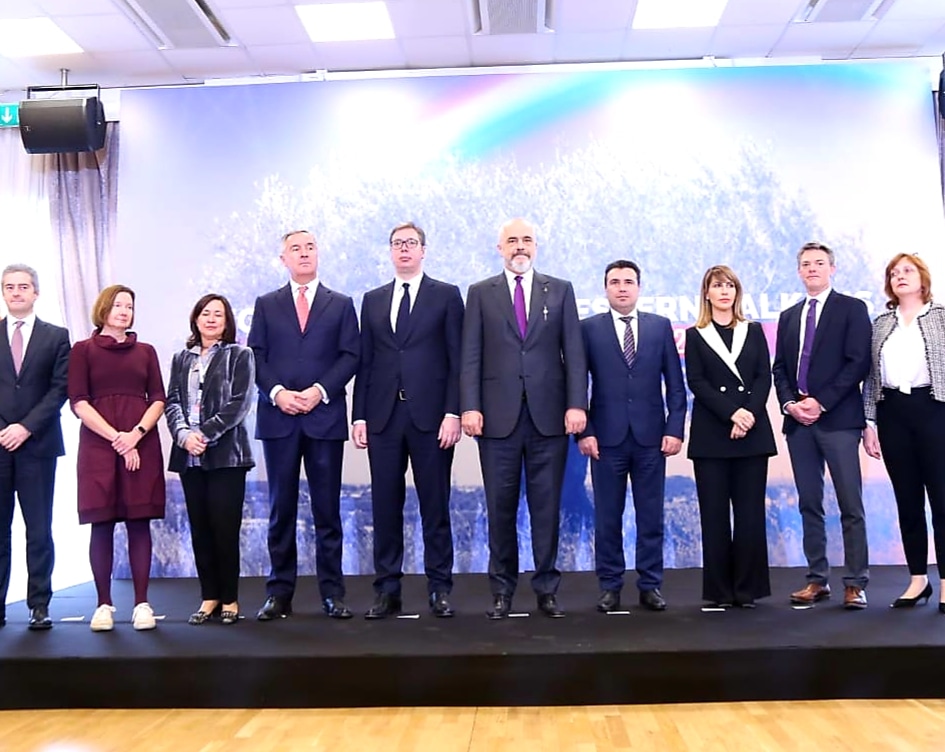 Majlinda Bregu, RCC Secretary General attends meeting of Western Balkan Leaders in Tirana
Tirana – "We at the Regional Cooperation Council (RCC) are pleased to see that this regional initiative places primary focus on people, particularly that it clearly outlines our ultimate destination – the European Union (EU). We also welcome ambitious list for the next meeting already in January 2020, especially in the part on the framework agreement allowing citizens to live, travel and work like nationals", said Majlinda Bregu, Secretary General of the RCC at the 3rd meeting organised by the Western Balkan (WB) leaders gathered around regional so-called "mini-Schengen" initiative, taking place in Tirana 20-21 December 2019, underlining that regional cooperation is meaningful only if the EU integration is the final destination and with all Western Balkans six on board.
"Regional cooperation is always not only useful but effective as well. Our citizens know it - 74% support it and believe it can improve their lives; European Commission knows it as it is one of the prerequisites for the region's EU accession path; the leaders in the region know it, therefore all efforts in this regard can only be a step forward but also a sign of the regional leaders' recognition, ownership of our commitments and credibility. The price of stalemate and postponements on delivering on our agendas is a way too high for the region to afford it."
Bregu concluded that the region "must roll up our sleeves and deal with the issues without delay, by ourselves, and together", adding that "no man is an island, it is natural and wise to partner up and solve the puzzles together, build our lives together, deal even with disasters together - it is not just smarter and easier but more effective and less expensive".
This, 3rd meeting in was convened by the Albanian Prime Minister Edi Rama, was attended by Serbian President Aleksandar Vucic, Prime Minister of North Macedonia Zoran Zaev and President of Montenegro, Milo Djukanovic. It was announced that the next meeting will be held in Belgrade in January 2020.