Society should provide young people with knowledge and skills to resist negative influence and propaganda of extremists and radicalized groups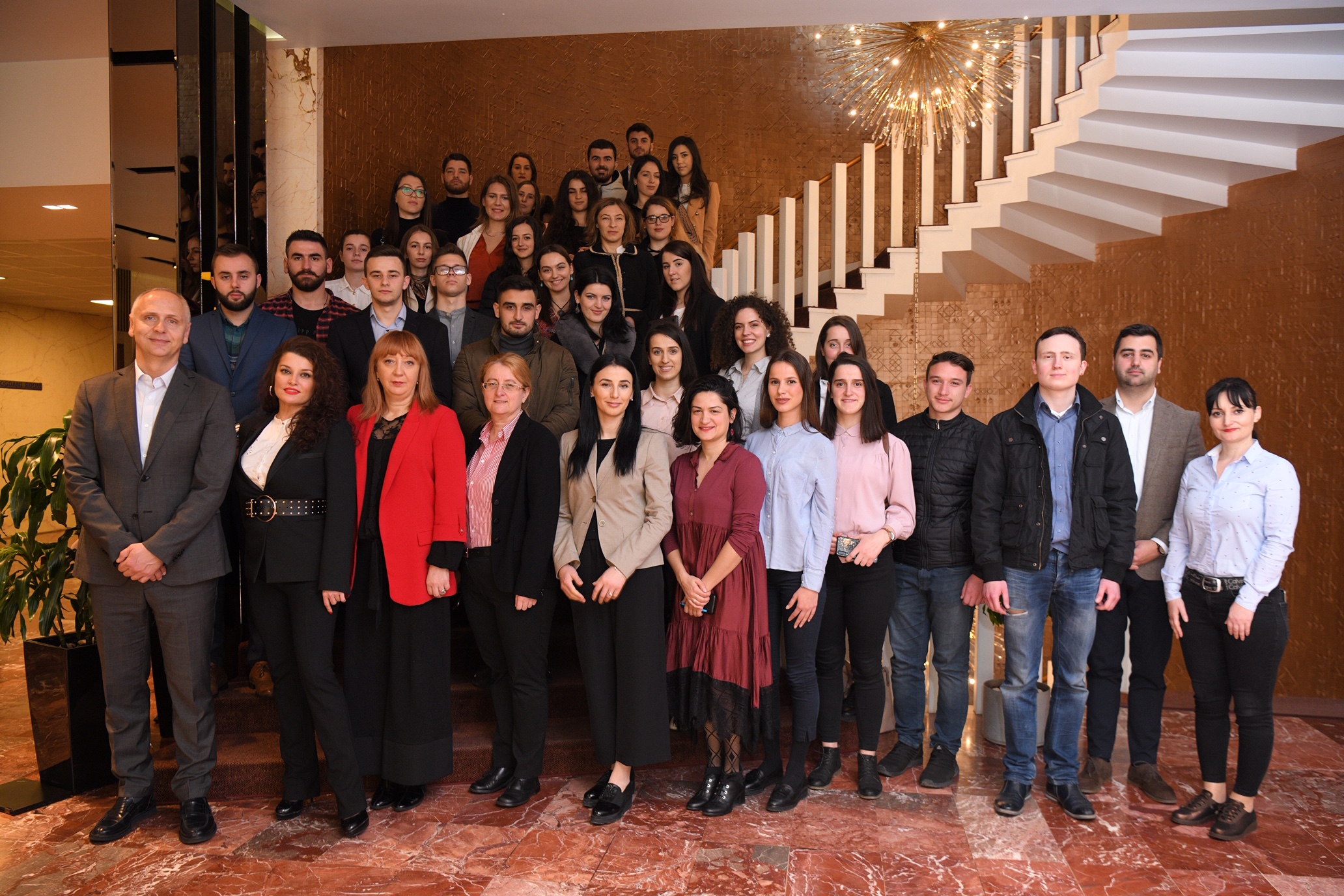 RCC holds community dialogue in Tirana with students from all over Western Balkans
Tirana – "Numbers speak louder than words on the scope of vulnerability of youth to online radicalisation and violent extremism, often leading to terrorism. The World Bank finds that 23% of youngsters in the Western Balkans, aged between 16-24, are neither in school, job, nor in training, feeling excluded from social developments. Combined with registered significant increase in Internet use in the region of up to 80% in period 2000-2017, and with 50% of users being 18-34 years old, young people represent very fertile ground for dissemination of truth but also of fake narrative, which is to be ten times more trusted than the right one", said Amer Kapetanovic, Head of the Political Department at the Regional Cooperation Council (RCC) at the community dialogue with students from across Western Balkans, held in Tirana today.
"All segments of society should provide young people with an opportunity to acquire knowledge and skills, to adopt appropriate attitudes and positive social values, in order to resist the negative influence and propaganda of violent extremists and radicalized groups. Prevention and early detection of risk factors are principal tasks of schools, which are well positioned to detect behavioural changes and act as a protection mechanism. "
The event gathered more than 30 students from the Western Balkans and moderators and lectures from different walks of life, from the region and beyond, who talked about the broad topic of vulnerability of youth to various influences, their rights and opportunities for social engagement. The discussion was followed by a Table-Top exercise simulating proximate real situations in order for the youth to better understand how potentially risky situations can occur/evolve over the process of radicalization that leads to terrorism, exploring solutions they would propose.
This is the third exercise of the kind, organised by the RCC, after the successful ones in Sarajevo and Prishtina held in the past two years. This Community Dialogue with Youth at Risk was organised in cooperation with Albanian Coordination Center for Countering Violent Extremism.