On its way - Green Corridor enabling easy supply of goods within the Western Balkans and between the region and the European Union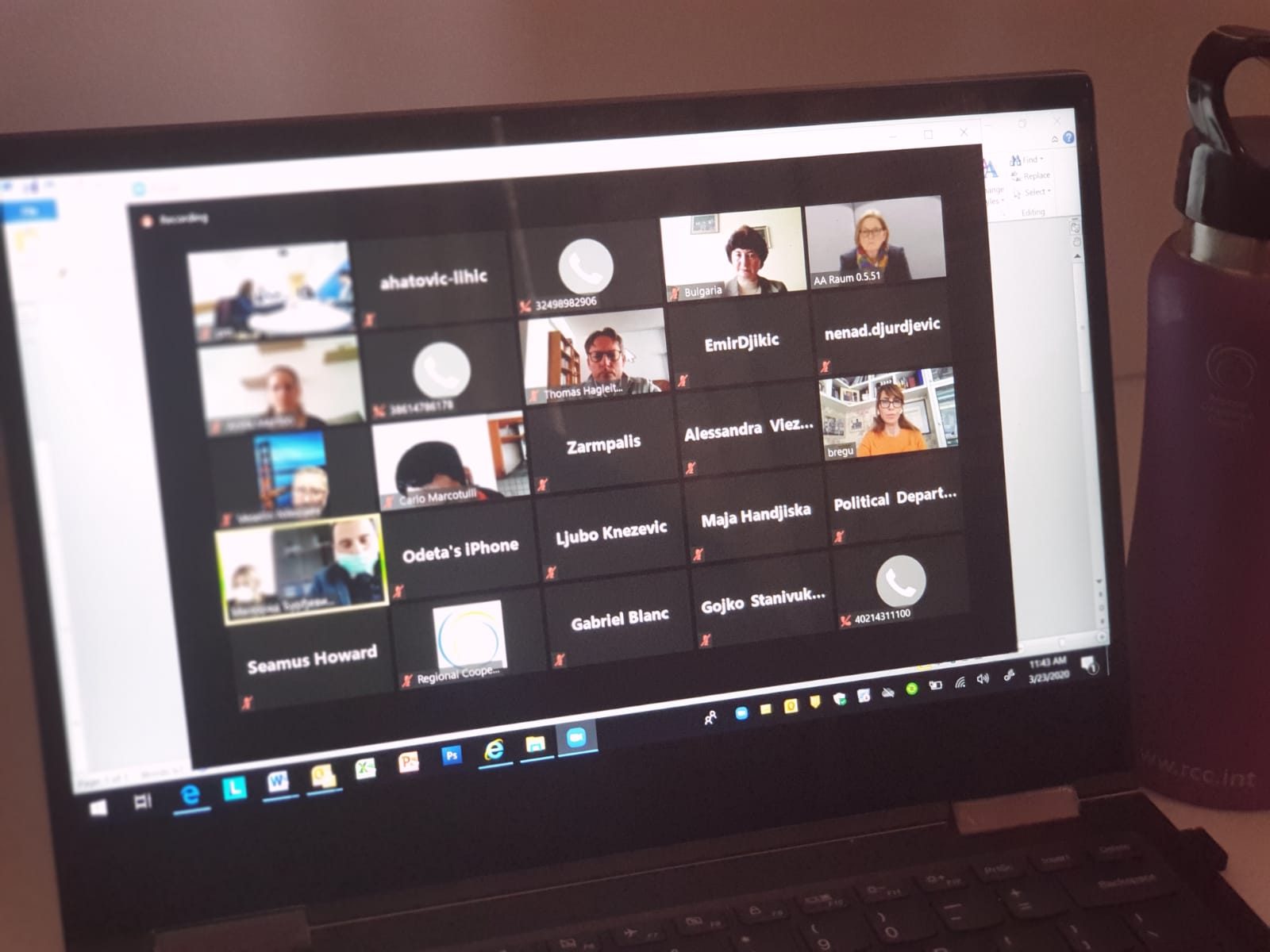 Sarajevo – On the initiative of the Regional Cooperation Council (RCC), representatives of the Governments from South East Europe, European Union (EU) and regional stakeholders are working on the establishment of the Green Corridor within the region and between the Western Balkans (WB) and the EU. The Corridor is envisaged as a set of special procedures that would enable unhindered flow of medicines, medical equipment and food in the time of the crises caused by the corona virus.
During today's, second on this topic, video-conference consultations "On joint regional actions to mitigating consequences of an outbreak of pandemic caused by Covid-19" the participants were presented and discussed joint proposal of the Permanent Secretariat of the Transport Community and the CEFTA Secretariat to facilitate the transport and trade of goods of first necessity within the Western Balkans and between Western Balkans and EU Member States. This week priority is to harmonise sanitary measures between the six Western Balkan economies.
EU, as said in the meeting, is working to connect the WB's and the EU's Green Corridors to ensure no blockage and free flow of transportation of goods, while CEFTA is identifying at least one border crossing point between each of the WB economies that would be a part of the Green Corridor, once the WB harmonizes sanitary measures. WB economies have asked to become a part of the EU solidarity fund and joint procurement.
Today's video-conference was attended by representatives of Governments from Albania, Austria, Bosnia and Herzegovina, Bulgaria, Greece, Hungary, Italy, Kosovo*, Montenegro, North Macedonia, Romania, Slovenia, Serbia, Turkey as well representatives from European Commission's Directorates-General for European Neighbourhood Policy and Enlargement Negotiations (DG NEAR) and Mobility and Transport (DG MOVE), Transport Community, Central European Free Trade Agreement (CEFTA), and Disaster Preparedness and Prevention Initiative for South Eastern Europe (DPPI SEE).
These meetings will continue soon, aimed at finding quick response allowing for free flow of goods amidst the growing crisis.
_____________
* This designation is without prejudice to positions on status, and is in line with UNSCR 1244 and the ICJ Opinion on the Kosovo declaration of independence.