Growing number of internet users is potential for blossom of cybercrime, we need to step up protection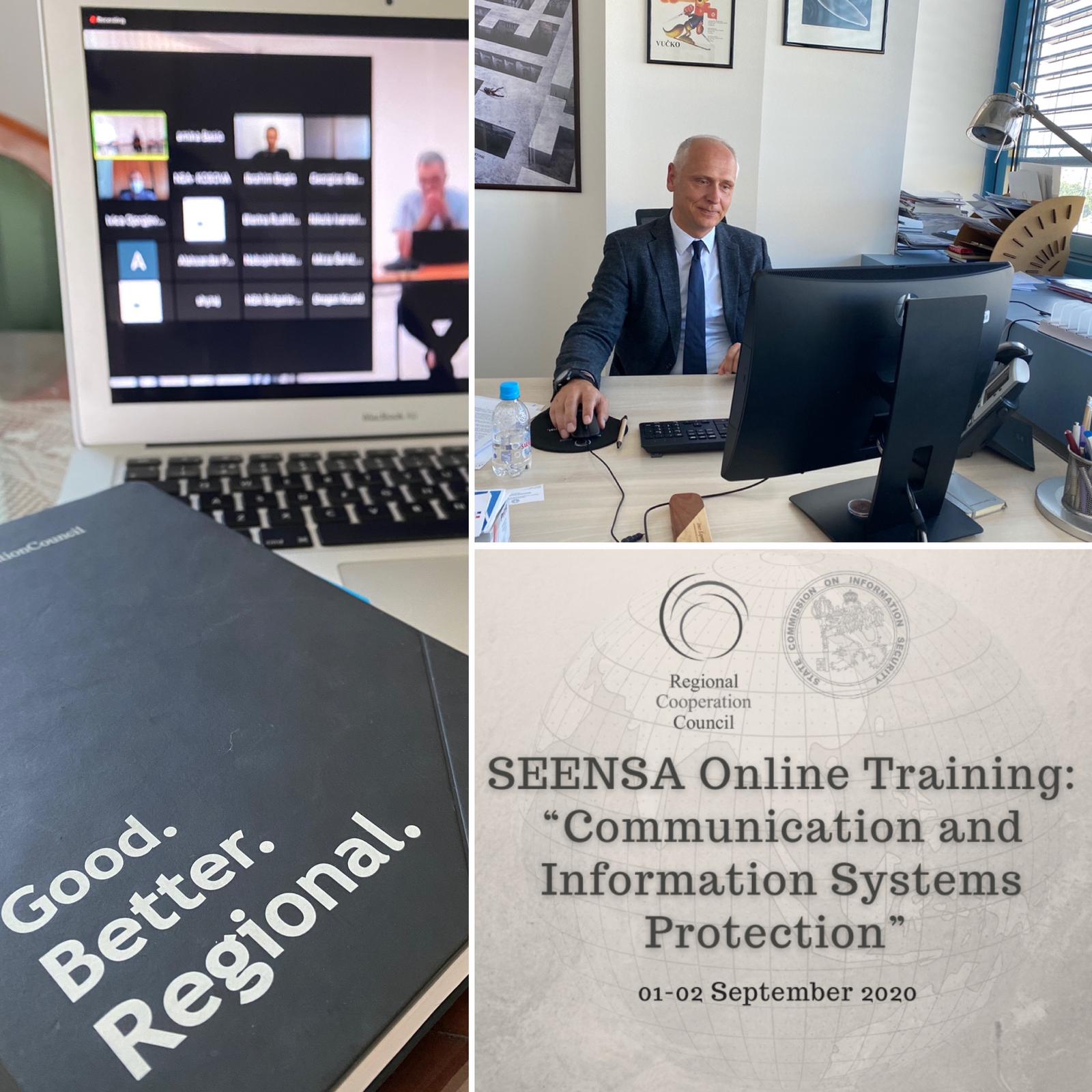 Kapetanovic: Growing number of internet users is an unimaginable potential for blossom of cybercrime, we need to step up our protection
Online Training: "Communication and Information Systems Protection" organized by RCC
Sarajevo – "The world we live in has never been more connected. The number of Internet users has exceeded 4.5 billion, so 60% of world population is already online, and more than a half will be using social media by the end of 2020. Western Balkans is not legging behind these numbers; the number of users in Bosnia and Herzegovina increased by 81% in the last 15 years, in Kosovo* by 80%, North Macedonia by 76%, Serbia by 72%, Montenegro by 70% and Albania by 66%1. It is estimated that by 2030 the expected number of Internet users will exceed 7 billion, meaning that 90% of the world population will use the internet and spend six hours a day on average online. And this represents not only a platform for exchange of information for billions of people, but also an unimaginable potential for the blossom of cybercrime activities," said Amer Kapetanovic, Head of Political Department of the Regional Cooperation Council (RCC) at the online training "Communication and Information Systems Protection" organized by the RCC in the framework of the South East European National Security Authorities (SEENSA) initiative, on 1-2 September 2020.
The training is taking place at a crucial juncture with challenging security developments in SEE region. Whilst almost half (46%) of Western Balkans citizens are unhappy with the security situation in their economy, their concerns intensified further by the COVID-19 outbreak. Different threats arose that can harm the confidentiality, integrity or availability of the communication and information systems and of the information processed therein. Therefore the aim of the training was to raise capacities of SEENSA participants in providing the communication and information systems with a level of protection proportionate to the impact and nature of the risks to which they are exposed.
"Information and communication security measures are necessary to protect confidential information from unauthorized use, modification, loss or release. Now more than ever, for Data owners, we need a reliable information security and communications protection. This training workshop is our modest but very important contribution to these efforts. This is just a first step in the right direction, which we will continue together with our partners," added Kapetanovic.
During the 2-day training the participants focused on the artificial intelligence and its implementation in the field of computer security; modern systems for intrusion detection; development of cloud-based networks for classified information; integrated approach for analysis and evaluation of cyber security in multiple sectors; and training and certification in the field of cyber security.
The "Communication and Information Systems Protection" training is organized in close cooperation with the State Commission on Information Security of Bulgarian, as SEENSA chair for 2020, with participation of total of 30 participants representing each of the National Security Agencies of the South East Europe.
1 A study on cyber security and online radicalization entitled "A NEW VIRTUAL BATTLEFIELD - How to prevent online radicalisation in the cyber security realm of the Western Balkans "
*This designation is without prejudice to positions on status, and is in line with UNSCR 1244/1999 and the ICJ Opinion on the Kosovo declaration of independence.