Kapetanovic: Gender equality does not concern only women, but the whole society and gender mainstreaming benefits men just as it does women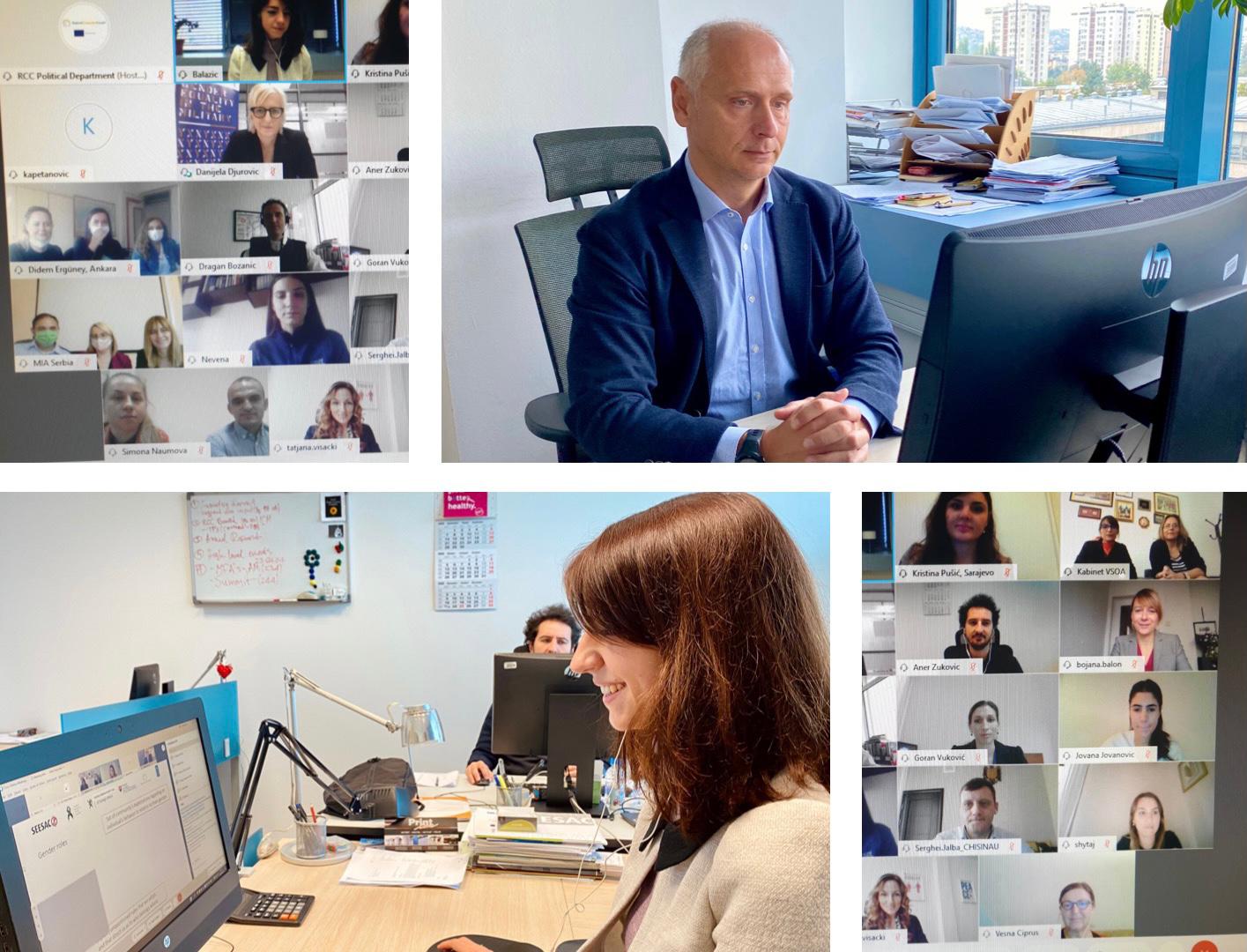 Sarajevo – "The good news is that the percentage of women in armed forces in Western Balkans is increasing. According to regional ministries of defence, the share of women soldiers is 13% in Albania, 8,46% in BiH, 5% in North Macedonia, 8,17% in Montenegro and 15,68% Serbia. NATO average is 10,9%, while in Bulgaria that share grow from 12% to 20% in just a decade. Slovenia has appointed the first woman to serve as Chairwoman of Joint Military Staff. But the point is not to compare, but to improve. And there is a huge maneuvering space which RCC can use to help", said Amer Kapetanovic, Head of Political Department at the Regional Cooperation Council (RCC), opening the Online Basic Gender Seminar for representatives of the South East Europe Military Intelligence Chiefs' Forum (SEEMIC) kicked off today.
"Gender equality does not concern only women, but the whole society and gender mainstreaming, as the process of incorporating the gender perspective into a structure, benefits men just as it does women. This trending led many armed forces to apply new set of rules and standards for gender mainstreaming. In NATO there is Gender Advisor and the NATO Committee on Gender Perspectives integrating gender perspective into all aspects of NATO operations. In some national armed forces external and internal evaluations have been introduced with a specific goal to enhance regulation conducive to gender sensitive policy. We want to follow these trends through RCC embedded security platforms and therefore we have come up with this idea to also introduce this awareness raising seminar to our SEEMIC platform aiming to continue with more advanced approach in the future.", added Kapetanovic.
The two-day Gender Awareness Seminar, co-organized by the RCC and UNDP/SEESAC and hosted by the SEEMIC Chairmanship-in-Office of Turkey, is introducing middle-rank staff of South East Military Intelligence Agencies to the basic definitions and principles of gender equality and gender mainstreaming. Such training, provided within the SEEMIC platform for the first time, contributes to the realization of the Sustainable Development Goals 5 and 16 – Gender Equality and Women's Empowerment, and Peace, Justice and Strong Institutions, respectively. Gender mainstreaming in security structures ensures enhanced efficiency, better representation of society they are serving and improved responsiveness to a wider range of security challenges.