Bregu, Grlic-Radman discuss South East Europe Strategy 2030 and Green Lanes between EU and WB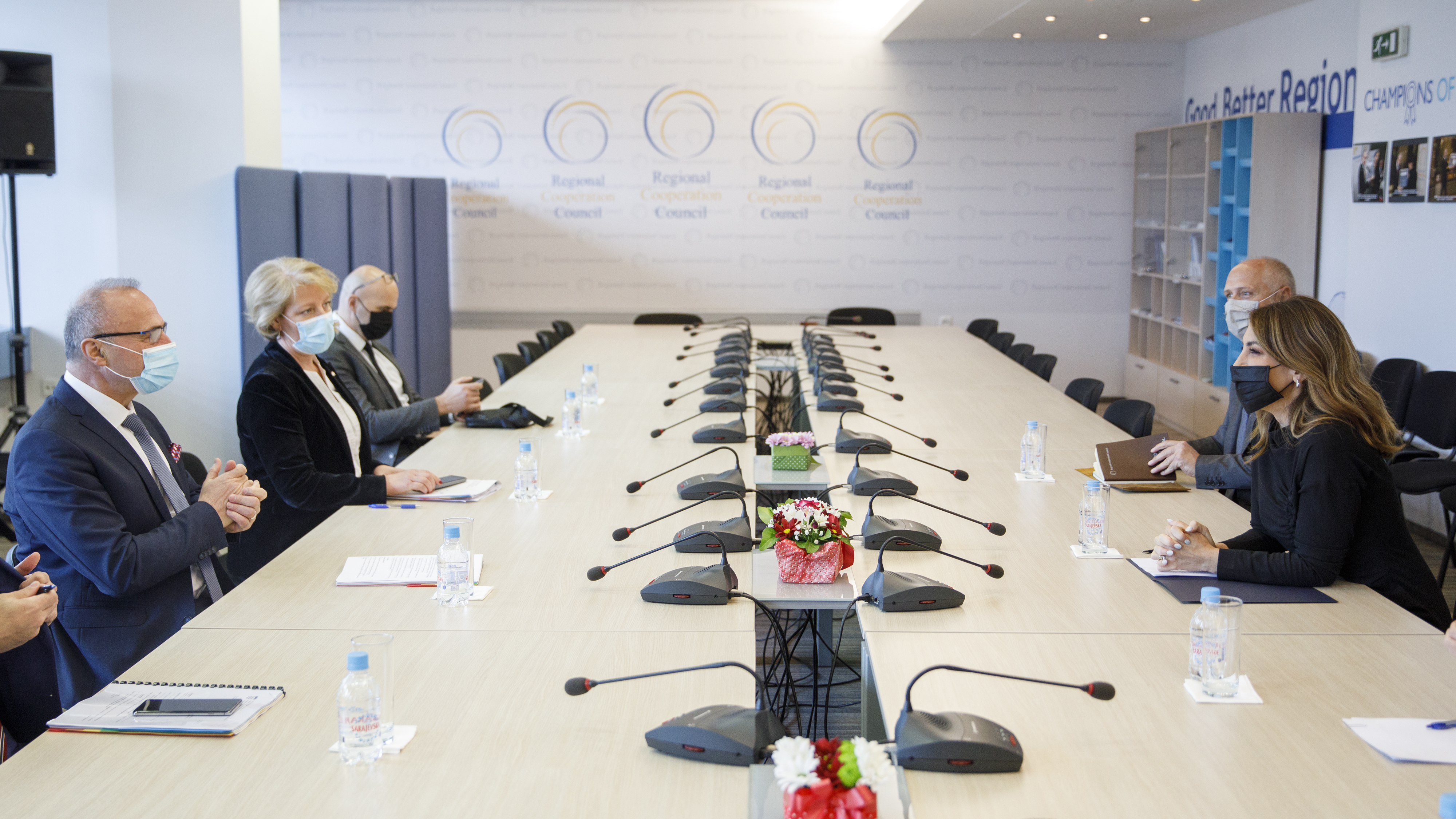 Regional Cooperation Council hosts Croatian Minister of Foreign and European Affairs in its Sarajevo headquarters today

Sarajevo – The Secretary General of the Regional Cooperation Council (RCC), Majlinda Bregu, welcomed the Minister of Foreign and European Affairs of Croatia, Gordan Grlić-Radman, at the organisation's headquarters in Sarajevo today.
Secretary General Bregu thanked Croatia for its strong support to the Western Balkans-EU integration efforts and informed the Minister about the Common Regional Market (CRM) implementation and the deliverables expected up to the Berlin summit this summer, as well as on the currently ongoing development of the South East Europe (SEE) 2030 Strategy and modalities of Croatia's participation in it as an EU Member State.
"Croatia is a cofounder of the RCC and a strong supporter of the regional cooperation and the RCC," said Minister Grlic-Radman emphasizing Croatia's dedication to the Western Balkans. He commended the RCC for its achievements and activities, and expressed gratitude and support to the RCC Secretary General Ms Bregu for everything she has done, especially last year during the pandemic outbreak on the Green Lanes and Common Regional Market facilitation. "Foreign policy goals of Croatia are EU and NATO and we are willing and ready to help the region in that regard," added Grlic-Radman.
"Green Lanes are very important for our region. We initiated them in 2020 amongst the Western Balkans six and as they've proven to be very successful, efficient and useful, our aim is to extend those lines to the EU Member States as well. Croatia support in this regard is of crucial importance for the region," concluded Bregu.
Minister Grlic Radman visited the RCC as a part of his official visit to Bosnia and Herzegovina where he's met with the high country's officials.