RCC Secretariat and Association of Balkan Chambers sign cooperation agreement today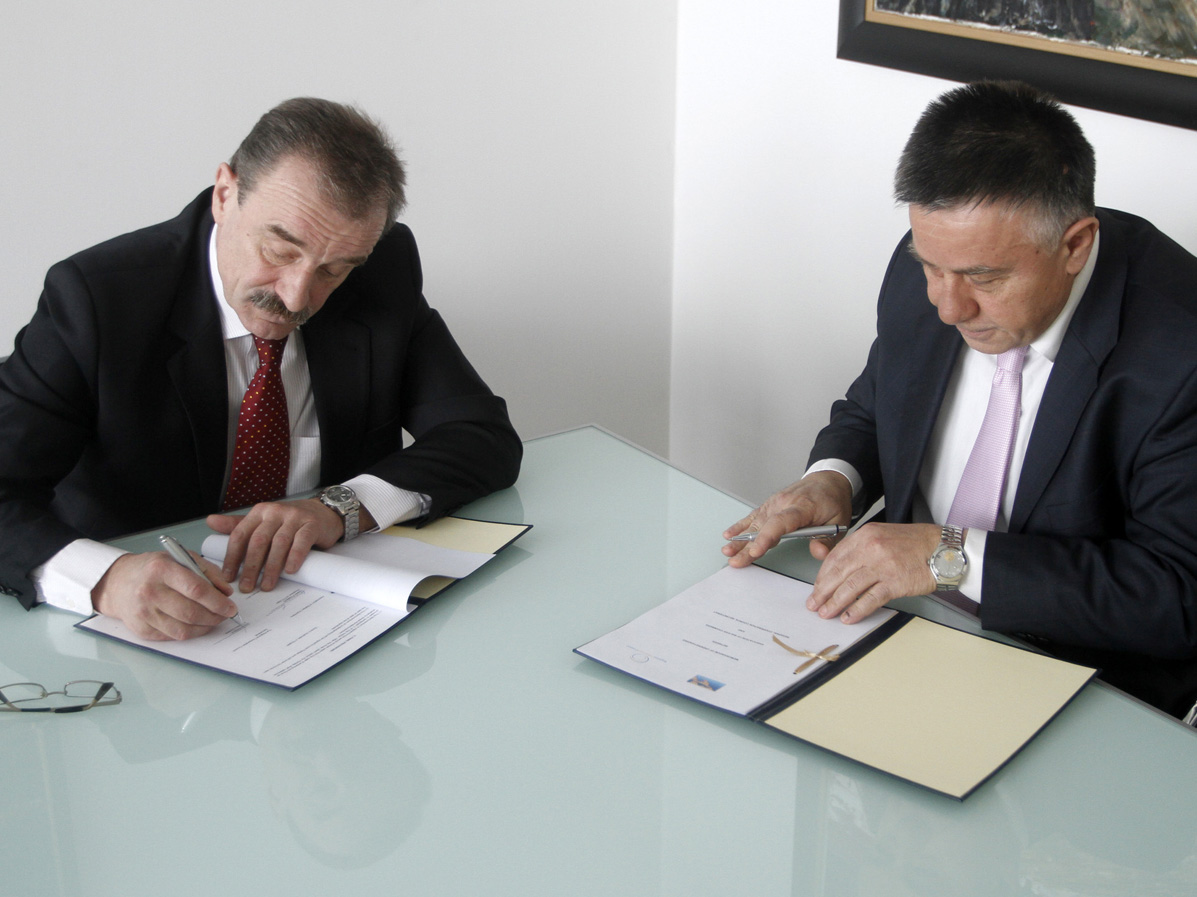 Secretary General of the Regional Cooperation Council (RCC), Hido Biščević, and the President of the Foreign Trade Chamber of Bosnia and Herzegovina, Veselin Poljašević, on behalf of the Association of Balkan Chambers (ABC), signed today at the RCC premises in Sarajevo a memorandum of understanding on cooperation in economic and investment development.
The memorandum will strengthen cooperation between the two organizations in the fields of industry, infrastructure, energy, education, entrepreneurship, promotion of trade, investment and know-how in the region, and identification and planning of related trans-national projects.
In line with the RCC Strategy and Work Programme 2011-2013, this framework of cooperation between the RCC Secretariat and the ABC is part of a broad effort to set up working arrangements with relevant organizations that will contribute to implementing an RCC regional priority of transferring the South East European Investment Committee from the Organisation for Economic Co-operation and Development (OECD) to regional ownership.
The Association of Balkan Chambers comprises chambers of commerce from Albania, Bosnia and Herzegovina, Bulgaria, Cyprus, The Former Yugoslav Republic of Macedonia, Greece, Montenegro, Romania, Serbia and Turkey.