Bregu: Cooperation between youth is crucial for the future of the region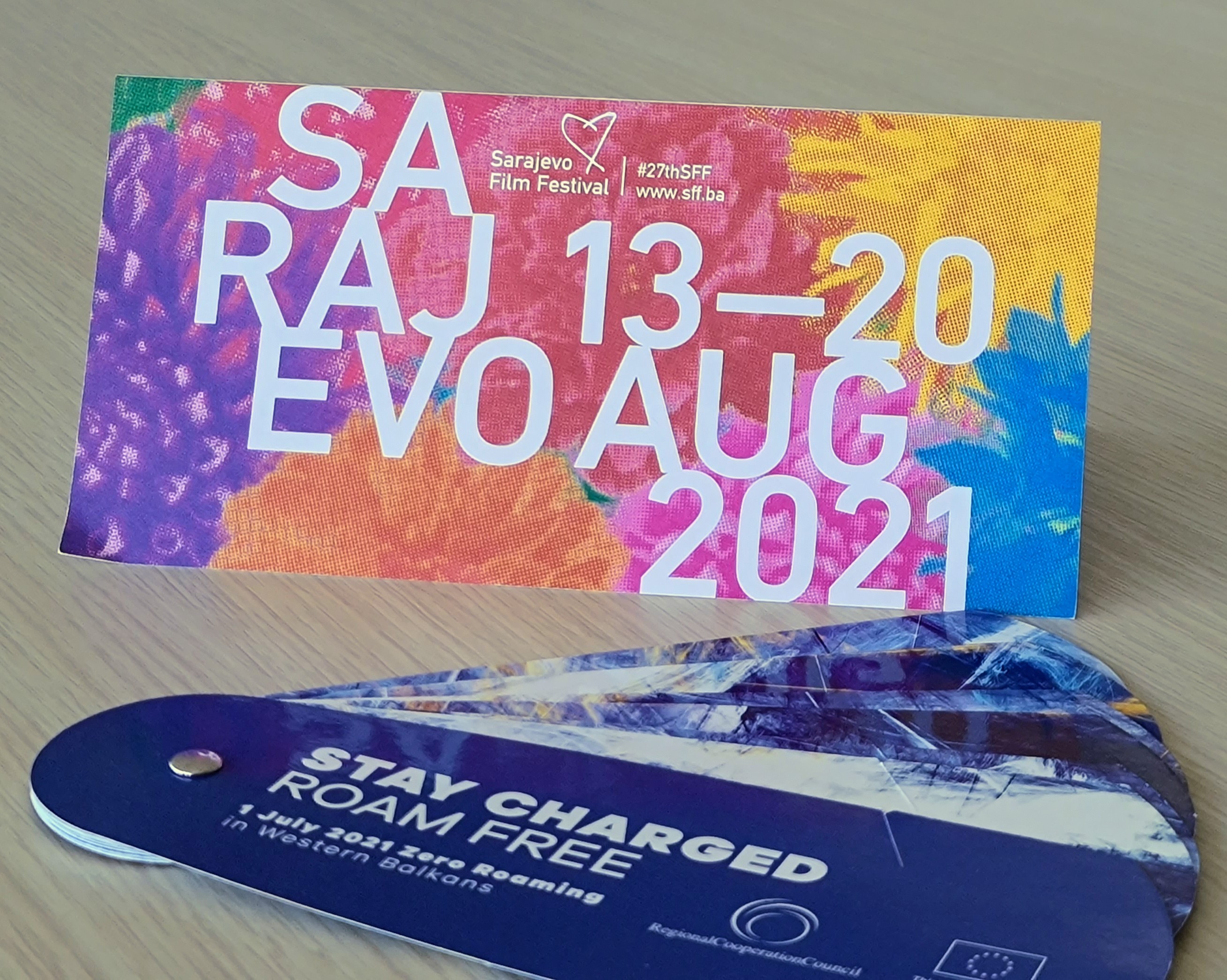 RCC championing Sarajevo Film Festival's 'Heart of Sarajevo' award for the Best Student Film for the 5th time in a row
Sarajevo - For the 5th time in a row the Regional Cooperation Council (RCC) is the patron of the 'Heart of Sarajevo' award for the Best Student Film at the 27th Sarajevo Film Festival (SFF), opening today and lasting until 20 August.
"Tough year is behind us, uncertainty is colouring years and years ahead of us, yet human desire to live in full, to grab the best of every day is stronger than any difficulties we might be facing and we are witnessing this surviving mode every day, everywhere, throughout the history. Still, the most intense variation of this phenomenon is seen through young people. Seeing their enthusiasm, purity and lust for life, love, creation and betterness is giving us the wind in the sails to make room for their greatness. And this for sure is one of the reasons RCC has been focusing so much on young people, especially for the past year since we established Western Balkans Youth Lab (WBYL) aiming to provide real, concrete opportunities for region's youth to participate in decision-making for their lives and their future," said Majlinda Bregu, Secretary General of the Regional Cooperation Council (RCC).
"But even before the WBYL, RCC has been supporting young people and youth agendas. We have been championing Sarajevo Film Festival's 'Heart of Sarajevo' award for the Best Student Film since its inception in 2017 and since then we have been closely watching and admiring their work and creativity and easiness of working together for the sake of making something good, something positive and productive. It is making us believe that cooperation between youth is crucial for the future of the region, because they are driven only and just by a wish and a dream of better life for all of us," added Bregu.
This year, besides backing the Student Film Competition Programme, RCC's WBYL will gather 18 young people from six Western Balkan economies to join us at the 27th Sarajevo Film Festival and enjoy the excitement of the most prestigious film festival in the region and Europe and to witness togetherness and networking at their best.
It will also be an opportunity to experience and fully use the Western Balkans Roaming Free regime for all region's citizens who will be visiting Sarajevo in the next week, since the Roam-Like-At-Home entered into force on 1 July this year.
More about SFF
More about roaming Free Western Balkans
***
The Competition Programme – Student Film, championed by RCC, aims at promoting films made by students from regional film schools, faculties and art academies. With this additional section of the Competition Programme, Sarajevo Film Festival provides a new platform for the training of young, talented and future film professionals at the very beginning of their careers. The programme focuses on feature films, documentaries and animated films up to 60 minutes that were created within the teaching process of regional film schools. (Source: SFF)