RCC Patron of the Sarajevo Film Festival's award for the Best Student Film 5th time in a row Sarajevo Film Festival: Romanian Alexandru Mironescu gets Heart of Sarajevo for the Best Student Film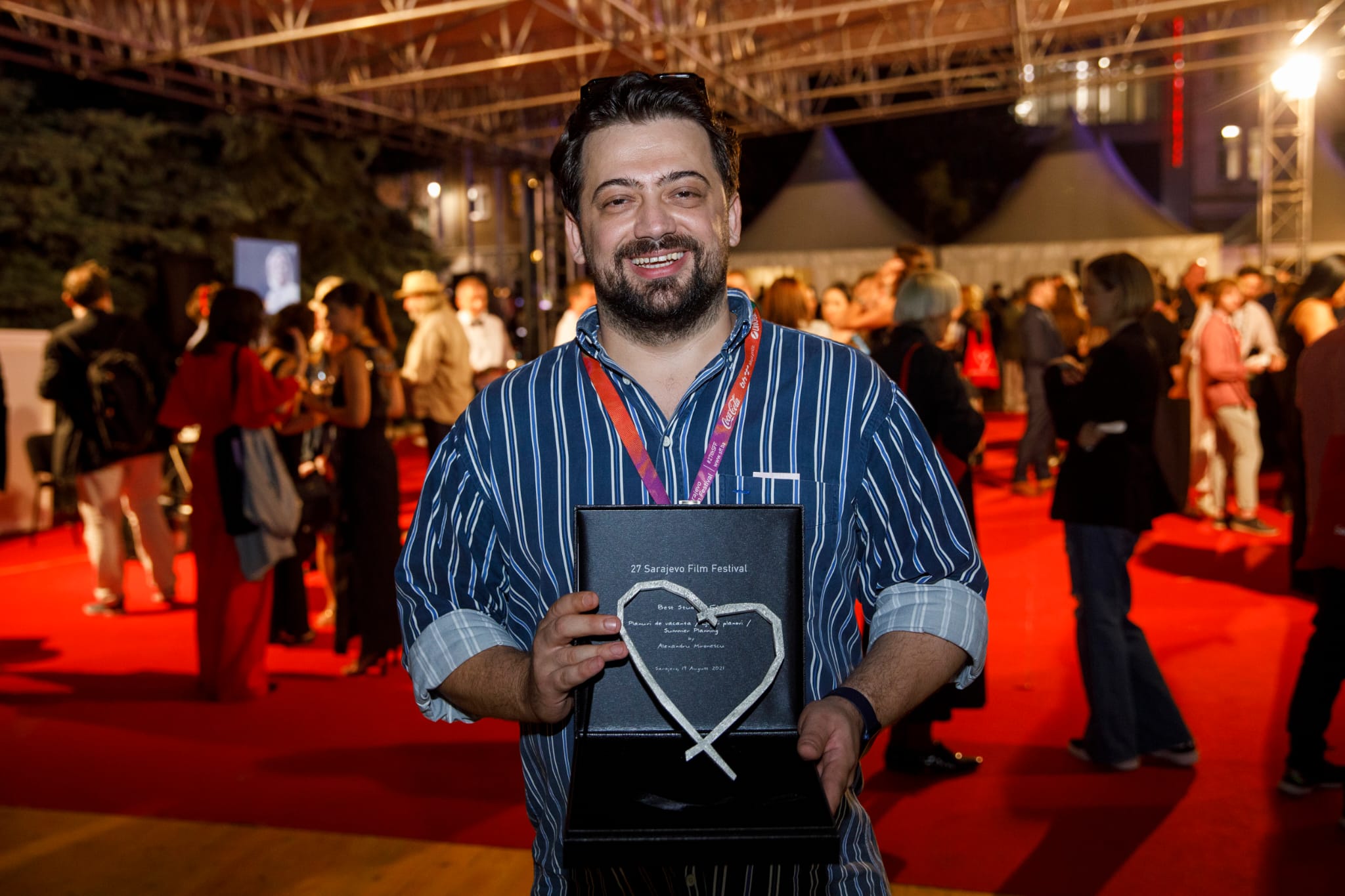 Sarajevo - Young Romanian Director, Alexandru Mironescu, with his movie Summer Planning, got a Heart of Sarajevo for the Best Student Film, at an award ceremony of the 27th Sarajevo Film Festival held last night. The Regional Cooperation Council (RCC) is a patron of this award since its inception in 2017.
"I feel great in Sarajevo and I am very happy. I wanted to be a part of this Festival for years now and it finally happened. This is overwhelming to be honest. I never thought I had a chance to win the award because the competition was insane. I also want to thank RCC for supporting the cinema through sponsoring this award, because it is very important for young directors such as me," Alexandru Mironescu told us after the award ceremony.
The RCC sponsors the Sarajevo Film Festival's award Heart of Sarajevo for the Best Student Film since its introduction in 2017. Previous laureates of the award are: Zeynep Dilan Süren, Turkey,"The Great Istanbul Depression" (2020); Nikola Stojanovic, Serbia, "Sherbet" (2019); Hajni Kis, Hungary, "Last call" (2018), Neven Samardzic, Bosnia and Herzegovina, "Clean" (2017).
"Congratulations Alexandru, this really is a huge success and I hope this award opens many doors and be the beginning of a fruitful career. The support to young directors from our region is very important to the RCC, very dear to our hearts. The youth unemployment is 35% and pandemic did not help, especially the sector of art and culture. Many artists were practically unable to work for more than a year and this sector need our support to thrive again. We are glad to help young people take their rightful places in our societies through our Western Balkans Youth Lab Project, but also through supporting endeavours such as student film through SFF," said RCC Secretary General Majlinda Bregu.
The RCC, through its Western Balkans Youth Lab Project invited young people from Western Balkans to join us in Sarajevo during the Festival and use the opportunity to network, exchange ideas and experiences, and also enjoy together the atmosphere of this event.
More about SFF
More about roaming Free Western Balkans
***
Hear of Sarajevo for the Best Student Film, championed by RCC, aims at promoting films made by students from regional film schools, faculties and art academies. With this additional section of the Competition Programme, Sarajevo Film Festival provides a new platform for the training of young, talented and future film professionals at the very beginning of their careers. The programme focuses on feature films, documentaries and animated films up to 60 minutes that were created within the teaching process of regional film schools. (Source: SFF)