Bregu: The antidote to slowing down EU enlargement process is more ambitious integration of Western Balkans in the EU single market policies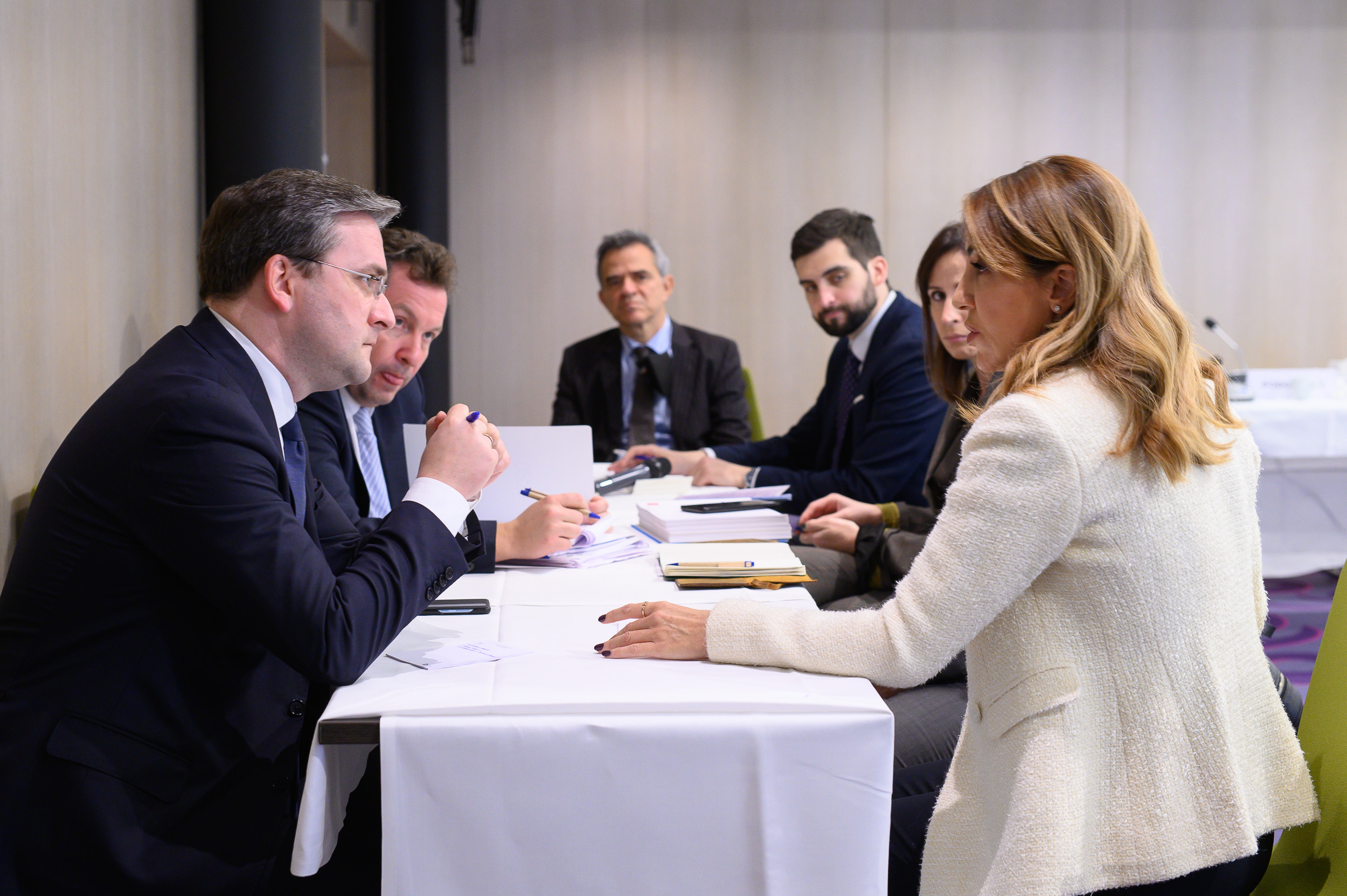 RCC Secretary General takes part at the informal meeting of SEECP foreign ministers in Brussels
Brussels/Sarajevo: "European perspective of the Western Balkans is the drive that makes the process of cooperation beneficial to all in the long-term. I believe EU has all the leverage needed to keep the EU perspective in WB alive. Without a credible path to EU membership, the WB could easily succumb to regional nationalism" said Secretary General of the Regional Cooperation Council (RCC) Majlinda Bregu at the informal meeting of the South-East European Cooperation Process (SEECP) foreign ministers, hosted by the Greek Foreign Minister, Nikos Dendias, on behalf of the Greek SEECP Chairmanship-in-Office, in Brussels today.
"As the agendas of regional cooperation build in, and intensity and challenges get bigger, we witness daily that the process of cooperation among WB is facing a stalemate. In a highly contested regional geopolitical environment, action plans alone such as Common Regional Market (CRM) and Green Agenda (GA) will not be enough. These instruments are no more than soft power to regional cooperation. But if the model of cooperation at the level of 6 is compromised, soft power will evaporate. More ambitious actions for integration of WB in the EU single market policies are the antidote for a slowing down EU enlargement process. The growth potentials can be unlocked only through regional economic integration in WB6, holding little vis-à-vis the potentials from earlier integration in selected EU single market policies. This is the ultimate aim of the Common Regional Market Agenda that we in RCC spearhead," concluded Bregu.
Josep Borrell Fontelles, Vice-President of the European Commission (EC), and Oliver Varhelyi, EC's Commissioner for Neighbourhood and Enlargement, also took part at the meeting.
The RCC Secretary General congratulated the Greek Chairmanship-in-Office of SEECP for their excellent work in utilising the SEECP platform to further cooperation and allow exchange on a number of topics of regional importance.
The RCC remains fully committed to support SEECP as the principal forum of regional cooperation in South East Europe, as well as to assist the region in enhancing prosperity, security and stability.
More info:
On SEECP https://www.rcc.int/pages/111/south-east-european-cooperation-process--seecp
On CRM https://www.rcc.int/pages/143/common-regional-market
On Green Agenda https://www.rcc.int/docs/596/action-plan-for-the-implementation-of-the-sofia-declaration-on-the-green-agenda-for-the-western-balkans-2021-2030