Bregu: EU and Balkans security challenges are becoming ever more interrelated amidst new global threats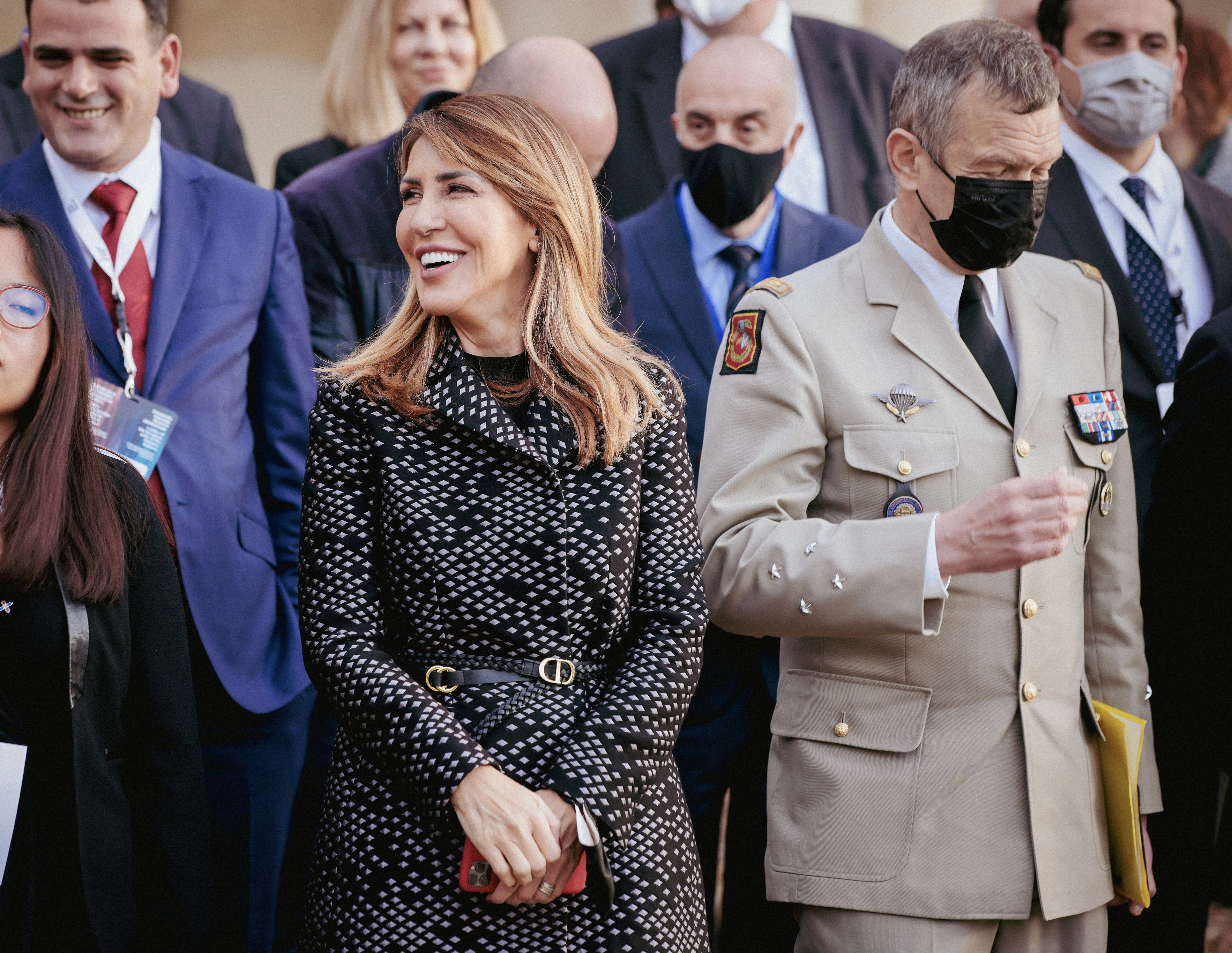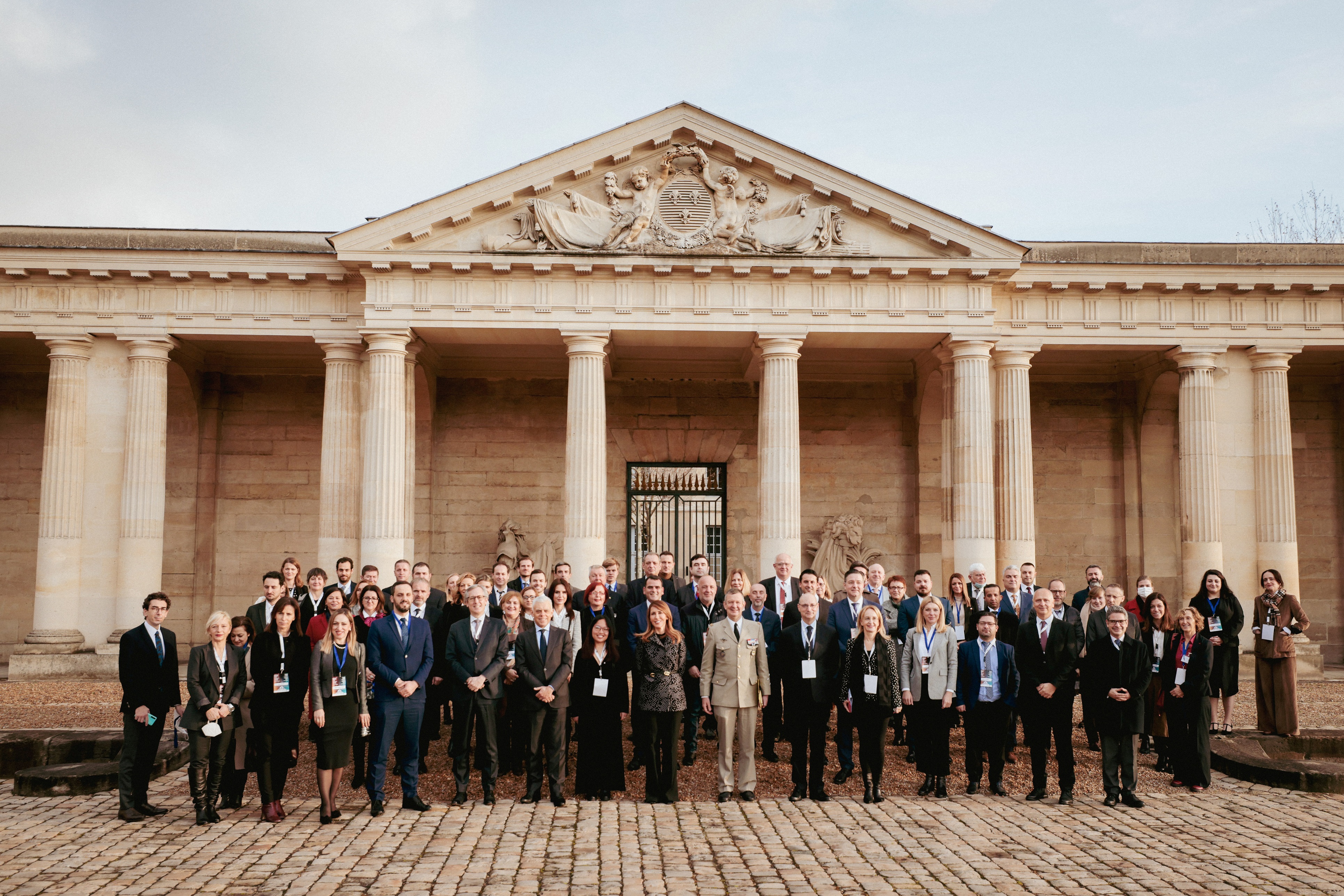 RCC co-organises its annual Jumbo Security conference in Paris, with French Foreign and European Affairs Ministry
Paris/Sarajevo – "The European Union and the Western Balkans security challenges are becoming ever more interrelated and connected to a set of a new global threats. We have to face that we are at an inflection point. We might soon be facing a crisis—a humanitarian and security crisis, as security issues are common, so common and collective should also be our response," said Secretary General of the Regional Cooperation Council (RCC), Majlinda Bregu, at the opening of the Sixth Jumbo Security Coordination Conference, in Paris today.
"According to WB SecuriMeter 2021, only 37% of Western Balkan citizens are satisfied with the security situation in their economy, and about two thirds or more believe it is important to work on addressing and countering terrorism, violent extremism, migrant crisis, serious, organised and financial crime, and cybersecurity. Our joint efforts boil down to a concept which is readily understood by each and every citizen: security. This means personal security, security of our property and possessions, it means absence of fear and uncertainty. It means resilience to radicalism and extremism, effective border security and sensible migration management, the uprooting of organised crime and related activities. A new challenge is appearing in the region and that is climate change, so we have to be aware of it. The race to mitigate the climate change/green agenda will become a competition between the EU, US and third parties who are already present in the region. Therefore, it's important for the EU and WB to rely on each other," added Bregu.
This year's annual RCC's Jumbo Security Conference "Enhancing regional security cooperation: A pillar of the European path of the Western Balkans", bringing together more than 100 practitioners from the region, representatives of EU institutions and bodies, representatives of law enforcement institutions, relevant organisations, and CSOs, has been co-organised with the French Ministry of Foreign and European Affairs and the French Institute for Higher National Defence Studies (IHEDN). Together with the RCC Secretary General, the opening remarks were delivered by Lieutenant-General Benoît Durieux, Director of the IHEDN, and Frédéric Mondoloni, Director for Continental Europe at the French Ministry for Europe and Foreign Affairs.
"The RCC has been working hard to facilitate harmonisation of policies based on EU standards aimed toward creating a Common Regional Market which makes best use of the underutilised socio-economic potential of this region. But any progress in that regard will be undermined if security threats persist – if young people turn toward radical ideas and violent extremism instead of being productive members of society, if money is made in the grey or black markets, if the sense of insecurity contributes to brain drain, and so on," concluded Bregu.
The aim of the Jumbo conference is to support the efforts on streamlining the cooperation and coordination in the Balkans, as well as between the Balkans and the EU and to encourage the exchange of best practices on internal security issues between the law enforcement institutions of the Western Balkans, France and other relevant European stakeholders. Conclusions of the conference, which will be available at the RCC website later upon their endorsement, are to propose further actions and cooperation in order to enhance regional security cooperation. Main topics of the event include the most pressing security issues of the Western Balkans: radicalisation, illicit migration and organised crime.
More info: https://www.rcc.int/priority_areas/6/security-cooperation, https://www.rcc.int/swp/