RCC hosts Western Balkans Ministerial Conference on Tourism Development  Bregu: Removing barriers is the first step in positioning Western Balkans at the world tourism map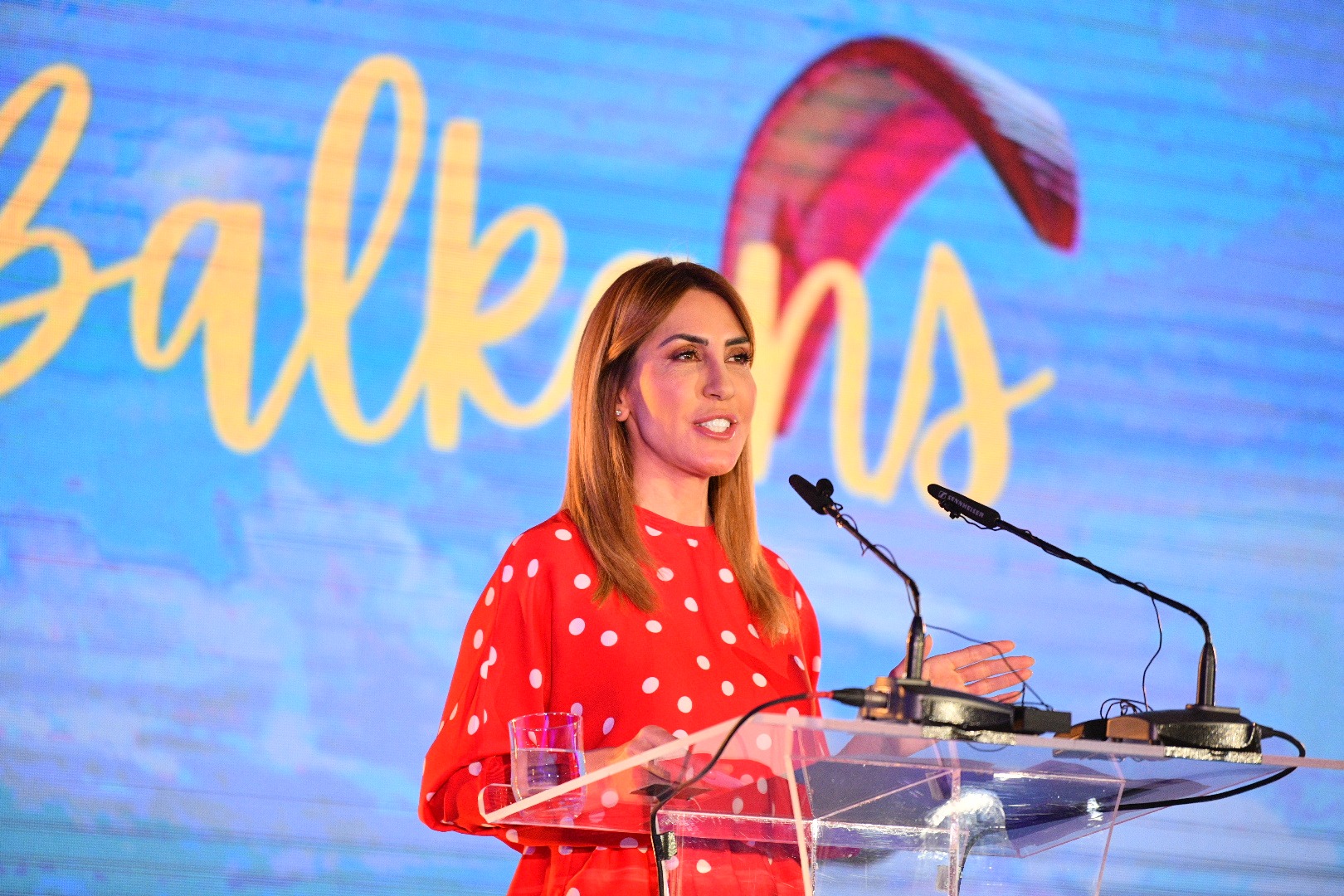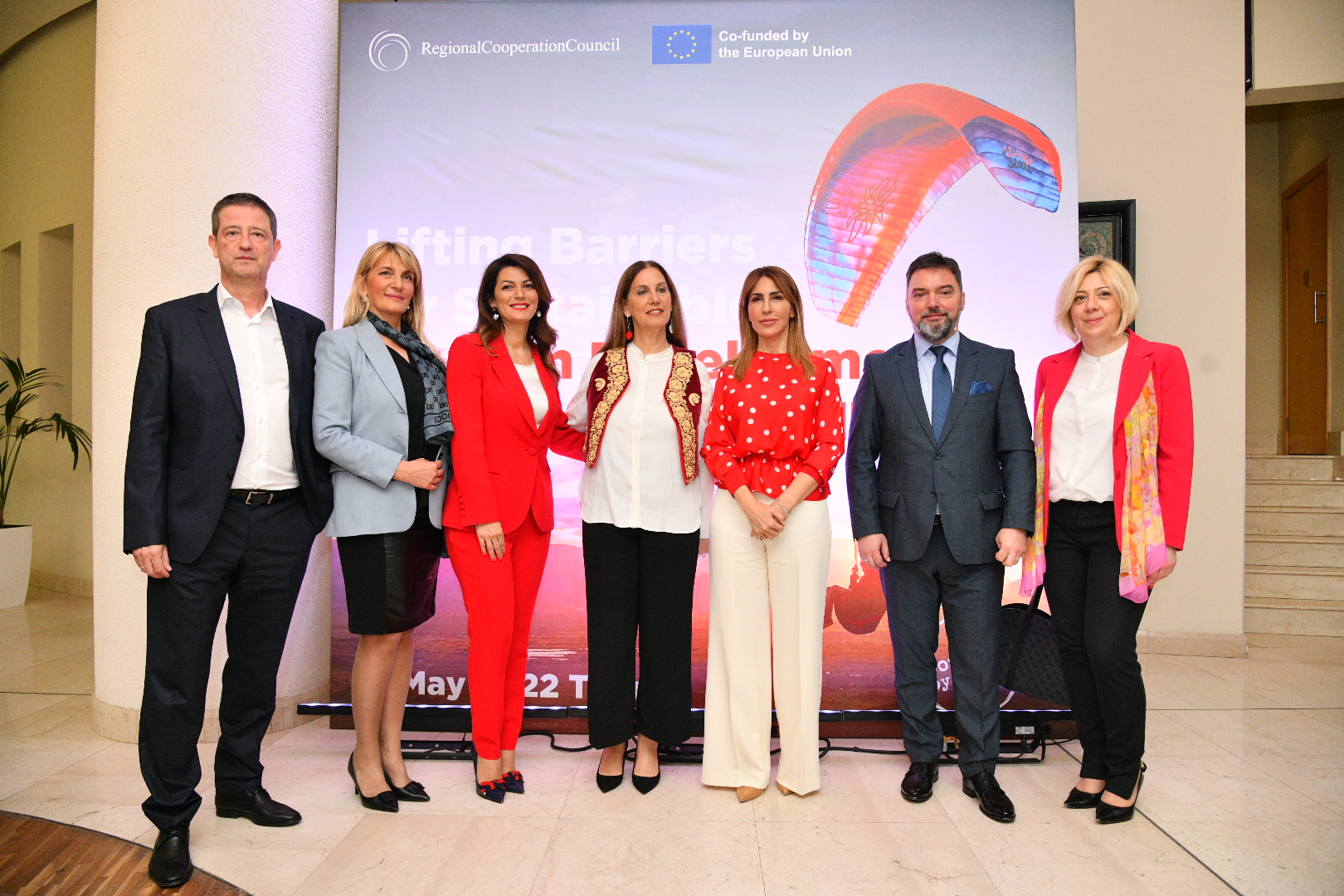 On 8 June WB and EU to start the process of aligning policies and regulatory practices towards reducing roaming prices among themselves
Tirana – "Tourism has a vast potential as a major catalyst for job creation and a driving force for economic growth and development especially for tourism dependent regions like ours. In 2019 more than 12 million people visited Western Balkans, which brought us a profit of 7.2 billion euros. The post-pandemic period of 2021 shows 70% recovery in all tourism visits, while WB regional travel shows 92% of recovery. But, tourism will be the third sector which will be affected by the war in Ukraine. The reliance on Russian tourist arrivals in some Western Balkan economies is exceptionally high. For example, Montenegro received 15% of its foreign tourists in 2019 from Russia. And travel and tourism sector contributes to Montenegro GDP by 13%. Other economies in Western Balkans are less reliant on the Russian inbound tourists" Secretary General of the Regional Cooperation Council (RCC), Majlinda Bregu said at the opening of the ministerial conference on "Lifting Barriers for Sustainable Tourism Development in the Western Balkans", in Tirana today.
"The total number of foreign nationals who visited Albania surged by 114% year-on-year in 2021, reaching 5.7 million, and most of the visitors are the neighbours. Balkan Barometer 2022 shows that Montenegro (12%), Serbia (12%) and Albania (11%) were the most visited economies by their regional counterparts. From those who had travelled within the region, tourism was the main purpose for 53% of respondents. Tourism has a great potential to accelerate progress and transform the threats into opportunities if managed well and wisely," added Bregu.
Together with RCC Secretary General, the event was opened by the Minister of Tourism and Environment of Albania, Mirela Kumbaro, Mayor of Tirana, Erion Veliaj, and Acting Head of the European Delegation to Albania, Alexis Hupin; followed by four thematic panels, with a plethora of panellists including Tatjana Matic, Minister of Trade, Tourism and Telecommunication of Serbia, Kreshnik Bekteshi, Minister of Economy of North Macedonia, Stasa Kosarac, Minister of Foreign Trade and Economic Relations of Bosnia and Herzegovina, Rozeta Hajdari, Minister of Trade and Industry of Kosovo* and Aleksandra Gardasevic-Slavuljica, Director General at the Ministry of Economic Development and Tourism of Montenegro.
There is an open question to us all – how to position WB on the world tourism map? Removing barriers is the first step. Enable free movement of people across the region. Ease the path by using the good momentum of our region becoming a roaming free in 2021, resulting in increase of up to 500% of data usage. That's why we have embarked in reducing the roaming charges between Western Balkans and Europe, and on 8 June the Western Balkan and the EU are starting the process of aligning policies and regulatory practices. Promote and build a new image and support innovative ideas on tourism, especially those coming from youth. Because our region is emptying - 61% of young people want to leave. If we do not think of creative, democratic and smart policies to keep them home, they, -the innovators that are paving the way for more innovations to come, will leave our communities, our city, our countries. Last year, we launched Futourismo and awarded 7 most impactful and innovative proposals. This is a good step in right direction, so we continue with the new round after this summer," Bregu concluded.
A side event "Mastering the current challenges in tourism industry" is to take place on 13 May in Tirana gathering Western Balkans tour operators, policy makers and national tourism organisations, who will discuss tourism industry challenges and the way forward in improving the region's tourism offer.
The tourism sector can generate good jobs for an inclusive and sustainable growth, reduce poverty and offer incentives for environmental conservation – a way to help transition towards a region more inclusive, open and resilient to crises. More info and the official agenda is available at https://www.rcc.int/events. The event is a part of the Common Regional Market for the Western Balkans Action Plan (https://www.rcc.int/pages/143/common-regional-market).

Watch videos:
Balkans, We live it, You'll love it!
Travel Balkans: Supporting sustainable tourism in small communities/cities - Stolac
Futourismo 2021 winner testimonial: Balkan Travel Mapper
Travel Balkans: Traveling is much more than just visiting places and taking pictures
Art House Channel Trailer
Tourism grants: Round 1
Tourism Development & Promotion in the Western Balkans
Entire speech by RCC Secretary General in written is available here.
Entire opening remarks by the RCC Secretary General are available here.

The RCC is co-financed by the European Union.
* This designation is without prejudice to positions on status, and is in line with UNSCR 1244/1999 and the ICJ Opinion on the Kosovo declaration of independence