Balkathon 3.0: Info Session set for Friday, 27 May 2022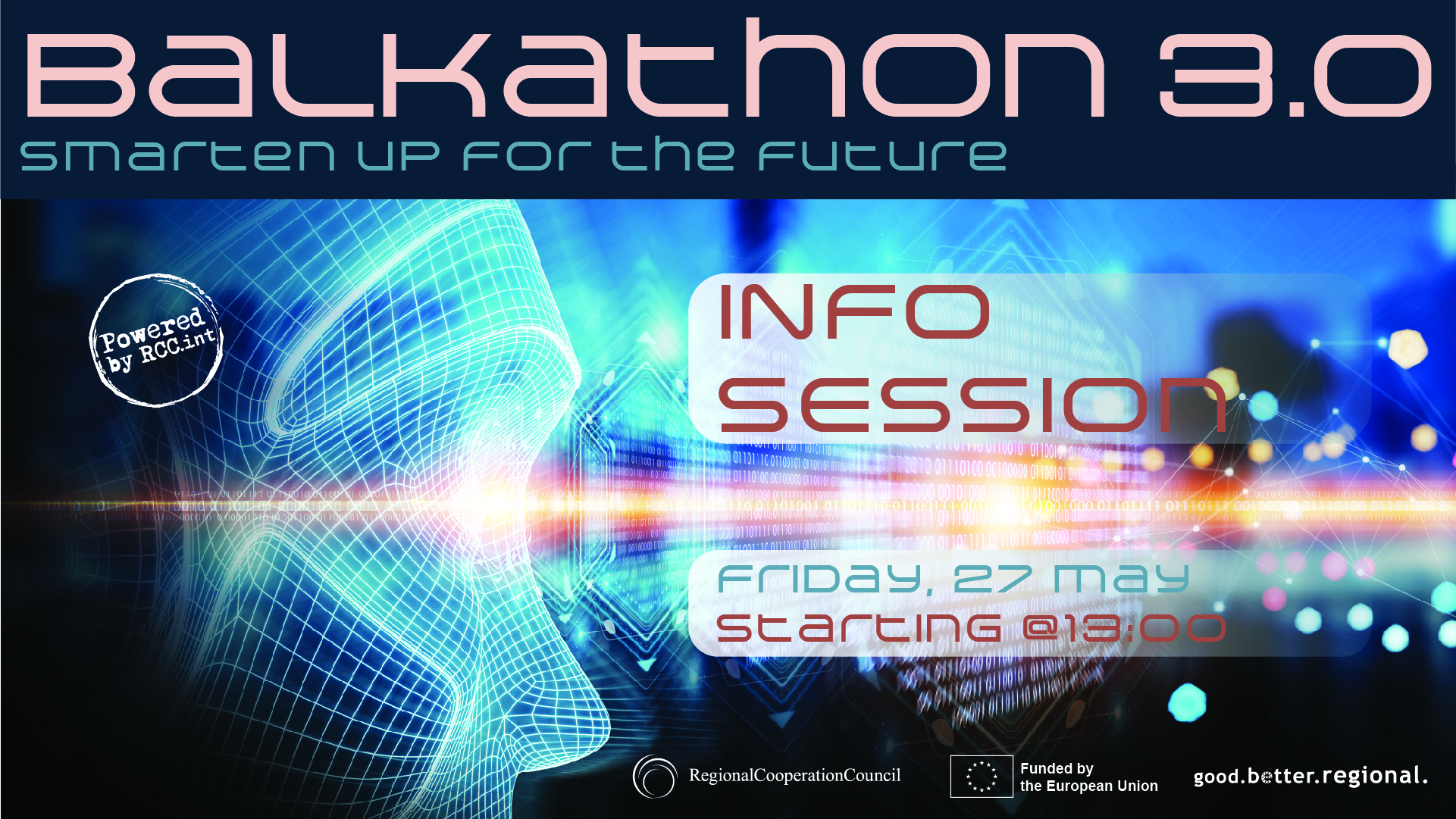 If you're interested in participating in the Balkathon 3.0 but aren't sure where to start, join us for a brief event this Friday, 27 May at 13:00 CET! During info session we will briefly explain all details about Balkathon registration process and answer on all your questions. Info session will be held online via Zoom platform.
What is Balkathon?
Balkathon is a regional competition that invites interested young people, start-ups, entrepreneurs, students, digital innovation hubs, scientific parks, universities, SMEs, etc. from all Western Balkan economies to propose and develop innovative digital solutions as a response to the challenges of our day-to-day life.
What you can get?
- You get a two-day mentoring programme with experienced experts.
- Opportunity to win 10.000 euro for your idea.
- Opportunity to implement your idea in the Western Balkan region.
- Opportunity to present your solution at the high-level ICT event in the region "Western Balkan Digital Summit"
What are the topics at Balkathon 3.0?
Balkathon 3.0 is looking for fresh, innovative and unique ideas and solutions from different digital areas that will mark this year's competition, and the focus is on:
- eCommerce, Virtual Promotion Tools, Video and Influence Marketing,
- Agriculture, FoodTech & Rural Development,
- Renewable/Sustainable Energy,
- Transportation & Logistics,
and Miscellaneous.
Please read details in Section 1.3. of the Balkathon guidelines.
Applications for this year's Balkathon are open until 16 June 2022 at 12:00 (CET+1).