Bregu: Balkathon is the image and positive narrative of our thriving region in this exceptionally uncertain outlook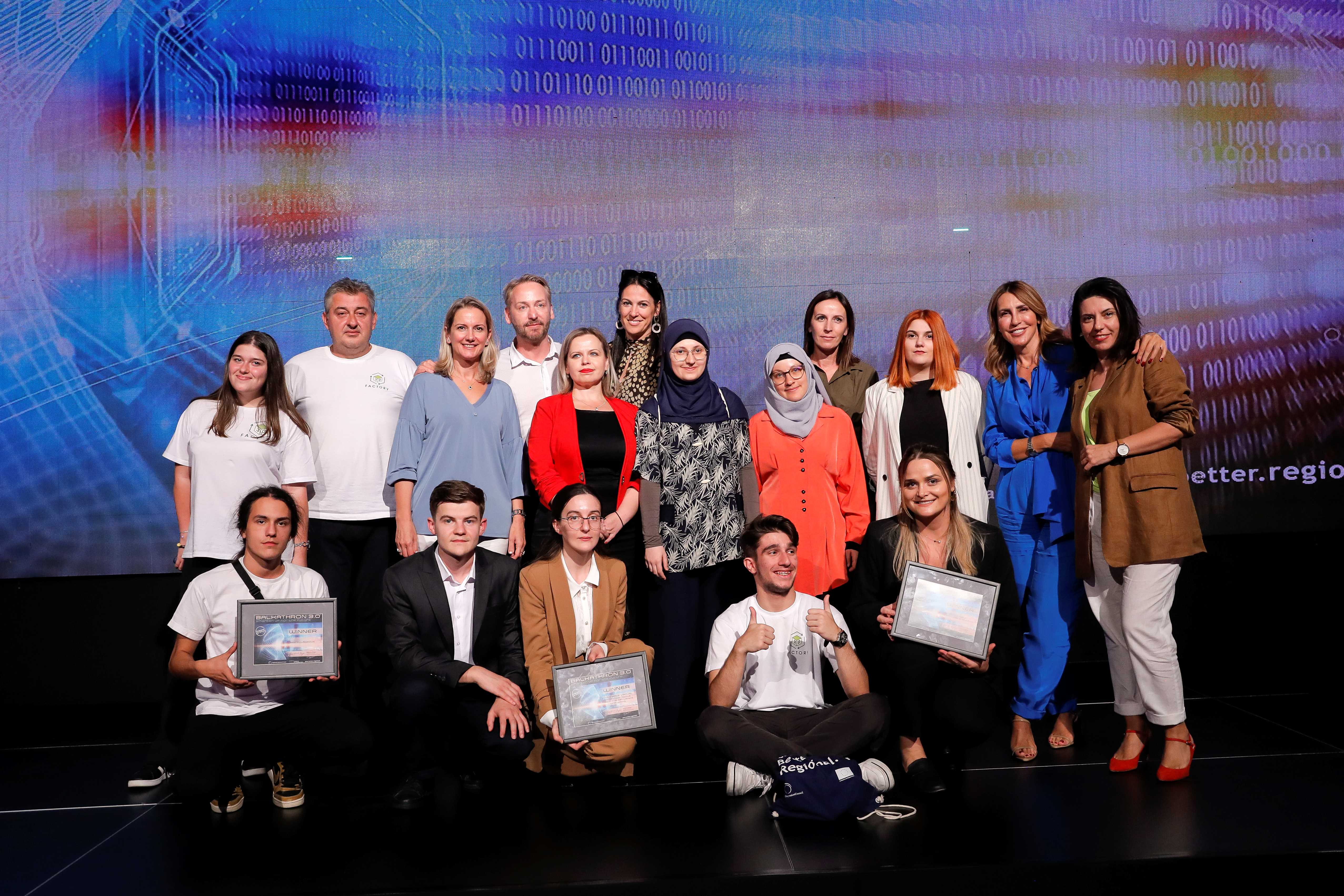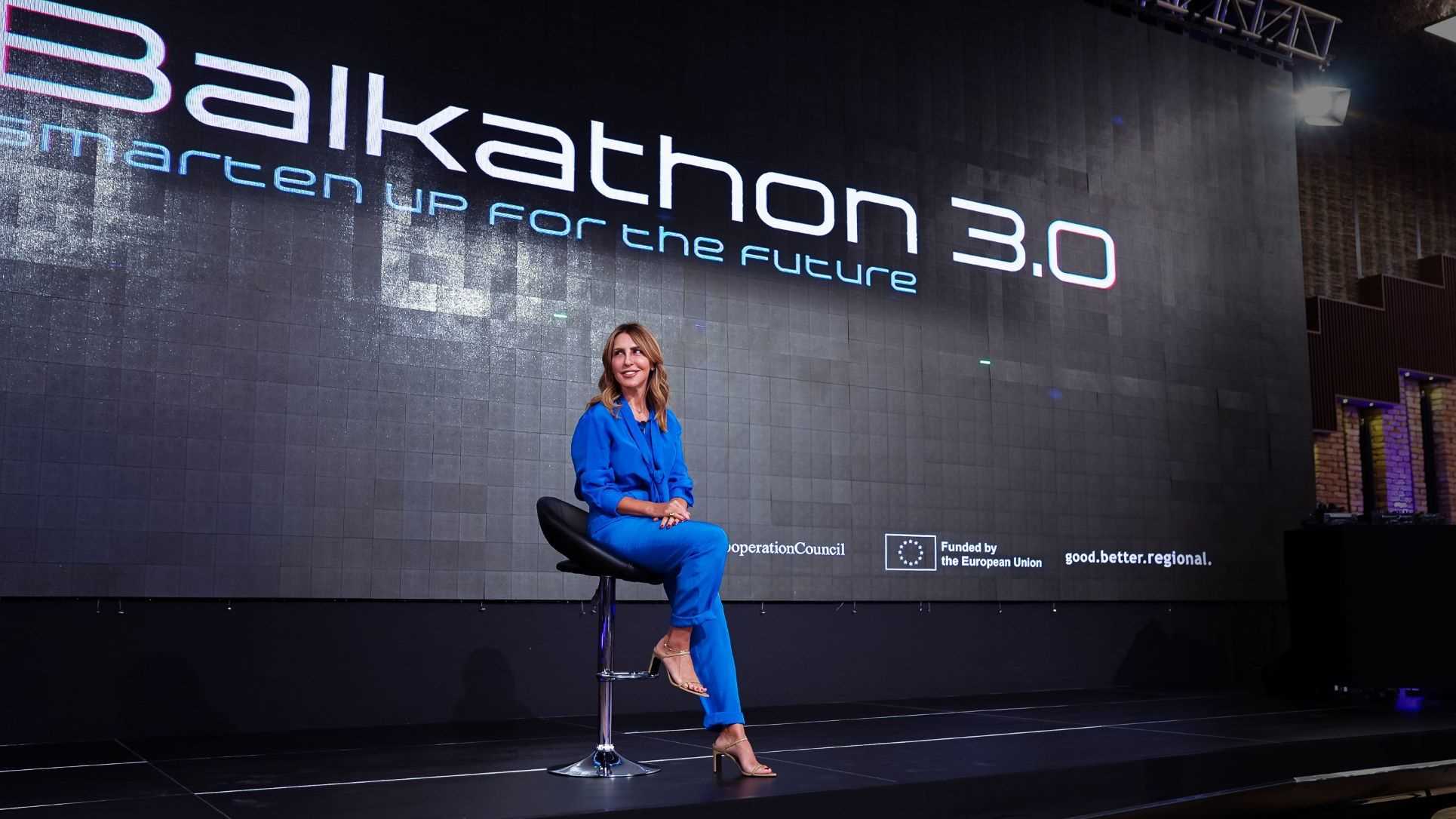 6 winning ideas from the Western Balkans awarded at the final Balkathon 3.0 competition ceremony today
Pristina - The Regional Cooperation Council (RCC) presents winners of the third Western Balkans online competition for the best digital solutions, BALKATHON 3.0:
- Team Immortelle from Albania with the "Immortelle" - idea to build a trading platform for the medicinal and aromatic plants, at which farmers and industries can trade with ease through just a few clicks.
- Team Farmbot from Serbia with the idea "Soter Rover". Farmbot is a start-up from Serbia with the idea to design a multifunctional, hybrid drive, robotic platform with an autonomous movement capability for spraying the crops, enabling better efficiency and higher safety for end users.
- Team BeBeep from Montenegro with the idea "Bebeep" to establish a Carpooling platform in Montenegro, allowing users easier and more comfortable transportation, and money-saving on long-distance trips by cost-sharing.
- Team Eco Solution Research, from Kosovo* with "Organic Fertilizer & Renewable Energy" - an idea to create a prototype of organic fertiliser using bio-products and biofuels in order to reduce food loss and waste - with the ultimate goal of preventing loss, maximizing the use of leftover food, and minimising food waste ending up in landfills.
- Team IKS from Bosnia and Herzegovina with "REX - Recycling Extruder" a concept of a recycling machine that transforms PET containers into 3D printer material, known as filament, enhancing garbage disposal solutions.
- Team 3D Factory from North Macedonia with "Additive production, reuse of resources and product-life extension as a necessity for better environment", an idea of developing a mobile application tracking the location of plastic scrap in order to collect it. Using the app, customers will be able to select location where they have left their filament scrap. Another idea of the team is the usage of environment-friendly 3D printers.
"Congratulations to the winners. Today we're celebrating your unvanquished spirit of curiosity, perseverance, innovation, creativity and entrepreneurial drive of our Western Balkans bright minds. Your digital solutions we heard today have one ultimate objective – to put into service products that would be of use to citizens of the region, regardless whether they come from Skopje, Sarajevo, Prishtina, Podgorica, Tirana or Belgrade. Youth, ideas, digital, innovation, regional cooperation – that is what Balkathon is all about. Good luck to all, shine on and thank you for helping us shape and further enrich our Balkathon flagship. Let this be the image and positive narrative of our thriving region in this exceptionally uncertain outlook," said Majlinda Bregu, Secretary General of the Regional Cooperation Council (RCC) at the finale of the third Western Balkans' online competition for the best digital solutions, BALKATHON 3.0 in Prishtina today.

"What was initially a Covid lockdown-born idea – transformed into a sizable regional flagship initiative that is eagerly anticipated by our youth and start-ups. In three years, we are proud to have an initiative that: taps into the considerable potential of ICT sector to boost the added value and exports of services across the region; addresses unemployment in a region in which labour force participation rates remain low and youth unemployment is at a staggering 33% - more than double the EU average; and creates further opportunities in a region in which thirty-nine 39% of citizens are considering leaving for better opportunities abroad," added Bregu.
Balkathon's core DNA is the change transformation and it provides an avenue for encouraging, developing and recognising unique digital ideas/solutions and products. RCC regional cooperation initiatives like Balkathon and similar ones (Butterfly Award, Youth Lab, Regional Network of Women Entrepreneurs, etc.) are our contribution to boosting our human capital and supporting the WB region moving forward, while also trying to retain our talented workforce within the region and improve their well-being.
"In the challenging times we found ourselves in, we need new solutions, digital and innovative. There is no better place to finding those out of the box solutions than our girls and boys, and that is why I am happy to be here today," said Artane Rizvanolli, Minister at the Ministry of Economy of Kosovo* and the host of this year's Western Balkans Digital Summit, in her intro remarks. "Balkthon is one of the many things EU supports of this beautiful vision that all of the Western Balkans are members in the European Union one day," added Johannes Stenbaek-Madsen, European Union Head of Cooperation in Kosovo*.
In the past 2 years close to 250 applicants have "tasted Balkathon's magic" and competed, pushed boundaries and thought laterally. 9 products have already been developed and marketed and this number will soon grow to 15. This year we received around 60 applications, with teams coming from all Western Balkans economies. Out of the 12 finalists with 37 team members – 18 are girls. Moreover, girls showed impressive leadership in this Balkathon – out of 12 finalists, 7 team leaders are girls. We also noted increased interest of girls in e-commerce and logistics – 30% of team members in e-commerce are girls, in logistics this number goes to 50%.
The entire final Balkathon event was streamed live on the RCC's You Tube Channel and Facebook Page.
Intro Speech of Majlinda Bregu, RCC Secretary General at Balkathon 3.0 final event
Winners of the RCC's Balkathon 3.0 - video
Intro Speech of Majlinda Bregu, RCC Secretary General – written

***

Balkathon is a regional competition financed by the European Union and implemented by the RCC with the aim to invite all interested young people, start-ups, entrepreneurs, students, digital innovation hubs, scientific parks, universities, SMEs, etc. from all the Western Balkan economies to propose and develop innovative digital solutions in response to challenges of our daily lives.
* This designation is without prejudice to positions on status, and is in line with UNSCR 1244/1999 and the ICJ Opinion on the Kosovo declaration of independence.