Bregu: Western Balkans is an important piece of the European security and stability puzzle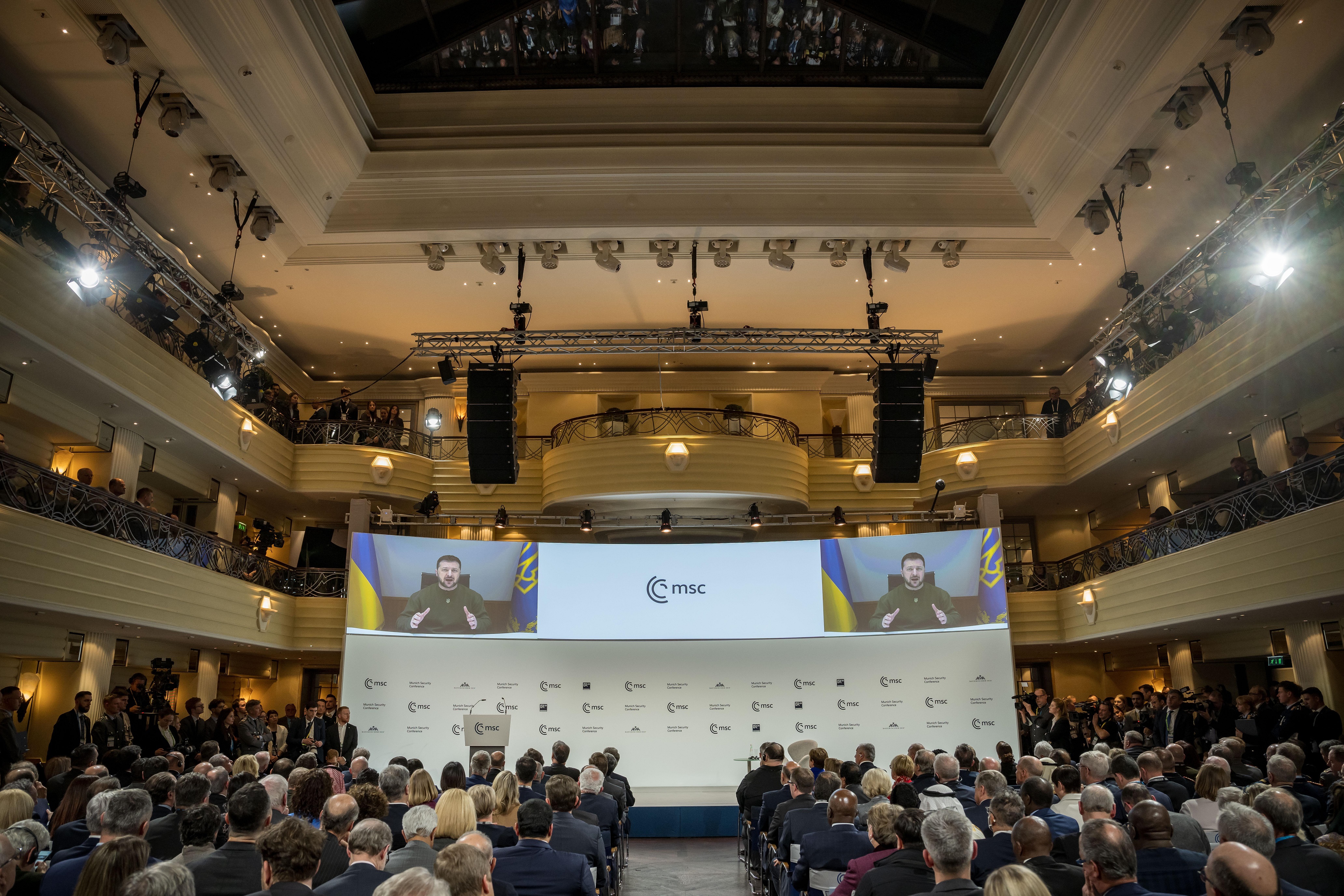 Nearly one year after the start of invasion on Ukraine world leaders meet at the Munich Security Conference to discuss topics of global security and defence
The annual 59th Munich Security Conference (MSC) started in Munich today gathering world leaders to discuss topics of global security, defence, technology, and sustainability while keeping the focus on the still ongoing Russian invasion of Ukraine. Alongside many world and European leaders, the MSC was attended by Olaf Scholz, German Chancellor, Emanuel Macron, French President, Volodymyr Zelenskyy, Ukrainian President and others.
"It's almost one year after the start of the invasion of Ukraine, so we'll be taking stock of all the after-shock effects this had during the past year. What lies ahead of us will also be at the centre of the stage in this MSC edition. But the Western Balkans is an important piece of the European security and stability puzzle. As it's said, let's engage and interact with each other, and not lecture or ignore," said Regional Cooperation Council (RCC) Secretary General Majlinda Bregu prior to the start of the Munich Security Conference today.
On the first day of the Conference, Ms. Bregu had several bilateral meetings and took part in panel discussions, including a very fruitful meeting with Austrian Federal Minister for European Union and Constitution Karoline Edtstadler. The day continued with a high-level side event "The Russian Bear doesn't hibernate: Are the Balkans the next conflict zone" co-organised by Belgrade Centre for Security Policy and European Council on Foreign Relations. The event will gather Majlinda Bregu, RCC Secretary General, Edi Rama, Prime Minister of Albania, Miroslav Lajcak, EU Special Representative, Jeanne Shaheen, US Senator, Thomas Erndl, Deputy Chair Foreign Affairs Committee, Robin Wagener, German Bundestag member, Thomas Greminger, Director of the Geneva Centre for Security Policy, Sandra Breka, Vice President & COO Open Society, Kolinda Grabar-Kitarović, Former President of Croatia and others.
For the next two days, MSC 2023 will serve as an unparalleled platform for high-level debates on the key foreign and security policy challenges of our time gathering more world leaders including Ursula von der Leyen, President of the European Commission, Kamala Harris, Vice President of the United States of America, Rishi Sunak, Prime Minister of United Kingdom of Great Britain and Northern Ireland and others.