RCC presents Western Balkans Women Entrepreneurs of the Year 2022: Dhurata Thanasi Daneri, Snjezana Köpruner, Elki Shehu, Mirjana Babic, Zagorka Blazevska, Marijana Gligoric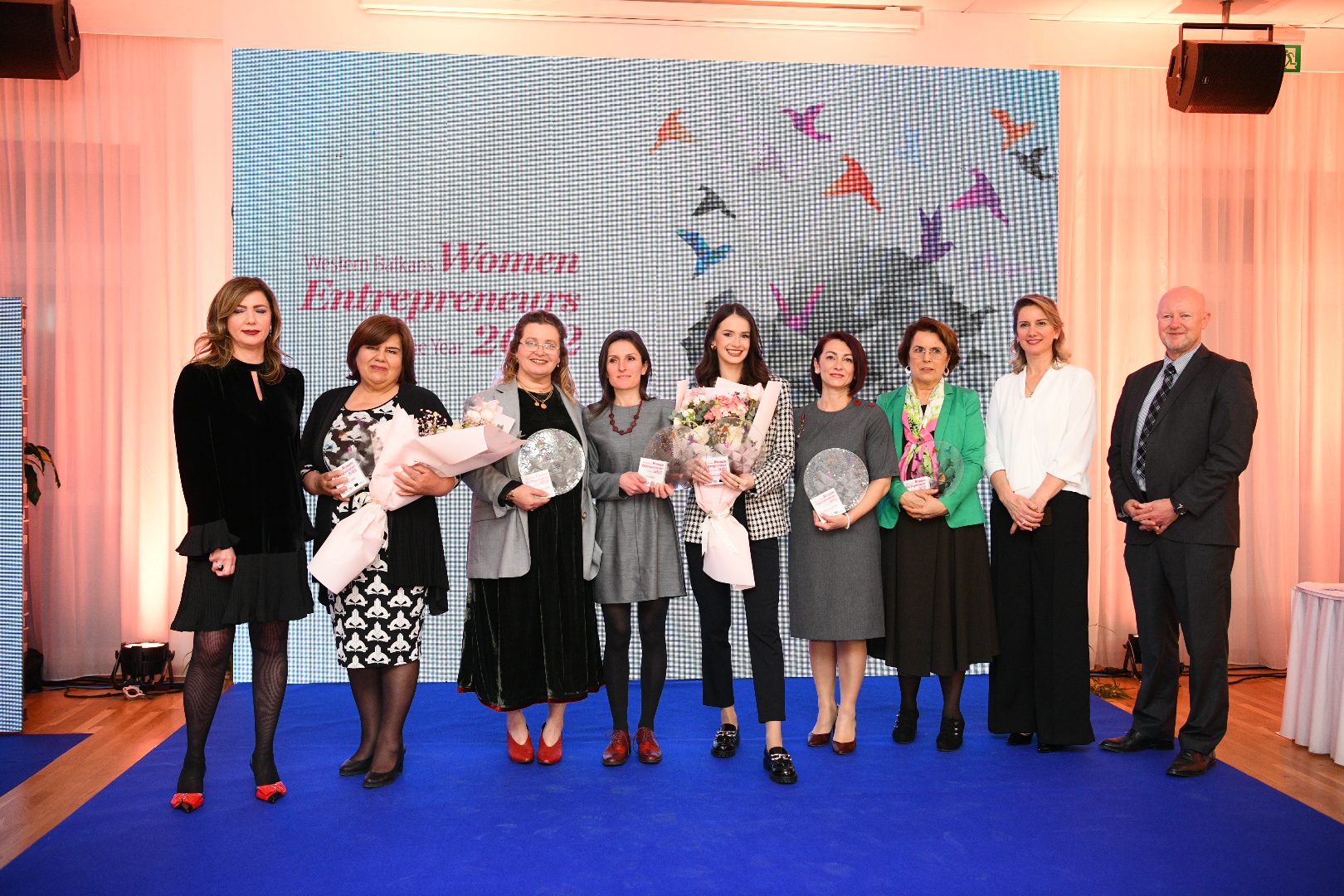 Tirana - Dhurata Thanasi Daneri, Snjezana Köpruner, Elki Shehu, Mirjana Babic, Zagorka Blazevska, Marijana Gligoric are Western Balkans Women Entrepreneurs of the Year 2022, as presented at a ceremony organised by the Regional Cooperation Council (RCC) in Tirana today.

More info on the WB Women Entrepreneurs of the Year 2022

"I want to say congratulations to all amazing winners this evening. Way to go! And to all other women in business, nominated or not, I want to say thank you, for being the ones whose actions will remain irrevocably built into this road towards women-empowered, equal-opportunity societies. It is a fact that women in the Western Balkans are still in far more disadvantaged positions than men. Only 50% of them are active in the job market, compared to 71% of men. 42% of women in the region are employed, and if we talk of young women, this percentage drops down to 15%. Furthermore, majority of women in our region are still in careers that traditionally have lower pay – such as the service industry, retail, or care, while in science, technology, engineering, and math (STEM) they occupy merely 14%. Therefore, we at the RCC made sure to make women empowerment part of our core agenda which we are relentlessly carrying through. Hard work, innovative thinking and unwavering commitment that helps our economies grow and our societies thrive are the reason to empower women entrepreneurship in the region. Through this recognition, it is RCC's intention to give a recognition to the women who dared to break the class ceiling of entrepreneurship," said Pranvera Kastrati, RCC's Acting Head of Programme Department.
Besides Ms Kastrati, the ceremony was opened by Anuela Ristani, Deputy Mayor of Tirana, and Hubert Perr, Head of Cooperation, European Union Delegation to Albania.
The RCC launched this initiative last year in the framework of the Common Regional Market Action Plan 2021-2024 and our Women Economic Empowerment Agenda to recognise women who have started and developed their own business and contributed to new and sustainable jobs for other women and men in our region.

Exactly four years ago on this date the RCC launched the campaign aimed at Empowering Women in Entrepreneurship (WE) in the Western Balkans. WE started with the promotion and continued with numerous tangible activities, including supporting women businesses through small tourism grant programmes, competitions such as Balkathon, Regional Butterfly Innovation Award and Futourismo, encouragement of young women to choose STEM careers, and finally creation of the Regional Network of Women in Entrepreneurship, whose key intention is to unlock the women potential of this region, enhance their partnerships and economic empowerment, spark the debate on creating an inclusive environment and address challenges and needs of diverse women entrepreneurs across our region and across key Common Regional Market value chains.
****
More info on Women Empowerment activities of the RCC at https://www.rcc.int/priority_areas/52/women-empowerment
More info on WB Women Entrepreneurs of the Year 2021 https://www.rcc.int/women-entrepreneurs-of-the-year
More info on WE – Women Empowerment https://www.rcc.int/campaigns/3/we-women-empowerment