RCC supports the best digital solutions in the Western Balkans RCC's trademark digital competition - Balkathon 4.0 - is on! Apply Now!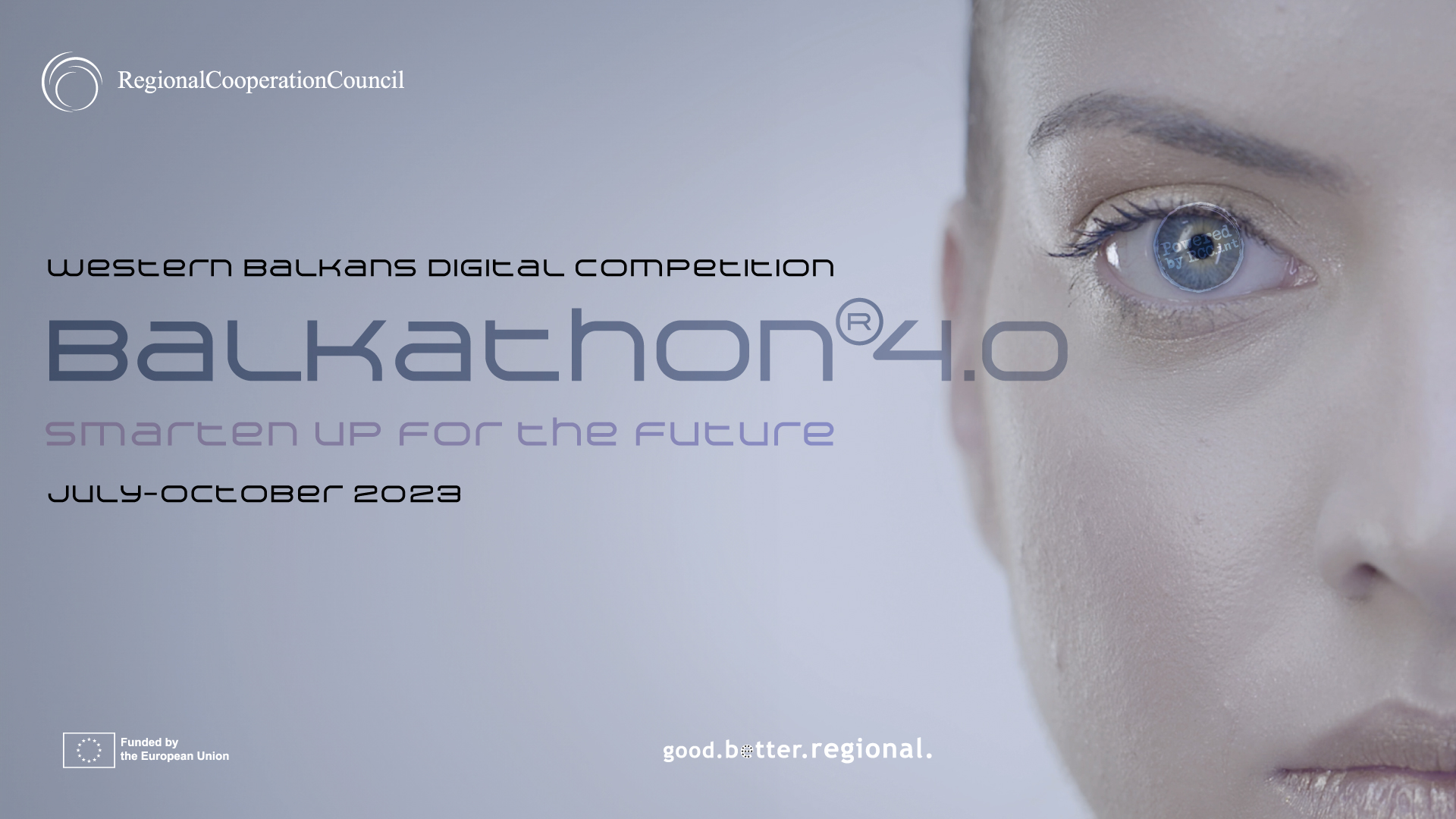 Apply by 13 September and get a chance to win mentoring and one of six awards from the 60.000 EUR award pool

Sarajevo – For the fourth year in a row, the Regional Cooperation Council (RCC) is launching region's trademark online competition for the best digital ideas and solutions from the Western Balkans - Balkathon 4.0. Applications are open until 13 September. 

This year, we are looking for fresh, innovative and unique ideas in 3 categories:
1.    Sustainable Tourism (sustainable mobility, sustainable fashion and performance arts, etc.)
2.    Green Economy (renewable energy, green buildings, sustainable transport, water management, waste management, or land management) 
3.    Entrepreneurship (web3 business ideas, AI-based entrepreneurial business ideas, customer services, predictive analysis, automated Data Entry, e –services & digital tools)

The Balkathon 4.0 shortlisted teams will have the opportunity to get a two-day mentoring programme with experienced experts, chance to implement their solution in the Western Balkans region and win one of the six awards from the 60.000 EUR award pool. We will award six winning ideas – two in the each of the categories with 10.000 EUR.

Since its inception in 2020, Balkathon resulted in creation of 15 "Made in Western Balkans" original products. Last year, the RCC awarded six from Western Balkan economies with a total of 60.000 EUR for their best innovative solutions, four in eCommerce, agriculture, Food-Tech & Rural Development, renewable/sustainable energy, transportation & logistics categories and two in theme of their choice. Teams have used the financial support given to fully develop their digital solutions. 

Who can apply?
Balkathon 4.0 is open for teams composed of participants coming from Western Balkan economies. Teams are encouraged to include amongst their members qualified individuals, ICT companies, students, non-governmental organisations, educational institutions, start-up companies, etc.

When?
Applications are open starting from today 13 July until 13 September 2023. The winners will be announced at the Official Awards Ceremony on 3 October 2023, and will be livestreamed at RCC social media profiles.

All you need to know about Balkathon is available at https://www.rcc.int/balkathon/ 

This project is financed by the European Union.