18 Western Balkans teams to compete for Balkathon 4.0 awards Who will win 2023 Balkathon? Follow us live tomorrow and find out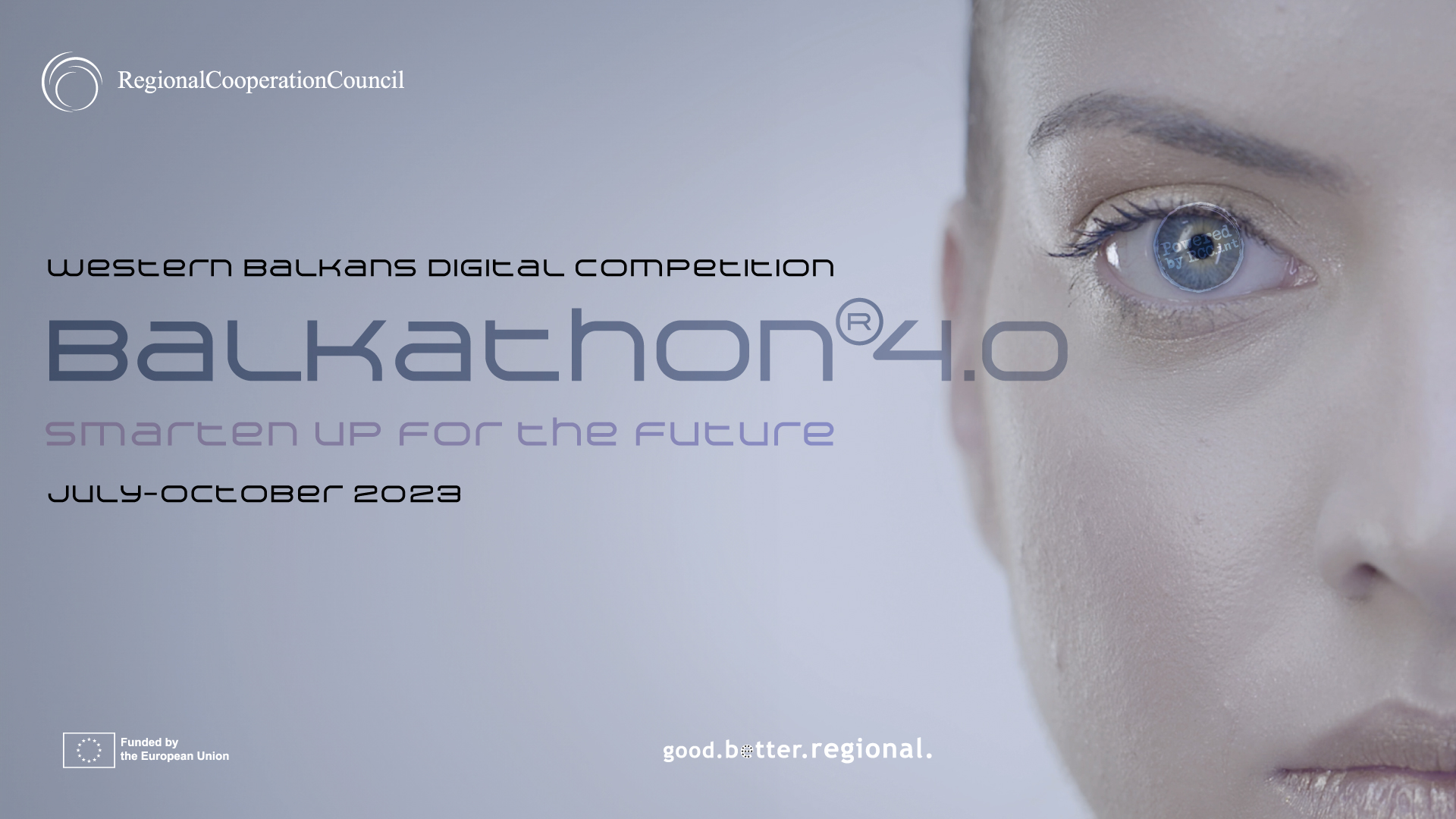 RCC to host Balkathon 4.0 grand finale in Sarajevo and award six winning digital solutions
Sarajevo – The grand finale of the fourth Regional Cooperation Council (RCC)'s online competition for the best digital solutions in the Western Balkans, BALKATHON 4.0 is to take place tomorrow, Tuesday, 3 October 2023 starting at 10.00 hrs in Sarajevo. The event will be livestreamed at RCC's YouTube channel.
18 finalists will present their solutions before the expert jury, who will choose the winners in 3 categories. This fourth edition of Balkathon, organised by RCC since 2020, attracted over 60 team applications from across the Western Balkans under the following topics: sustainable tourism, green economy and entrepreneurship. The best six teams will be awarded prizes in the amount of EUR 10,000 each, followed by professional mentorship. The six winning teams will get an opportunity to implement their idea in the Western Balkans.
Since its inception in 2020, Balkathon resulted in creation of 15 Made in Western Balkans original products. Last year, the RCC awarded six teams from the Western Balkan economies with a total of 60.000 EUR for their best innovative solutions, four in eCommerce, agriculture, food-tech & rural development, renewable/sustainable energy, transportation & logistics categories and two in theme of their choice. Teams have used the financial support given to fully develop their digital solutions.
Check out last year's winners.
We invite you to follow the event live on Tuesday, 3 October 2023, at RCC's YouTube starting at 10:00.