Bregu: Balkathon is a platform for development of young people's entrepreneurial skills and creating new jobs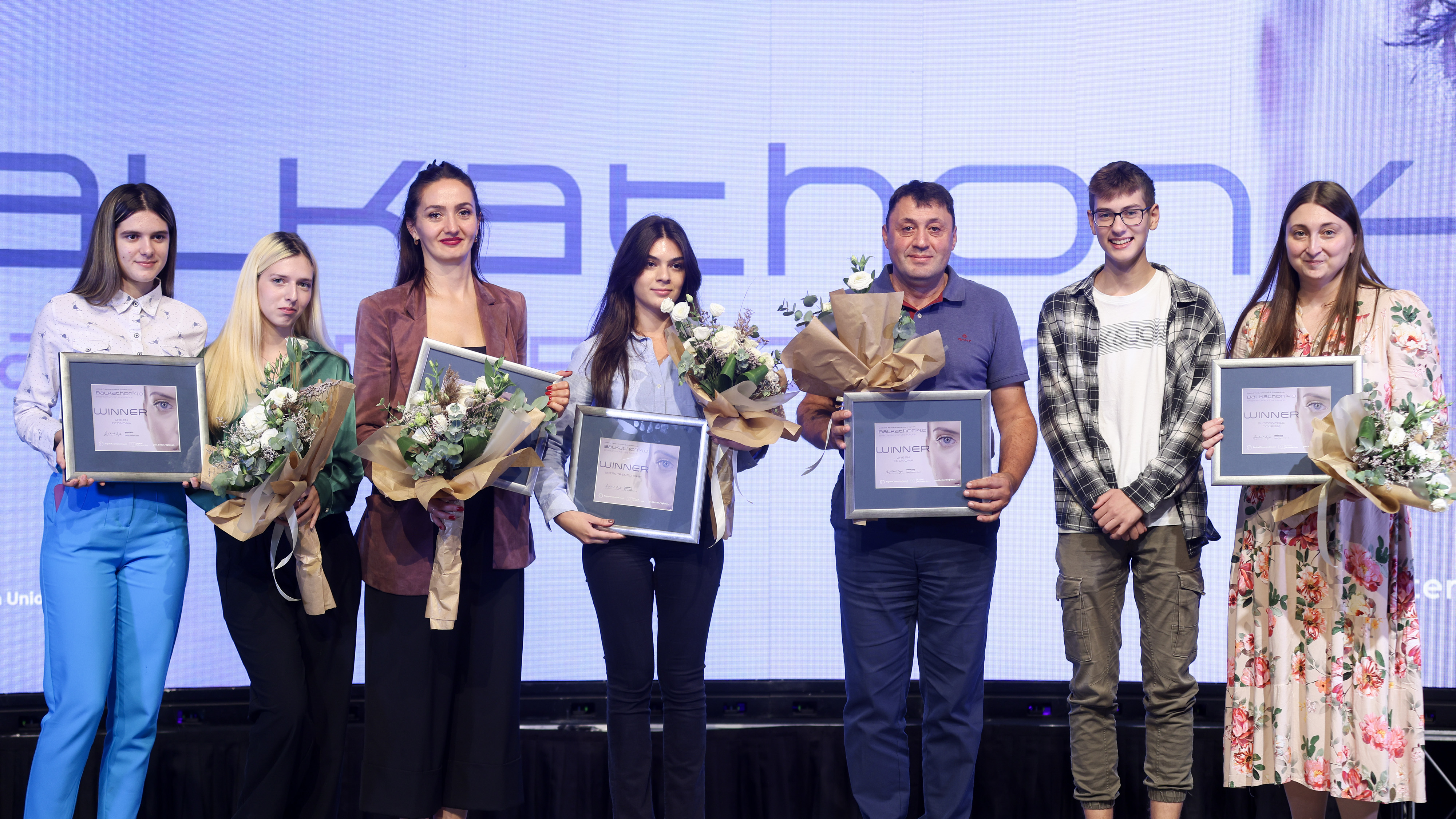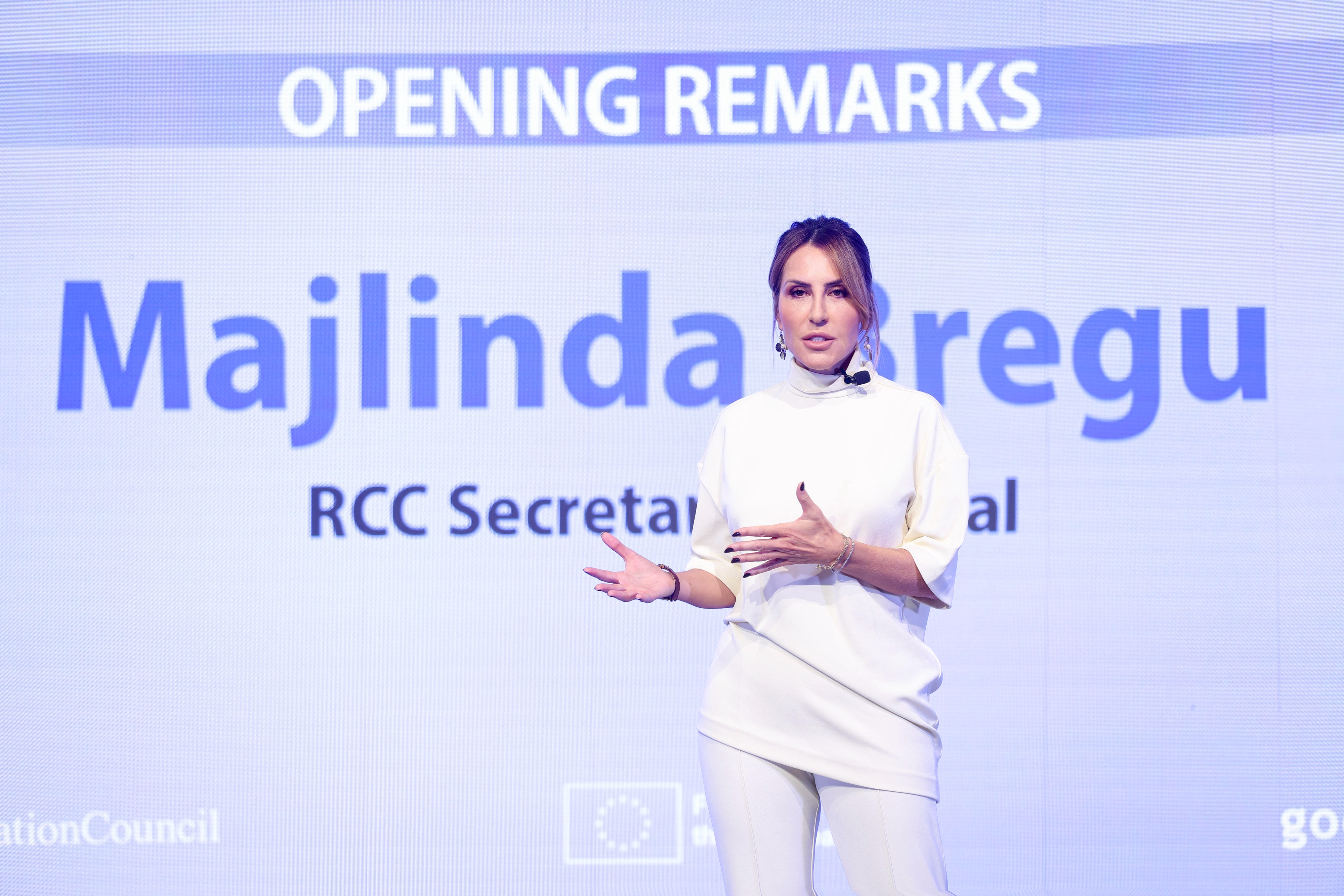 6 winning ideas from the Western Balkans awarded at the Balkathon 4.0 grand finale held in Sarajevo today
Sarajevo - The Regional Cooperation Council (RCC) presents winners of the fourth Western Balkans online competition for the best digital solutions, BALKATHON 4.0:
Albanian team 3DSKAI won with their technical solution for revolutionising beekeeping by offering durable, sustainable, and cost-effective honeycomb structures.
Team Sensoryc.AI from Bosnia and Herzegovina with the idea to support the treatment of Sensory Processing Disorders (SPD) in children through personalised recommendations for caregivers and parents.
Kosovan team Kapie was rewarded for solution that presents implementation of innovative methods of automatic control of motorised traffic using intelligent monitoring devices.
Montenegro's EcoPoint team became Balkathon 4.0 winner with their app which revolutionises environmental protection by integrating technology and sustainability, incentivising users to adopt eco-friendly habits through a reward points system.
Team Easier Access to Justice with Help of AI from North Macedonia with the solution which supports users during legal procedures by predicting court decisions.
Serbian team Frapple with app that utilises barcode scanning to offer consumers vital information about potential health or allergy risks in commonly available food products.
"Yesterday we had the pleasure to announce the information that lower roaming charges between our region and European Union have entered into force. And today we celebrate the winners of Balkathon. Congratulations to all of them, especially to our youngest winner of Balkathon from team EcoPoint who is only 16 years old! It was not easy to select the winners this year among 17 remarkable teams of finalists, some of them even teenagers. So far 15 new Made in Western Balkans products have been produced through Balkathon that we launched in 2020, and with additional 6 more today, we stand in the heart of innovation, and at the convergence of talents and ideas. Balkathon has been and will continue to develop our young people's entrepreneurial skills and we hope create new jobs, because there are almost 34% of young people unemployed in our region. According to our Balkan Barometer, 71% of youngsters would consider leaving and working abroad, mostly in the EU - 10 more than 2 years ago. So it is a matter of urgency to create more jobs and better jobs for them. More opportunities and good and competitive ones," said Majlinda Bregu, Secretary General of the Regional Cooperation Council (RCC) at the finale of the fourth Western Balkans' online competition for the best digital solutions, BALKATHON 4.0 in Sarajevo today.

"Balkathon is more than a competition; it's a canvas for your ideas, a laboratory for your creativity, and a launchpad for your dreams. In the face of the challenges that surround us, it's your novelty that offers hope, your start-ups that breathe life into change, and your ideas that can redefine our day-to-day life. It is a call for the public institutions and decision-makers to increase significantly the budgetary support to research and innovation which is currently on average less than one percent of GDP," added Bregu.
Balkathon is RCC's flagship initiative, financed by the European Union, providing an avenue for encouraging, developing and recognising unique digital ideas/solutions and products. RCC's regional cooperation initiatives like Balkathon and similar ones (Butterfly Award, Youth Lab, Regional Network of Women Entrepreneurs, etc.) are our contribution to boosting our human capital and supporting the WB region moving forward, while also trying to retain our talented workforce within the region and improve their well-being.
Edin Forto, Minister of Communications and Transport of Bosnia and Herzegovina and the host of this year's Western Balkans Digital Summit (WBDS), emphasised in his introductory remarks the necessity for politicians to acknowledge that "any money given or invested into the research, development and innovation gives back four times as much through the economic activity", adding that "this is our goal in the coming years. To create a space where private initiative, research initiative, universities, startups, young people who actually populate the digital space are given all the push they need to implement their ideas". Minister Forto concluded with inviting everyone to the WBDS that is being hosted by Bosnia and Herzegovina in Sarajevo tomorrow.

Adrienn Kiraly, Adviser at the European Commission's Directorate General for Enlargement, expressed satisfaction with the European Commission's participation in the European Union-Western Balkans initiative on reducing the roaming charges together with RCC and with the results achieved. She added that "Balkathon is invaluable as it recognises the innovative potential of youth, entrepreneurs, and SMEs of the Western Balkans and provides them with the platform to share their ideas with us, with the citizens of the region. Because beyond more institutional building blocks, and the digital transition, administrative burdens, and how to tackle them, it is these ideas that contribute to the digital and green transition, to make them more sustainable and make real difference in citizen's lives," Kyrali added.

The entire final Balkathon event was streamed live on the RCC's You Tube Channel and Facebook Page.
Intro Speech of Majlinda Bregu, RCC Secretary General at Balkathon 3.0 final event
Intro Speech of Majlinda Bregu, RCC Secretary General
More about Balkathon