RCC ESAP 2: Strengthening Capacities of Western Balkans' Public Employment Services for Alignment of the Labour Market Policies Databases with the EU Requirements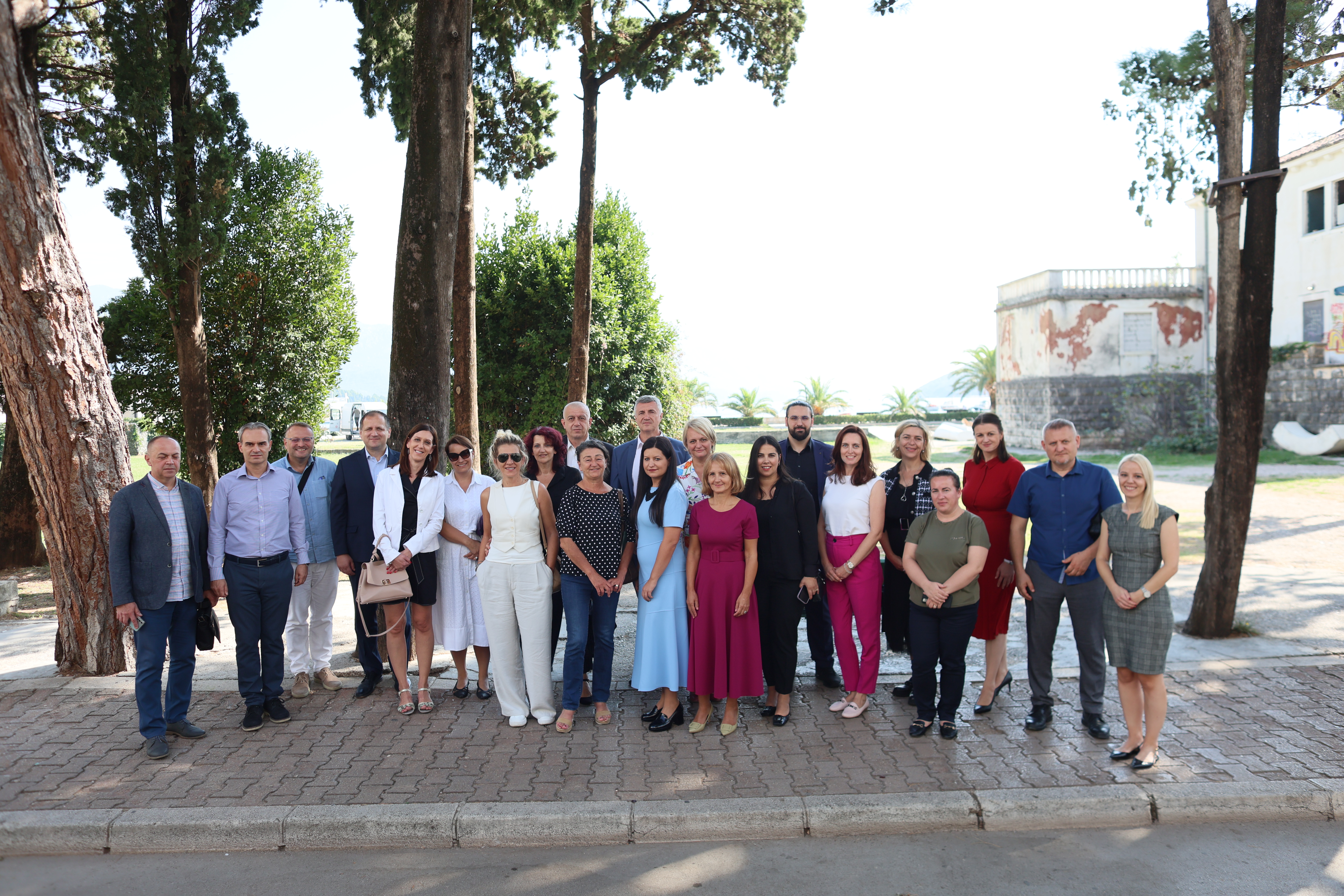 ESAP 2 organised regional workshop for Western Balkans' Public Employment Services on classification and recording of Labour Market Policies and roadmaps for their alignment with the EU practices
Budva – The regional workshop to present the findings of the Report on the classification of Labour Market Policies (LMPs) in the Western Balkans (WB) and Roadmaps for their alignment with EU practices was held in Budva, Montenegro, today. The workshop, designed for the representatives of the Public Employment Services (PES) from Western Balkan economies, was organised by the Regional Cooperation Council's (RCC) Employment and Social Affairs Platform project (ESAP2) and supported by experts in labour market policy from the Centre for Development Evaluation and Social Science Research (CREDI).
"Harmonisation of classification and recording of LMPs and accompanying databases is important to monitor effects of the LMPs and public expenditures associated with it, so they could be adjusted to adequately address the labour market trends and use the public money in the most efficient way. Today's workshop is tailored to enhance capacities of the WB PESs to start the process of alignment with the EU standards so they could compare the results, evaluate effects and design the policies that work the best", said Ratka Babic, RCC ESAP 2 Acting Team Leader.
"Currently, economies in the Western Balkans are applying different practices in the collection and reporting of data on labour market interventions. This results in a lack of certain indicators and does not allow for comprehensive monitoring of these interventions. The different formats of existing indicators prevent any comparative analysis between the economies", said Nermin Oruc, Director of Research at CREDI.
The RCC ESAP 2- commissioned Report includes analysis of current practices in reporting on labour market interventions, development of roadmaps for improvement of statistics for the Western Balkans economies aimed at their alignment with the EU.
The participants presented their individual LMP classification and databases' practices, learned about the Eurostat methodology and requirements, and provided the comments to the roadmaps for alignment of LMPs databases with those of the EU through peer discussion and practical exercises. The application of the roadmaps developed through this activity is expected to contribute to improved monitoring and reporting capacities of PES in the future, with a possibility for comparative analysis between the economies of the WB region, as well as with the EU Member States.