Germany grants 50,000 euro to support work of RCC Secretariat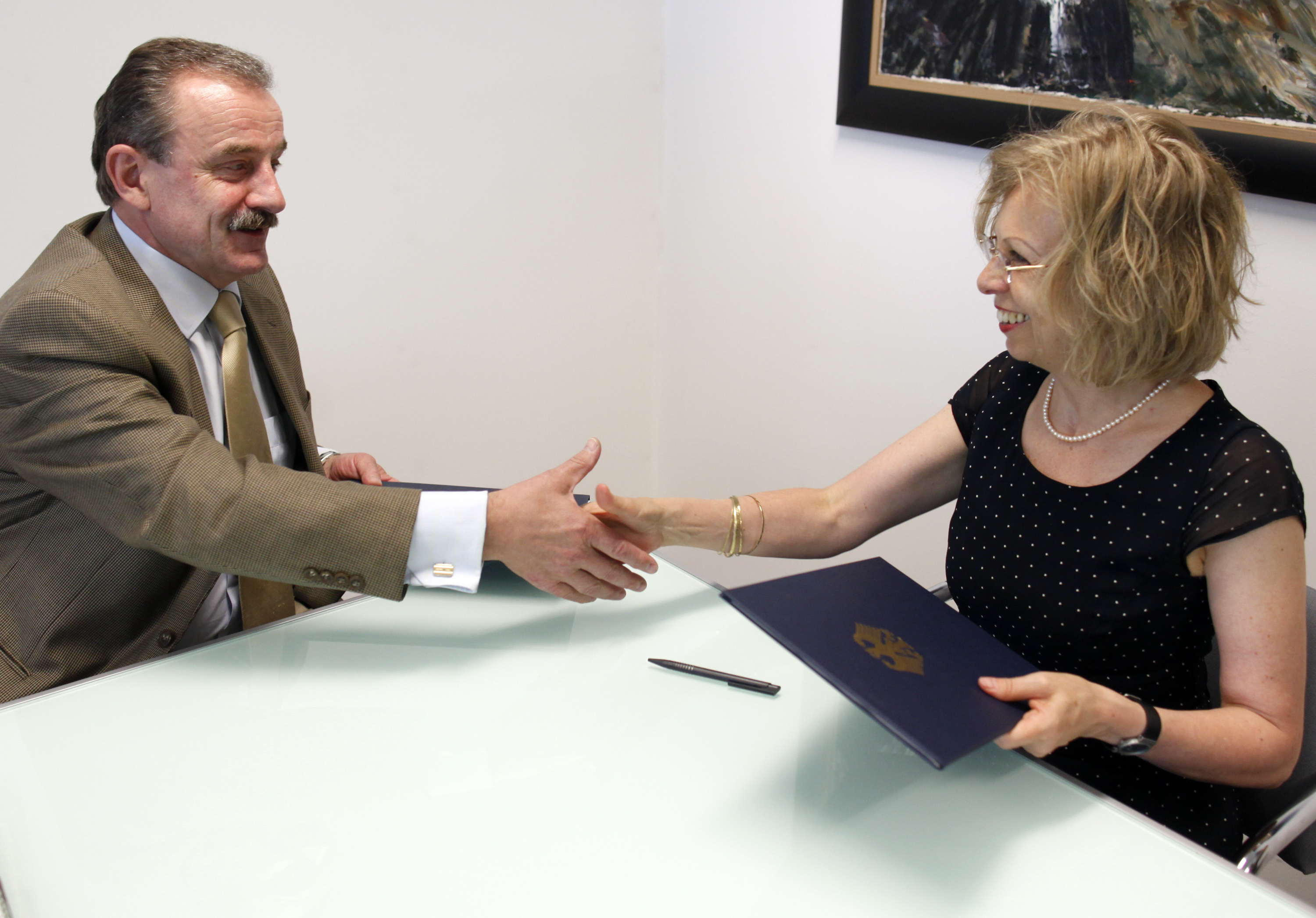 The Regional Cooperation Council (RCC) Secretary General, Hido Biscevic, and German Ambassador to Bosnia and Herzegovina, Ulrike Knotz, signed in Sarajevo today a 50,000 euro grant agreement in support of the work of the RCC Secretariat in 2012.
The agreement entails a contribution of the Federal Republic of Germany to RCC Secretariat's communication activities. It will be used for media subscriptions, public information materials and awareness raising activities.
Amongst others, the funds have been allocated for the production of the RCC Annual Report and a bi-monthly electronic newsletter, as well as for the organization of public events, such as the one marking the RCC anniversary.
"Germany has been a key supporter of the work of the Regional Cooperation Council since the very beginning of its operation, in 2008", said Secretary General Biscevic.
"I am especially glad that Germany has recognized the importance of communication for the realization of the RCC mission to promote mutual cooperation and European and Euro-Atlantic integration of South East Europe in order to inspire development in the region to the benefit of its people."
Ambassador Knotz expressed satisfaction with cooperation with the RCC Secretariat over the past almost five years.
"Germany has strongly supported regional stabilization and cooperation already from the days of the Stability Pact for South Eastern Europe. We consider it important for European integration, economic and social development of the countries of the region."
The two officials expressed belief that the grant would help create conditions for an overall progress of South East Europe and a climate of tolerance and encouragement.