Application Form
for
Regional Butterfly Innovation Award 2022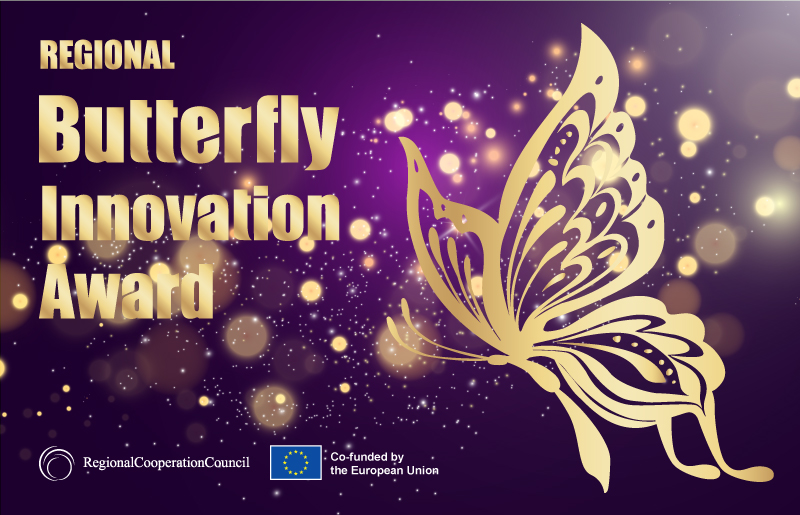 ---
* This designation is without prejudice to positions on status, and is in line with UNSCR 1244/1999 and the ICJ Opinion on the Kosovo declaration of independence
Terms and Conditions
Incomplete and hard copy applications will be automatically disqualified. RCC is not responsible for the follow-up of incomplete and hard copy entries.
To evaluate an entry, the Selection Committee may ask for additional information.
If improperly categorised, an entry may be moved to a different category based on the recommendation of the Selection Committee, without the applicant's consent.
RCC reserves the exclusive right to set, modify, and interpret all conditions regarding this competition without claim for damage or recourse of any kind.
Each innovation team / individual selected as an awardee grants RCC permission, without compensation, to use its name and photograph/likeness and/or entry in promoting this or similar award programmes in the future.
RCC reserves the right to annul any awards granted to honourees that have misrepresented their product or entry in this competition.
All entry forms are property of the RCC. Applicants can make or print a copy of their application form after it has been submitted.
RCC Secretariat shall use the data listed in this form in line with the Law on Data Protection of Bosnia and Hercegovina and internal rules and regulations. All information is considered confidential and shall be used only for the purposes of this activity.
In case you need further information, please write to ButterflyInnovationAward@rcc.int.

Former Secretary Generals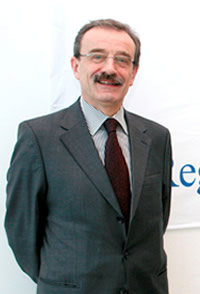 Hido Biscevic
2008-2012
---
Hido Biščević served as the first Secretary General of the Regional Cooperation Council since 1 January 2008 until 31 December 2012, following the appointment by the South-East European Cooperation Process (SEECP) Foreign Ministers in Zagreb on 10 May 2007. He was reappointed to the post on 22 June 2010 at the Istanbul meeting of the SEECP Foreign Ministers.
A Croatian diplomat, Mr Biščević previously served as the State Secretary for Political Affairs of the Ministry of Foreign Affairs and European Integration of Croatia (2003-2007), Ambassador to the Russian Federation (1997-2002), Assistant Minister for Foreign Affairs (1995-1997), Ambassador to the Republic of Turkey, accredited to the Republic of Kazakhstan and the Republic of Uzbekistan (1993-1995), Ambassador and Adviser to the Foreign Minister (1992), and Head of Department for Asian and Arab Countries (1992).
Before joining the diplomatic service, Mr Biščević was the Editor-in-Chief of the Vjesnik daily (1990-1992) and Foreign Affairs Editor at the same newspaper (1985-1989).
As the SEECP Coordinator during the Croatian Chairmanship-in-Office in 2006/2007, Mr Biščević actively participated in bilateral and multilateral forums in South East Europe and intensively cooperated with the Stability Pact for South Eastern Europe.
He took an active part in international conferences on the Bosnia and Herzegovina Peace Accord in 1994/95.
Mr Biščević served as foreign affairs correspondent, columnist, journalist and diplomat with assignments and wide experience in European affairs, South East European issues and relations, Euro-Asian relations, international security and Euro-Atlantic cooperation. As a journalist, observer, envoy and diplomat, he participated in numerous international conferences and events.
Mr Biščević is author or co-author of several books, including, EU for YOU - Functioning of the EU (Croatian Edition 2006, with Wolfgang Böhm and Otmar Lahodynsky), Strategy of Chaos, on the roots of dissolution of the former Yugoslavia (1988), In the Name of Allah, on the Iranian Islamic revolution (1982), Blood On the Water, on the Iraq-Iran war (1988), Time of Decision - A Palestinian Issue (1989), as well as of numerous articles and political essays on international security and cooperation. He is also author of the book Postcards from Anxiety, a collection of essays and memorabilia from his diplomatic career and meetings with world leaders.
Mr Biščević graduated in International Politics and Journalism at the Faculty of Political Science in Zagreb, Croatia. He is fluent in English and Russian. Mr Biščević was born on 18 September 1951, in Sarajevo, Bosnia and Herzegovina. He has two daughters.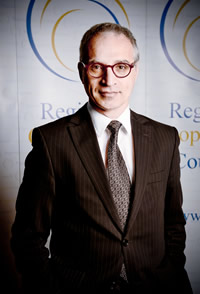 Goran Svilanovic
2013-2018
---
Goran Svilanović served as the second Secretary General of the Regional Cooperation Council from 1 January 2013 until 31 December 2018, following the appointment by the South-East European Cooperation Process (SEECP) Foreign Ministers in Belgrade on 14 June 2012.
A Serbian diplomat and politician, he previously served as Co-ordinator of the OSCE Economic and Environmental Activities (2008-2012). In November 2004, he became Chairman of Working Table I (democratization and human rights) of the Stability Pact for South Eastern Europe, where he served until the end of 2007. He was member of the Senior Review Group of the Stability Pact, which proposed the transformation of the Stability Pact into the Regional Co-operation Council.
From 2000 to 2004, Mr Svilanović was Minister of Foreign Affairs of the Federal Republic of Yugoslavia, which was renamed to Serbia and Montenegro in 2003. Between 2000 and 2007, he was a Member of Parliament. He was President of the Civic Alliance of Serbia political party (1999-2004).
With Ph.D. from the Union University in Belgrade, Masters and undergraduate law degrees from the University of Belgrade, Mr Svilanovic has also studied at the Institute for Human Rights in Strasbourg, France, the University of Saarland in Germany, and the European University Center for Peace Studies in Staadtschlaining, Austria.
Mr Svilanovic has worked with a number of organizations and committees, such as the Centre for Antiwar Action (1995-1999), the International Commission on the Balkans (2004-2006) and the Belgrade Centre for Human Rights (2007-2008). Since 2008, Mr Svilanovic has been Assistant Professor of Law at Union University in Belgrade.
Goran Svilanović speaks Serbian and English. He was born on 22 October 1963. He is married and has two children.