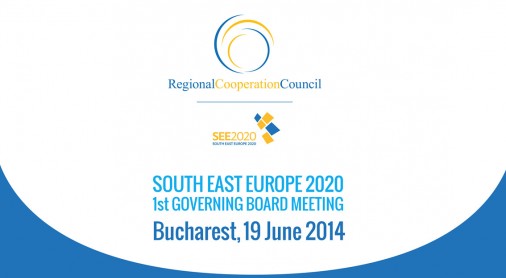 South East Europe 2020 Strategy First Governing Board Meeting
19 June 2014, Bucharest, Romania
The First meeting of the Governing Board of the Regional Cooperation Council (RCC)'s South East Europe (SEE) 2020 Strategy was held on 19 June 2014, in Bucharest, Romania. The first SEE 2020 Baseline Report: Towards Regional Growth, as well as the SEE 2020 Scoreboard (Strategy's monitoring indicators), has been presented at the meeting.
It marked the progress achieved in the implementation of the Strategy and issue policy guidance to all participants in its implementation.
The Governing Board meeting was held back to back with the RCC Annual meeting, and it has been organized by the RCC Secretariat.