Personal Angle Ivana Todorovska: It's very hard to become a scientist, but I know I won't stop trying
19 Mar 2020

Personal Angles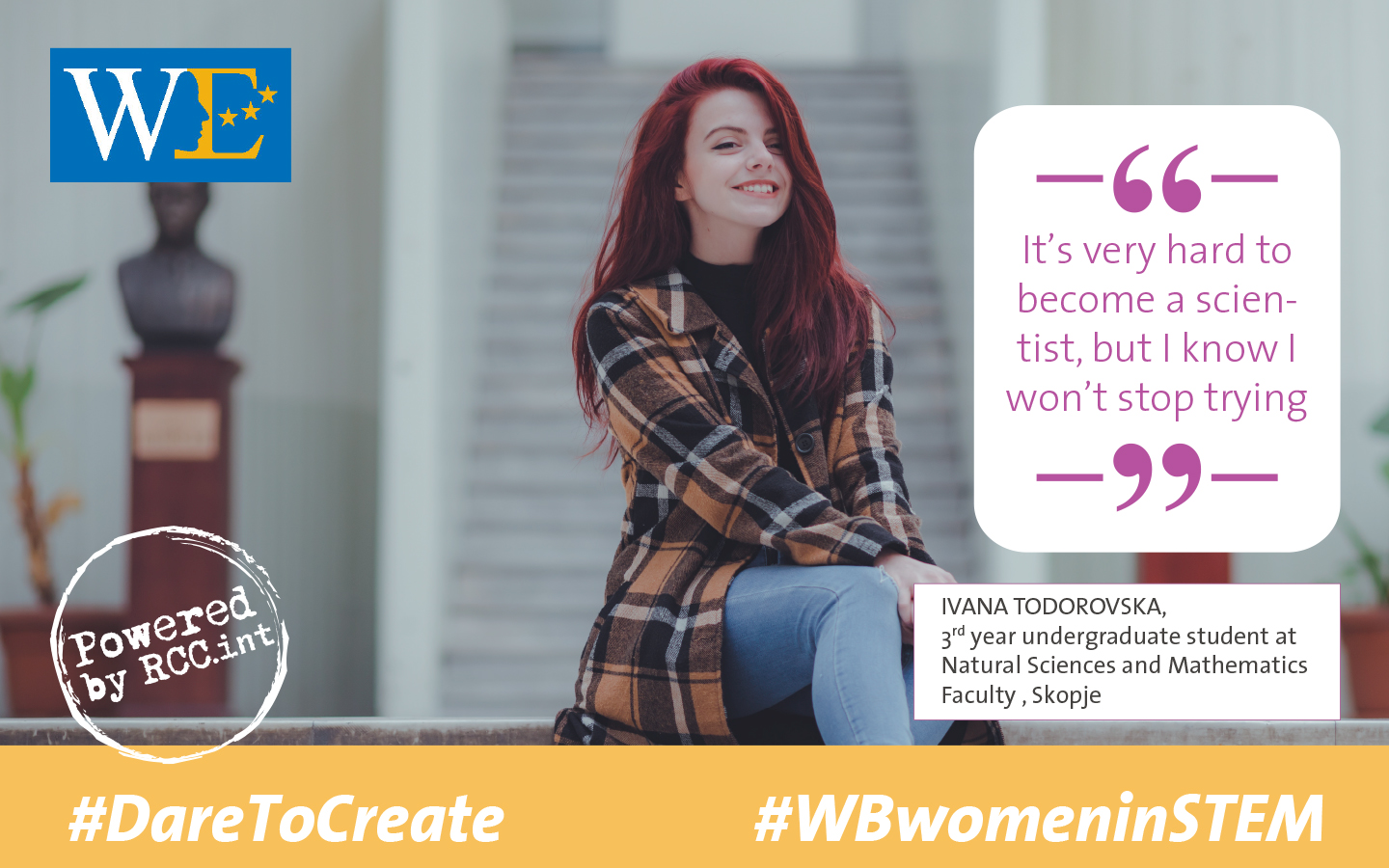 My name is Ivana Todorovska and I'm studying Analytical Biochemistry at the Faculty of Natural Sciences and Mathematics, SS. Cyril and Methodius University in Skopje, Republic of North Macedonia.
I'm a third year undergraduate student, and as I'm soon to complete my Bachelor's degree programme, more and more do I realize that no matter how much knowledge I gain, it's never really enough. Therefore, my main goal in the future is to continue studying so I can expand my knowledge and one day use it for greater good. It's very hard to become a scientist, but I know that I won't stop trying. I really hope that at the end of my career I'll be happy with my results.
My message to young people, girls especially is: If you really want something, nobody can take it from you. Don't give up, there is always a way!
Ivana Todorovska, Skopje
---

This Project is funded by the European Union