Press Releases
Regional Cooperation Council wins award for extraordinary contribution to humanism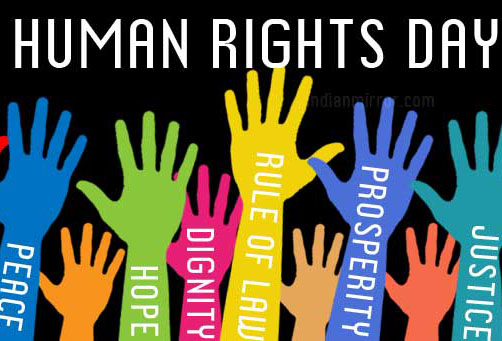 SARAJEVO – The International Peace Centre Sarajevo (IPC) assigned its traditional Sloboda (Freedom) award to the Regional Cooperation Council (RCC) for an extraordinary contribution to humanism, fight for human rights and freedom in Bosnia and Herzegovina, Europe and the world.
The RCC has been honoured on the occasion of the International Human Rights Day, marked today. The IPC has traditionally assigned the award to deserving individuals and groups for the past 18 years.
"I am pleased that the IPC has recognized the persistent work the RCC and its staff are investing in bringing the people in South East Europe closer together, through dialogue, good neighbourly relations, in an atmosphere of tolerance and cooperation", said Hido Biscevic, RCC Secretary General.
"This is a great motivation, and an obligation, for the future. I assure you that the RCC staff will keep doing their best to be worthy of the recognition bestowed upon them."
Speaking about reasons for honouring the RCC, President of the IPC Sarajevo, Ibrahim Spahić, said the award was earned due to the organization's "outstanding role in developing euro-regional cooperation in South East Europe, creating stable and safe atmosphere for initiating economic and social development, and instigating European and Euro-Atlantic integration of the region to the benefit of its people and peace in this part of Europe".
The award will be presented at a special ceremony during the opening of the 29th international festival Sarajevo Winter 2013, on 7 February 2013.
Besides the Regional Cooperation Council, other Sloboda award winners for 2012 are: Irina Bokova, Director General of the United Nations Educational, Scientific and Cultural Organization (UNESCO); Thorbjørn Jagland, Secretary General of the Council of Europe; Kurt Bergmann, initiator of the humanitarian project 'Neighbour in Trouble' from Austria; Nermina Kurspahić, Editor-in-Chief of the Odjek magazine; the United States Agency for International Development (USAID); the Association Alumni of the Centre for Interdisciplinary Postgraduate Studies (ACIPS) from BiH; the Peace Building Network in BiH; the Mak Dizdar Foundation; and the Mozaik Foundation.
Previous laureates include Croatian President, Ivo Josipovic; politician, activist and Nobel Peace Prize winner from Myanmar, Aung San Suu Kyi; and British writer and author of Harry Potter books, Joanne Kathleen Rowling.
More news