Press Releases
Integration of e-infrastructures in South East Europe to be discussed in Sarajevo, with Bosnia and Herzegovina government and RCC support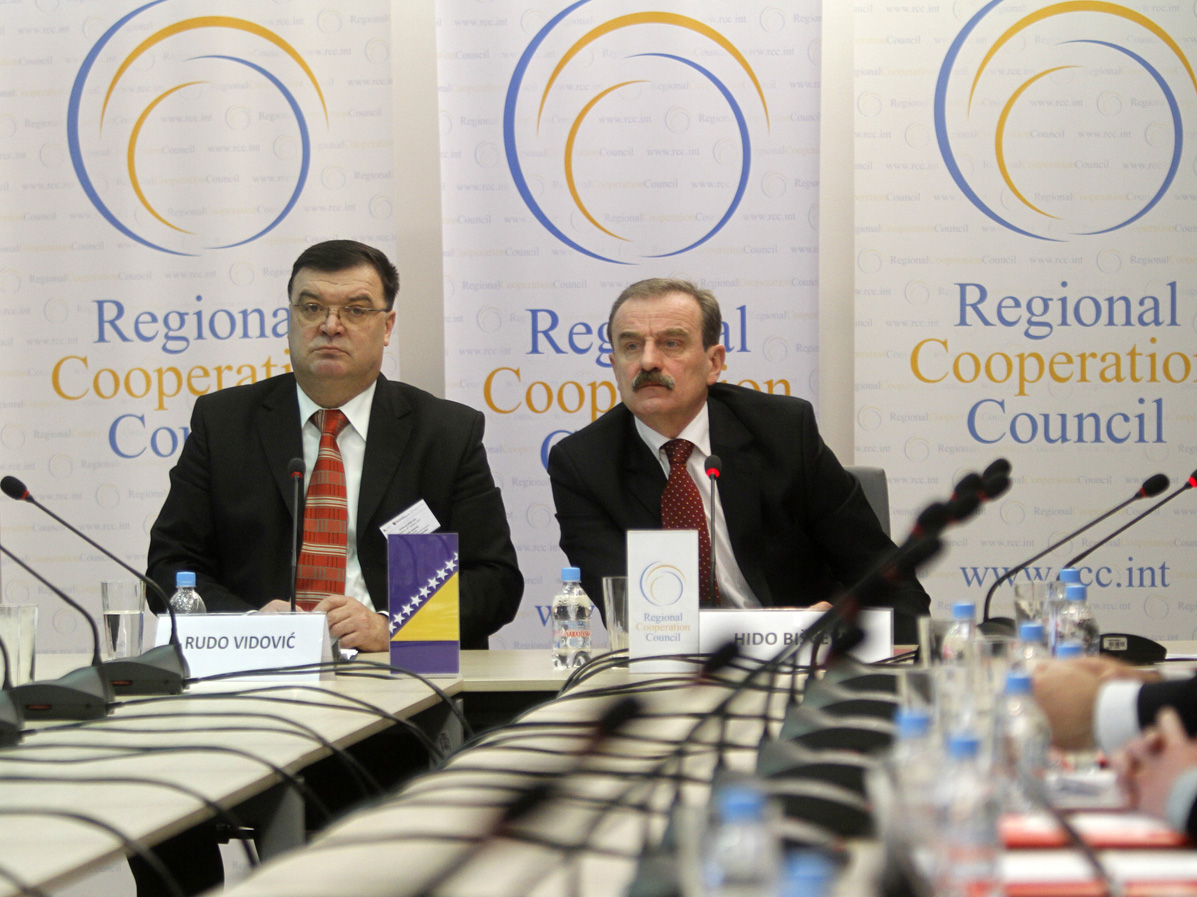 SARAJEVO – The sixth meeting of the South East European Research Area for e-Infrastructures (SEERA-EI), organized by the Ministry of Communication and Transport of Bosnia and Herzegovina and hosted by the Regional Cooperation Council (RCC) Secretariat, will commence in Sarajevo tomorrow.
This three-day event will present programmes and strategies related to e-Infrastructure in South East Europe (SEE), which have considerable social impact in the areas such as education and health.
e-Infrastructure relates to the research environment in which all researchers, wherever they are, share access to different types of scientific facilities, including data, instruments, computing and communications.
Participants from ten SEE countries will review and evaluate programme progress, present and assess developments in building a platform for long-term sustainable cooperation in the region, and in designing and implementing concrete short-term and long-term guidelines, best practices and actions at the regional level on e-Infrastructure.
The event will be opened by Rudo Vidovic, Minister of Communications and Transport of Bosnia and Herzegovina, and Hido Biscevic, RCC Secretary General.
The meeting brings together representatives of national authorities and partners from Albania, Bosnia and Herzegovina, Bulgaria, Greece, Moldova, Montenegro, Romania, Serbia, The Former Yugoslav Republic of Macedonia and Turkey, who implement e-Infrastructure strategies and operate the programmes in their respective countries.
Journalists are invited to attend the opening of the meeting on Wednesday, 26 January 2011, at 9.30 a.m., at the premises of the RCC Secretariat, Trg BiH 1/V, 71000 Sarajevo, Bosnia and Herzegovina.
More news