Press Releases
RCC to host first meeting on implementation of regional strategy on justice and home affairs in South East Europe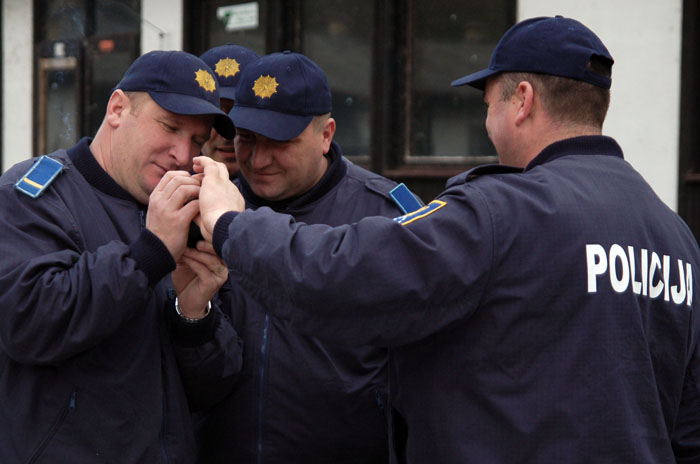 SARAJEVO – The first meeting of the Steering Group on Regional Strategy on Justice and Home Affairs, designed to facilitate the Strategy implementation, will open in Sarajevo tomorrow, under the auspices of the Regional Cooperation Council (RCC) Secretariat.
The meeting, which will be opened by Deputy RCC Secretary General, Jelica Minic, is to discuss implementation of the South East European (SEE) Regional Strategic Document 2011-2013 on Justice and Home Affairs and its Action Plan, endorsed by the South-East European Cooperation Process (SEECP) ministers of justice and home affairs in March 2011.
It will review, update and consolidate regional strategic choices, challenges and priorities; and establish a monitoring and evaluation mechanism to assess the level of regional cooperation within justice and home affairs area.
This three-day event will also accommodate a joint RCC-European Commission working group meeting on international cooperation in criminal justice and law enforcement cooperation in the fight against trans-border organised crime, within the Multi-Beneficiary Instrument for Pre-accession Assistance (IPA) Programme.
The meeting will gather representatives of the SEECP participating states, at the level of heads of the international cooperation structures within the ministries of justice and interior, public prosecutors' offices, high judicial councils or courts of justice. Other participants will include representatives of South East European regional organizations, EU, UN, Council of Europe, Organisation for Economic Co-operation and Development, Organization for Security and Co-operation in Europe, International Organization for Migration, International Centre for Migration Policy Development, national and international experts, NGOs and professional associations.
Journalists are invited to the opening of the conference, on Thursday, 7 July 2011, at 9.30 a.m., at Hotel Austria's conference room, Banjska bb (Ilidza), 71000 Sarajevo, Bosnia and Herzegovina.
More news