Press Releases
Head of LSE institute to speak about perceptions of crisis-struck Europe, sign agreement with RCC, in Sarajevo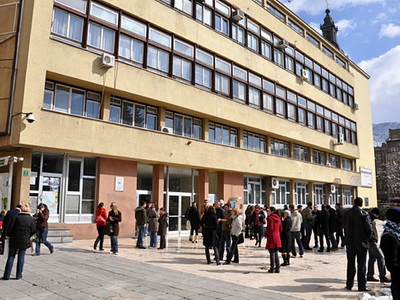 SARAJEVO – The impact of the current euro-zone crisis on perceptions of 'Europe' will be the topic of a lecture by Professor Kevin Featherstone, Head of the European Institute at the London School of Economics and Political Science (LSE), to be held at the Sarajevo School of Economics and Business (EFSA), tomorrow.
The lecture Images, meanings, and legitimation: Is the European story changing? is co-organized by the Regional Cooperation Council (RCC) Secretariat, the EFSA and the LSE's Research Unit on South East Europe (LSEE).
Welcoming remarks will be delivered by Hido Biscevic, RCC Secretary General, and Prof. Dr. Veljko Trivun, Dean of EFSA.
Prof. Featherstone will analyse to what extent the current crisis is changing the European story, as the idea of European integration was born as a solution to the problems of conflict, re-building, and economic modernisation.
The event will gather representatives of government institutions, public officials, business and diplomatic community, academia, civil society, etc., and be open for discussion.
Prior to the lecture, Secretary General Biscevic and Prof. Featherstone will sign a Memorandum of Understanding on cooperation in the field of social cohesion between the RCC Secretariat and the LSE Research Unit on South East Europe.
The agreement will enhance cooperation, ensure structured knowledge sharing and strengthen visibility of social cohesion issues with key regional stakeholders.
Journalists are invited to the lecture on Friday, 9 December 2011, at 10.30 a.m., at the Zvecevo hall of the School of Economics and Business, University of Sarajevo, Trg oslobođenja–Alija Izetbegović 1, 71000 Sarajevo, Bosnia and Herzegovina.
More news