Press Releases
RCC Secretary General welcomes signing of Stabilization and Association Agreement between EU, Bosnia and Herzegovina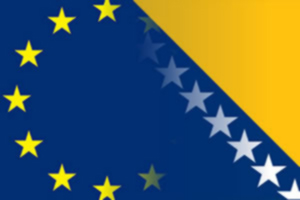 SARAJEVO – The Secretary General of the Regional Cooperation Council (RCC), Hido Biscevic, welcomed the signing of the Stabilization and Association Agreement (SAA) between the European Union and Bosnia and Herzegovina in Luxembourg yesterday.
"This is a big step for Bosnia and Herzegovina (BiH) and for the region as a whole, as it increases the European integration potential of BiH and completes the circle of establishing institutional links between the countries of the region and the EU", said Biscevic.
"I congratulate the people and the leaders of Bosnia and Herzegovina on this important success. I am confident that it will open new social, political and development perspectives for BiH and lead to improving the lives of its citizens."
"The SAA will also strengthen the country's position in the region, its commitment to regional cooperation, and the stability of the entire South Eastern Europe."
More news