Press Releases
Preservation of cultural heritage in South East Europe in focus of Skopje meeting, held under RCC auspices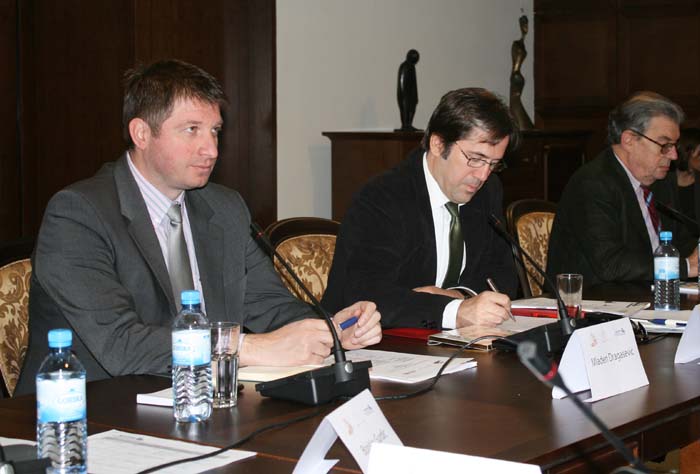 SARAJEVO/SKOPJE – Funds for rehabilitating South East European cultural heritage, including a 2.8 million euro worth project, will be presented at a meeting of the Regional Cooperation Council's Task Force on Culture and Society, which began in Skopje today.
"The 2.8 million Euros will be used for concrete works in restoring two or three cultural heritage sites in South East Europe, taking into account maturity, visibility and impact of those projects", said Wenceslas de Lobkowicz, Advisor for Cultural Heritage in the European Commission's Directorate General for Enlargement, while opening the meeting.
"The European Commission is expected to confirm this approach by the end of 2012."
Borče Nikolovski, Chair of the Task Force, explained that the final selection of the projects will be made by the Commission, upon the recommendation of the RCC Task Force, while the projects will be implemented through EU Delegations in the respective countries.
"The selection process for the projects to be funded will be completed by April 2013, with the contracts for dedicated works signed within a year and implemented in the following three years."
The fourth meeting of the RCC Task Force on Culture and Society (TFCS) will also adopt the Interim Narrative Report on the activities of the Task Force and its Secretariat since the last meeting in June 2012. The TFCS will review the implementation progress of the half a million euro grant to the RCC TFCS, as the project is half way through now. The participants will also review South East European Heritage Assessment Reports, as well as the progress in establishing National Task Forces and developing business planning and fundraising methodologies.
Mladen Dragašević, Head of the Building Human Capital Unit of the Regional Cooperation Council (RCC) Secretariat, underlined the joint interest of all involved parties to preserve South East European cultural heritage through united efforts.
"The RCC Secretariat and its TFCS are fully engaged in this respect, as such cooperation contributes also to mutual openness, shared values and reconciliation. It allows the region to make its voice heard in a broader European context."
The meeting, organized by the RCC TFCS Secretariat, has gathered high-level officials from RCC members in South East Europe, representatives of the RCC Secretariat, and the European Commission.
More news