Press Releases
Museums network in South East Europe established at RCC-organized ministerial conference in Skopje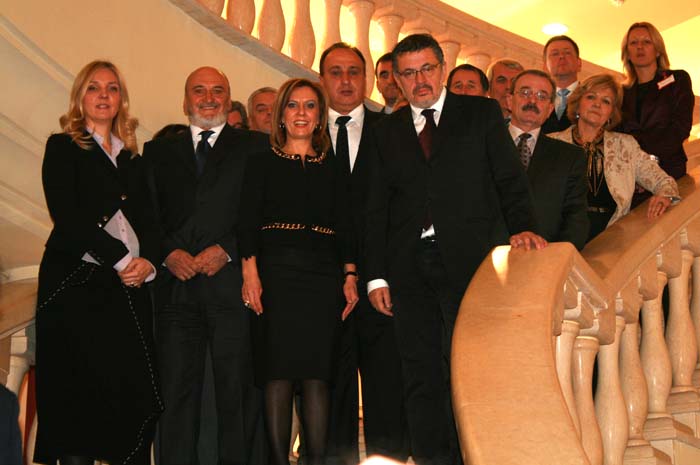 SARAJEVO/SKOPJE – South East European Museums Network, which will enhance cross-border cooperation between these cultural institutions, was established at a ministerial conference held in Skopje today.
The ministers of culture adopted a joint statement, enabling the Network to foster cooperation among national museums in South East Europe, and to develop projects at regional and international levels.
The event was co-organized by the Ministry of Culture of The Former Yugoslav Republic of Macedonia, as the current Chair-in-Office of the South-East European Cooperation Process (SEECP), the Regional Cooperation Council (RCC) Secretariat, and the RCC Task Force on Culture and Society.
Opening the event, Elizabeta Kančeska-Milevska, the Minister of Culture of The Former Yugoslav Republic of Macedonia, said that this event clearly highlights affirmation and respect for different cultural expressions in all forms, management of cultural heritage, and strengthening of cultural tourism.
"We are actively concentrating our efforts on the promotion of principle of understanding and good neighbouring relations between SEE countries along with the networking of their institutions and entities in regional projects in different areas."
The current status of the region's national museums, as guardians of culture and heritage, models of their management and existing partnerships were also discussed at the meeting.
The RCC Secretary General, Hido Biščević, emphasized that museums were best positioned to explain the present and portray the future by means of presenting specific objects and stories inherited from the past.
"At the same time, as the museums in the region also suffer cutbacks from governmental and social changes, they should form alliances and develop cross-border cooperation and programmes. Preserving and further improving multi-cultural harmony and inter-religious relations are of a particular importance for the entire region, especially the Western Balkans."
The conference gathered ministers of culture from South East Europe, directors of national museums, as well as representative of the European Commission, the RCC Task Force on Culture and Society, the United Nations Educational, Scientific and Cultural Organization (UNESCO), and International Council of Museums (ICOM).
Cooperation in the field of cultural heritage in South East Europe has been placed high on the agenda of the RCC Strategy and Work Programme 2011-2013; therefore, the organization will continue assisting relevant national institutions, among which museums play a special role, in developing closer links and concrete forms of regional cooperation.
More news