Press Releases
President of Montenegro Filip Vujanović meets with RCC Secretary General Goran Svilanović in Sarajevo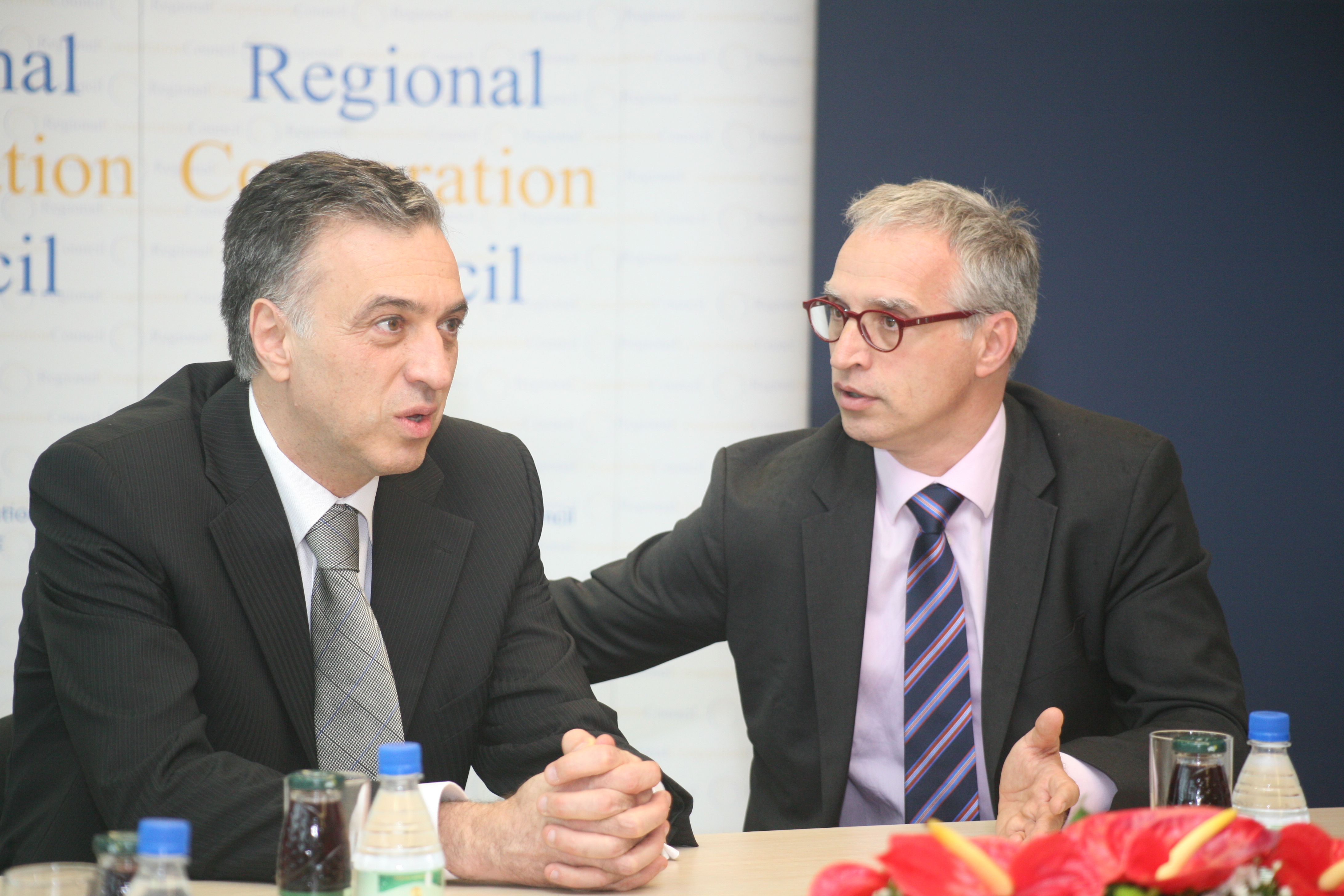 SARAJEVO – Goran Svilanović, Regional Cooperation Council (RCC)'s Secretary General, met with Filip Vujanović, President of Montenegro, at the organisation's Secretariat in Sarajevo today.
During the meeting Svilanović stressed importance of strong support of the region's officials to regional cooperation, underlining their commitment and devotion to implementation of the RCC's South East Europe (SEE) 2020 Strategy.
"Full and efficient implementation of the SEE 2020 Strategy is in the interest of every citizen in the region, since it aims to mitigate the effects of the economic and social crisis, ultimately improving the lives of us all. The support that the RCC, as initiator of this endeavour and a key promoter of regional prosperity, is continuously getting from the regional leaders like President Vujanović is proving that we are going in the right direction and we shall continue in reaching Strategy's ultimate goal, to create 1 million jobs by 2020."
President Vujanović reiterated that the good relations of the countries in the region based on mutual trust and cooperation are key precondition of the EU integration processes.
"Montenegro has already proved itself as a leader in establishment of good neighbourly relations. They are essential for economic recovery of the region as a whole and each individual country. Individually, our markets are small and fragmented and we can make a difference and address challenges of modern times only if we join forces. "
Vujanović is in a two-day visit to the capital of Bosnia and Herzegovina, taking part in the 5th International Investment Conference Business Forum being held on 14-15 May 2014. On margins of the conference the President is having series of bilateral meetings.
More news