Press Releases
Germany continues to support RCC's activities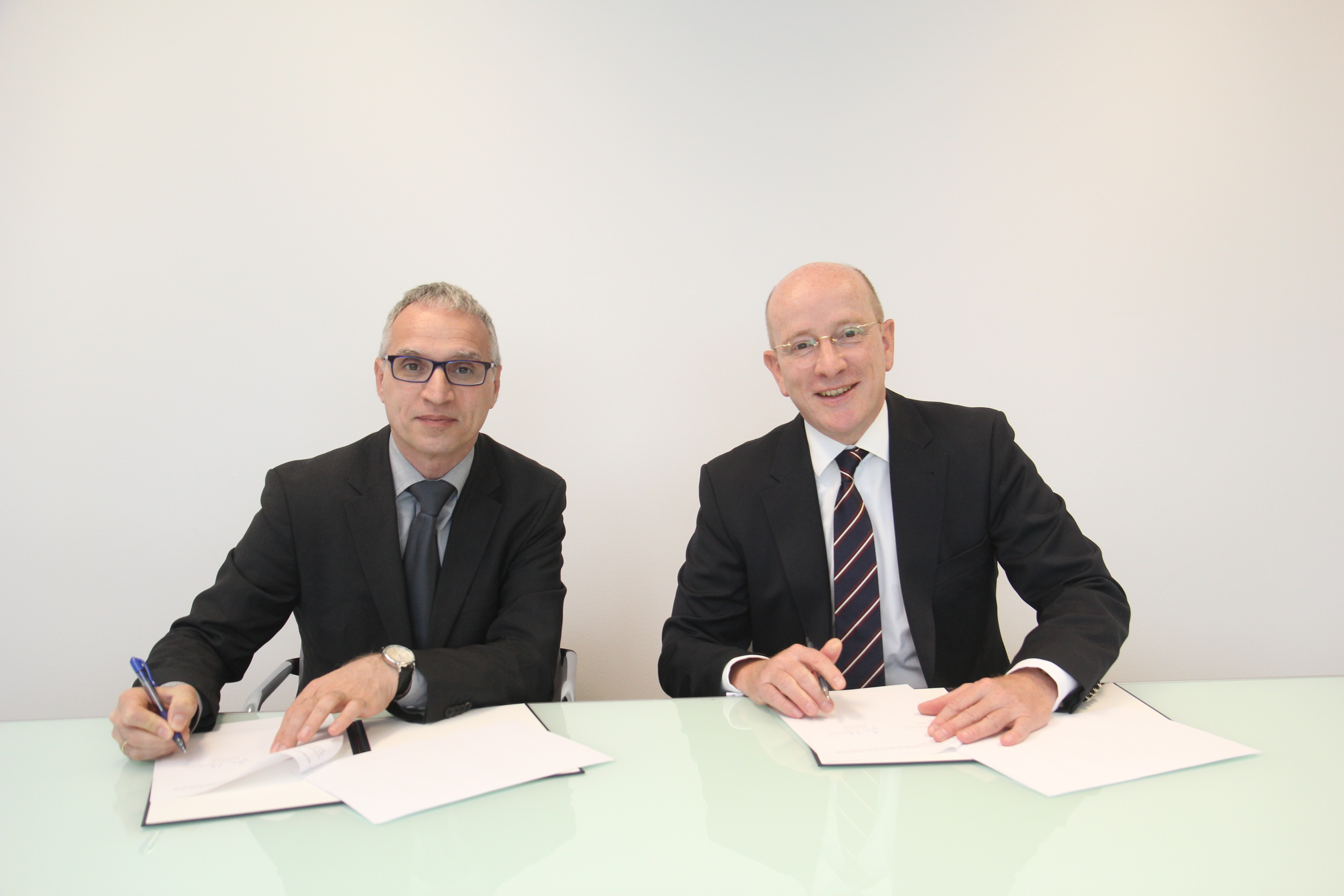 Sarajevo - Goran Svilanovic, Secretary General of the Regional Cooperation Council Secretariat (RCC) and H.E. Dr Christian Hellbach, German Ambassador to Bosnia and Herzegovina, signed an agreement with which the Federal Republic of Germany continues its support of the RCC.
This is the seventh consecutive year that the FR Germany is backing RCC's activities with a 50.000 Euro grant to be used for communication and public awareness activities, especially awareness raising about the implementation of RCC's core activity, the South East Europe 2020 Strategy (SEE 2020).
"The Regional Cooperation Council highly appreciates not only the financial aspect of the signed agreement but also the continuous support of Germany and their recognition of our efforts. The main aim of SEE 2020 is to improve the quality of life of all our citizens", said Mr.Svilanovic at today's signing ceremony.
The German Ambassador, Mr. Hellbach, said that the RCC "plays a crucial role as the hub for regional cooperation in Southeast Europe and is invaluable in the region's efforts to move along the path of EU accession".
More news