Press Releases
RCC: Sarajevo to host Regional Cooperation Day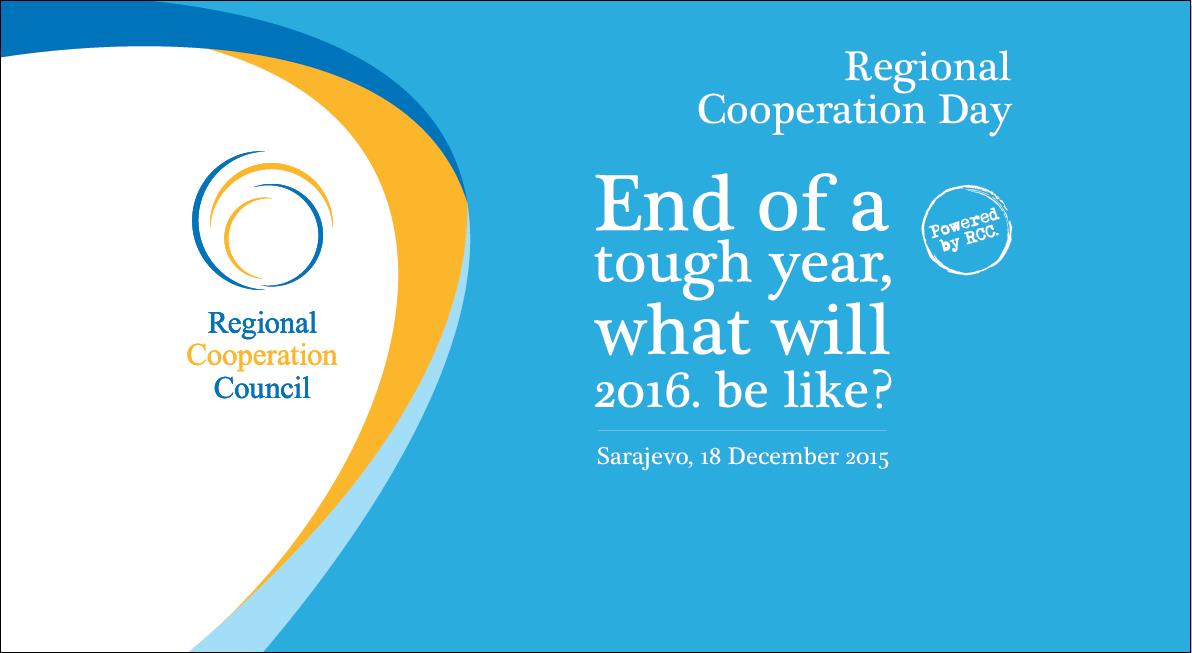 Sarajevo - Regional Cooperation Council (RCC) is organising a gathering of representatives of civil society and media from the South East Europe region to mark the Regional Cooperation Day.
The conference titled "End of a tough year, what will 2016 be like?" will be held on Friday, 18 December, starting at 09:00 a.m., at Gazi Husrev Bey's Library, Gazi Husrev-begova No. 46, Sarajevo.
During 2015 economies of South East Europe faced different challenges including economic stagnation, refugee/migrant crisis, and potential terrorist threats that certainly presented additional obstacles on the path towards the EU integration of our region.
Therefore, the RCC is organising a conference for representatives of civil society that will focus on the latest European Commission progress reports and the impact of migrant and refugee crisis on our region.
A workshop with regional media representatives who will discuss the ways of reporting and creating new opportunities for better regional media cooperation will be also held as part of the Regional Cooperation Day.
More news