Press Releases
RCC call for proposals - 300.000 EUR for projects supporting implementation of the SEE 2020 Strategy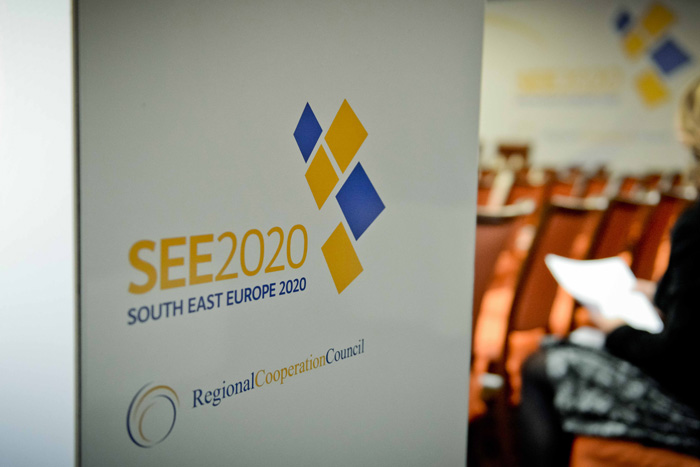 Sarajevo - The Regional Cooperation Council Secretariat (RCC) is seeking proposals for the implementation of the South East Europe 2020 (SEE 2020) Strategy with financial assistance from the RCC Small Grants Instrument for 2016. The total amount for these grants is 300.000 EUR.
The Small Grants Programme focuses on three thematic areas: 1) Promotion and dissemination of results achieved under SEE 2020 Strategy through awareness raising in six Western Balkan economies; 2) Supporting the direct implementation of SEE 2020 objectives; and 3) Support engagement of civil society organizations in monitoring and implementation of SEE 2020 Strategy, all deriving from RCC's Strategy and Work programme 2014–2016 and SEE 2020 Strategy.
This Call for proposals is a "restricted" one, where in the first instance applicants submit their Concept Notes accompanied with the Declaration and the registration related documentation for eligibility by 16th of May 2016. The selected applicants will then be invited to submit a Full Application Form by 20 June 2016.
Full details on the eligibility and conditions for applying for RCC's Small Grants Programme can be found on
http://rcc.int/grants
. More information on the Call for Proposals is accompanied with all the relevant documents and can be found on our webpage under the heading: 2nd Call for proposals for the implementation of the RCC's Grant Work Programme: "Support of the promotion and enhancement of the SEE 2020 Strategy" (Ref.no.CfP02/2016).
More news