Press Releases
Ten scholarships for a better future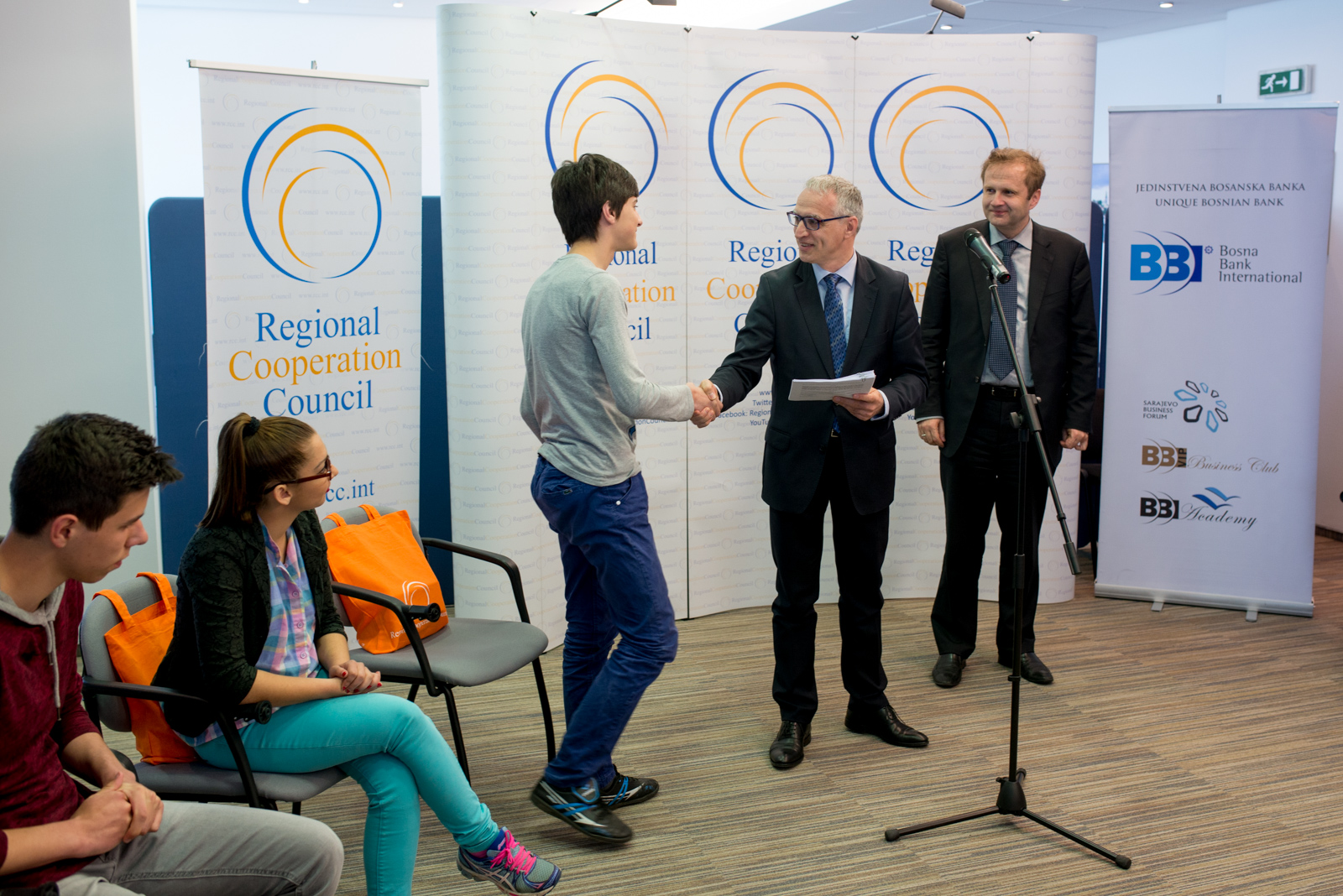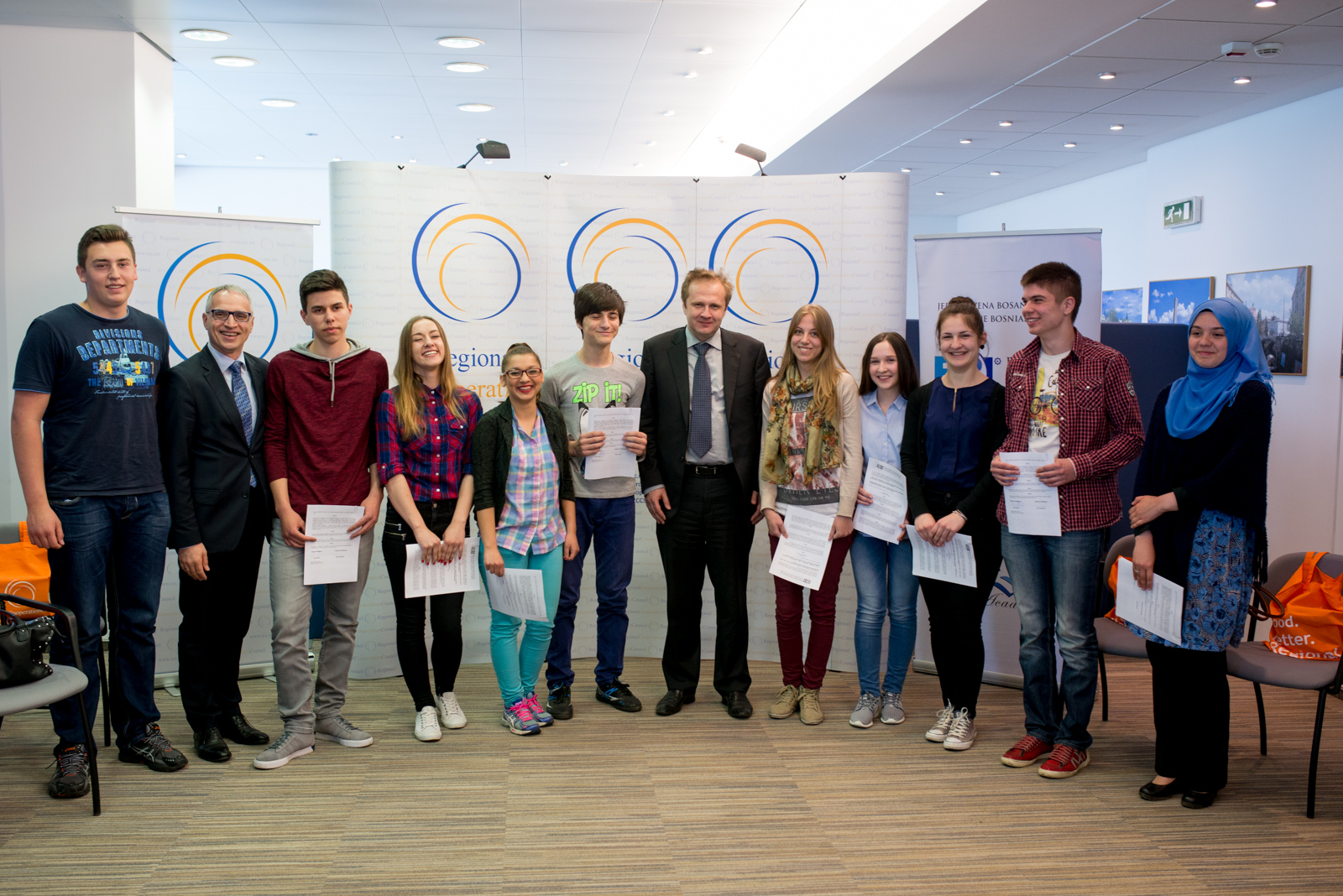 Sarajevo – Ten pupils and students from Srebrenica and Bratunac received today certificates for scholarships awarded by the Regional Cooperation Council (RCC) in partnership with the BBI bank. Congratulating the pupils and the students, RCC Secretary General, Goran Svilanovic, wished them lots of success in their studies and expressed his hope that once they finish their studies, they will contribute to building up their country.
BBI BankDirector Amer Bukvic remembered that he was himself once the recipient of a scholarship which enabled him to complete his education and find a much better place in the society and economy, adding that he hopes these scholarships will mean the same to today's pupils and students. The scholarships, given for the first time this year, are awarded by the RCC to secondary school pupils and full-time students with a permanent residence in Srebrenica and Bratunac municipalities.
The purpose of this joint initiative by the RCC and BBI bank is to inspire investments in education and training of people the young generation in particular. Thanking the RCC and the BBI bank, Ana Stanojevic, a fourth year Medical student and Mensur Velic, who is attending the pharmaceutical high school both said that the scholarships will help open up the door to a better future via education. The other recipients of the scholarships are Resid Hadzibulic, Seval Ibrahimovic, Almedina Ibrahimovic, Amina Osmanovic, Amina Ibisevic, Esmeralda Cakanovic, Goran Stojanovic and Tijana Pejic.
More news