Press Releases
SEE 2020 Strategy implementation shows a mixed bag of results in the past year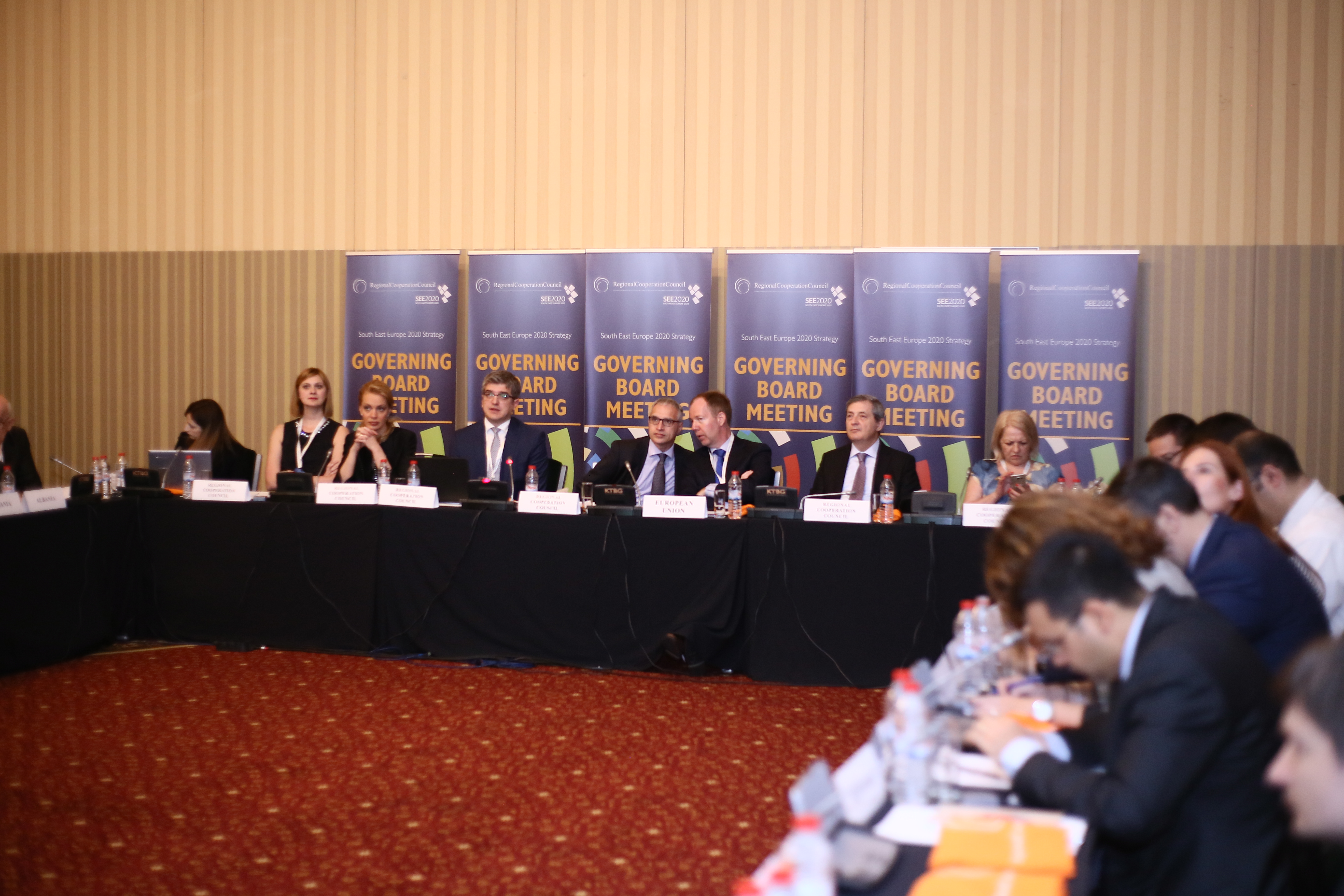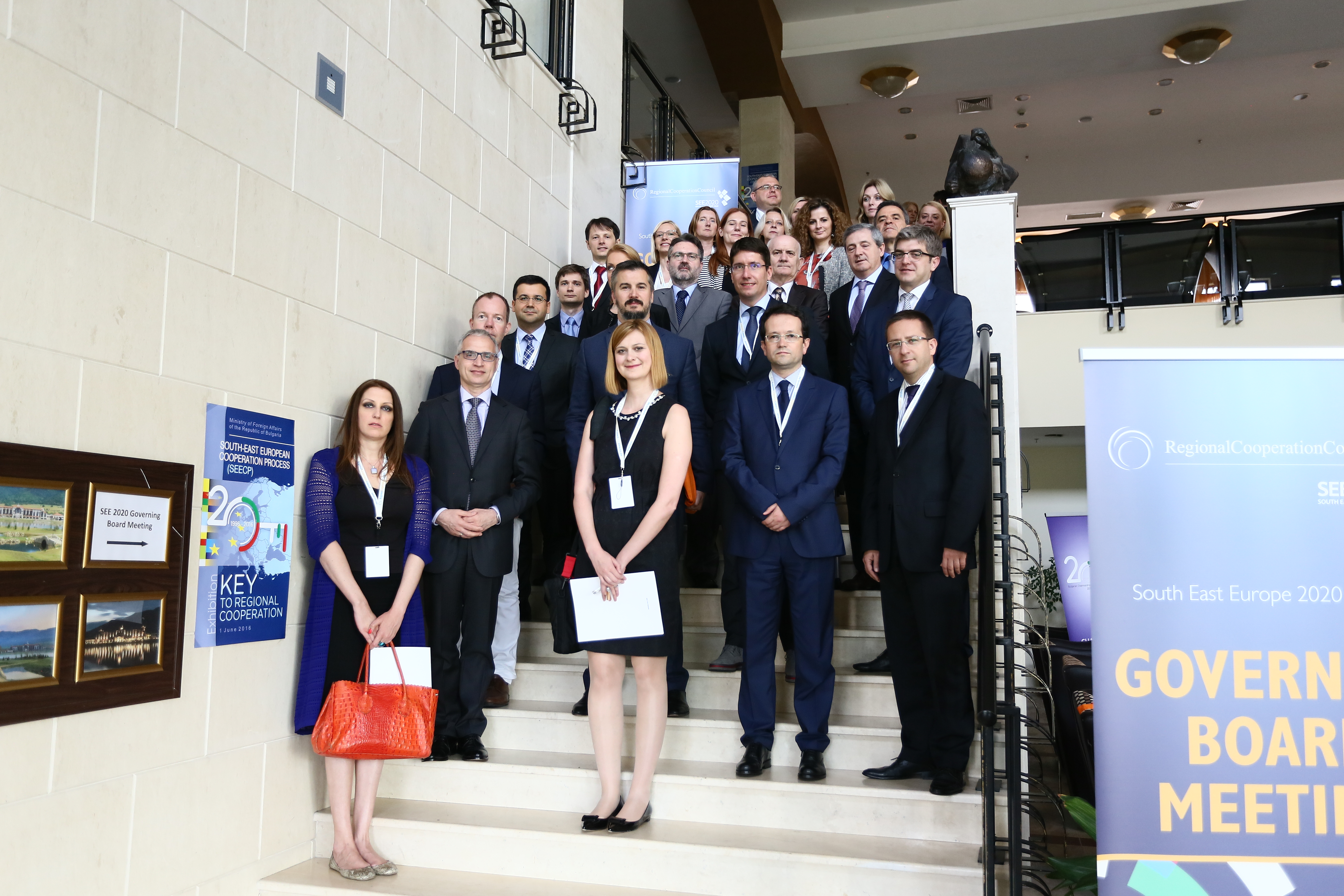 Pravets – The Governing Board of the Regional Cooperation Council's (RCC) South East Europe 2020 (SEE 2020) Strategy heard the Annual Report on the Strategy's implementation (ARI) at its third meeting held in Pravets (Bulgaria) today.
In the past year, the RCC has focused on integrating the lessons learned into key building blocks for the upcoming Strategy and Work Programme for 2017-2019 (SWP 17-19). It focuses on an exchange of regional practices, emphasizing the areas in which RCC -supported activities can generate tangible and durable impact. Primarily by supporting intergovernmental negotiation processes resulting in multilateral legal instruments for the three flagship areas: skills and mobility, connectivity, and competitiveness.
Opening the meeting, RCC Secretary General, Goran Svilanovic, said that the region has completed this annual cycle with mixed results, ranging from exceeding the goals in some areas such as balancing trade to half-way reached targets in other fields like attracting direct foreign investment and enhancing the educational profile of the labour force.
Svilanovic also pointed out to the areas where the results are less than satisfactory. "Progress, when it comes to growth, convergence with the EU, trade expansion and employment, as the key underlying targets of the Strategy, has been mediocre."
Speaking on behalf of the European Commission, Kjartan Bjornsson (Deputy Head of Unit for Western Balkans Regional Cooperation and Programmes of the Directorate-General for Neighbourhood and Enlargement Negotiations), praised the efforts of the RCC and emphasized that the acceptance of the Western Balkans by the EU will not be achieved unless and until EU member states realise "that this is also a region of opportunities, a region which has potential, not just as a bag of liabilities". Structural reforms are crucial on the way forward, said Bjornsson, "but it is not enough to identify them, we need implementation as well".
The SEE 2020 is a joint strategy for the economic development of 7 economies in SEE (Albania, Bosnia and Herzegovina, Croatia, Kosovo*, Montenegro, Serbia and The Former Yugoslav Republic of Macedonia). It has focused the work of the RCC and regional cooperation in SEE as a whole towards strengthening economic growth and supporting and streamlining the EU integration process of the EU aspirants from the region. The Strategy was agreed upon in 2013 by the regional governments with the support of the RCC.

* This designation is without prejudice to positions on status, and is in line with UNSCR 1244/1999 and the ICJ Opinion on the Kosovo declaration of independence.
More news