Press Releases
RCC Secretariat announces winners of its Essay and Photo Contest 2008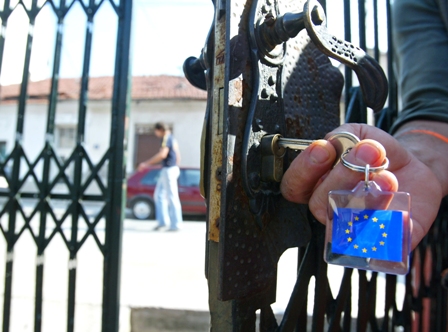 SARAJEVO – The Secretariat of the Regional Cooperation Council (RCC) announced today the winners of its Essay and Photo Contest 2008, which was open for submission of the works in September/October 2008.
The theme of the contest was Regional Cooperation in Southeast Europe (SEE). The works were to reflect the RCC mission of promoting mutual cooperation and European and Euro-Atlantic integration of SEE in order to inspire development in the region to the benefit of its people. They were to mirror readiness and ability of the SEE people to take responsibility for their future, and to create, through dialogue and cooperation, conditions for overall progress of the region and a climate of tolerance and encouragement.
Individuals as well as legal entities from Albania, Bosnia and Herzegovina, Bulgaria, Croatia, Greece, The Former Yugoslav Republic of Macedonia, the Republic of Moldova, Montenegro, Romania, Serbia, Turkey and UNMIK/Kosovo, regardless of age and profession, were eligible to take part in the contest.
The best works were selected by a panel of qualified professionals on the basis of creativity, originality, quality, and effectiveness in conveying the contest theme.
In this context, the panel decided to award Emre Kizilkaya, Turkey, for the best essay, and Iris Trashani, Albania (1st place), Maja Zlatevska, The Former Yugoslav Republic of Macedonia (2nd place), and Fatmir Trashani, Albania (3rd place), for the best photos.
The awarded works are displayed HERE.
The RCC Secretariat wishes to thank all the participants in the contest for submitting their works and the Federal Republic of Germany for the financial support to the Essay and Photo Contest 2008.
More news