Documents and Publications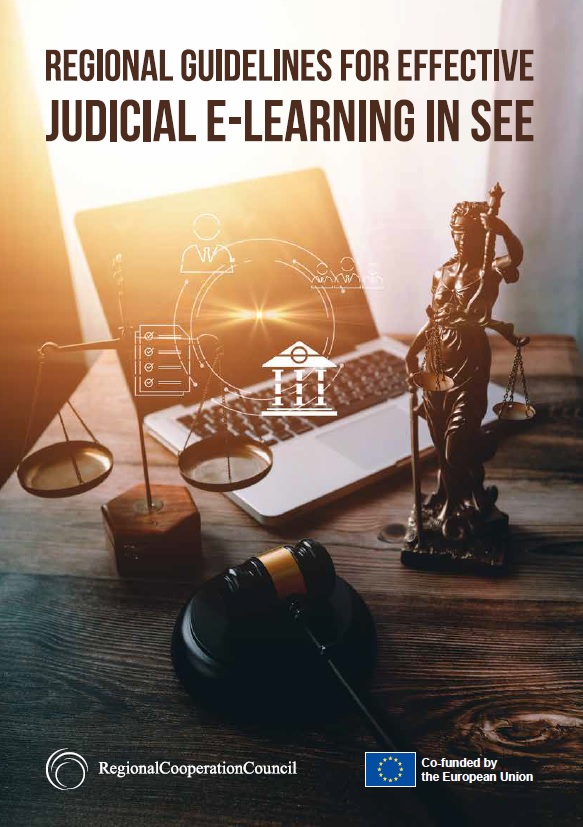 Regional guidelines for effective judicial E-learning in SEE
26 Jan 2022 | REPORT
The overarching goal of these guidelines is to provide specific and practical advice for administrators and teachers at JTIs in the SEE region regarding planning, designing, preparing and conducting online training. However, the goal of the strategy and guidelines for E-learning should therefore not be to promote online training in all cases but provide nuanced advice on the possibilities, advantages and obstacles to training via internet.

The guidelines are structured in three main parts, of which the first part connects the current survey to that undertaken in the E-learning report and presents a detailed analysis of the outcome of the current survey. The second part presents the best practices of institutional and legislative development at the European level, aiming to support the development of judicial training. Finally, the third part reviews the status of technical and pedagogical approaches to E-learning, and concludes with practical proposals how best to implement and apply E-learning methods in judicial training.

The regional guidelines on judicial E-learning has been prepared in the framework of the South East Europe Judicial Training Institutions (SEE JTI) Network, jointly financed by the Regional Cooperation Council and the German Federal Ministry for Economic Cooperation and Development (BMZ).

Download: EN
---