Documents and Publications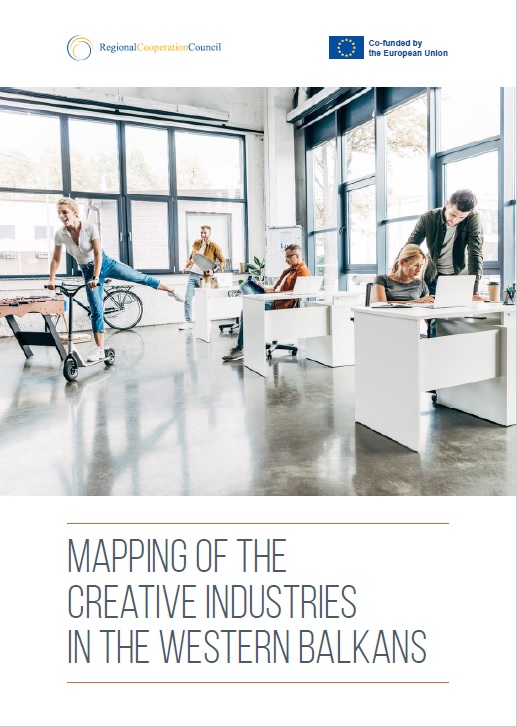 Mapping of the Creative Industries in the Western Balkans
01 Jun 2022 | STUDY
"Mapping of the Creative Industries in the Western Balkans" aims to provide new perspectives of the landscape of creative industries in the Western Balkans as well as to make recommendations on the kinds of interventions that boost regional alignment and deliver economic, political and social benefits.

All around the world, governments have begun to recognise the importance of Cultural and Creative Industries as drivers of economic opportunity and social transformation. At EU level, Creative Industries have become high-capacity engines for economic growth, representing 11.2% of all private enterprises and 7.5% of all employed persons. Creative Industries have been recognised in the Common Regional Market Action Plan 2021-2024 as one of the key industries and as a crucial driver of growth and competitiveness in the Western Balkan region.

The term 'creative industries' refers to a range of economic activities that are concerned with the generation and commercialisation of creativity, ideas, knowledge and information. Even though, there is no specific systematic description in use globally, Creative Industries have been recognized as important drivers of economic opportunity and social transformation. Another clear benefit is the direct connection between the creative industries and tourism, with almost any kind of creative output stimulating the kinds of narratives that respond to the trend of Experience Tourism.
Download: EN
---