Meeting of the Board of the Regional Cooperation Council (RCC) in Sarajevo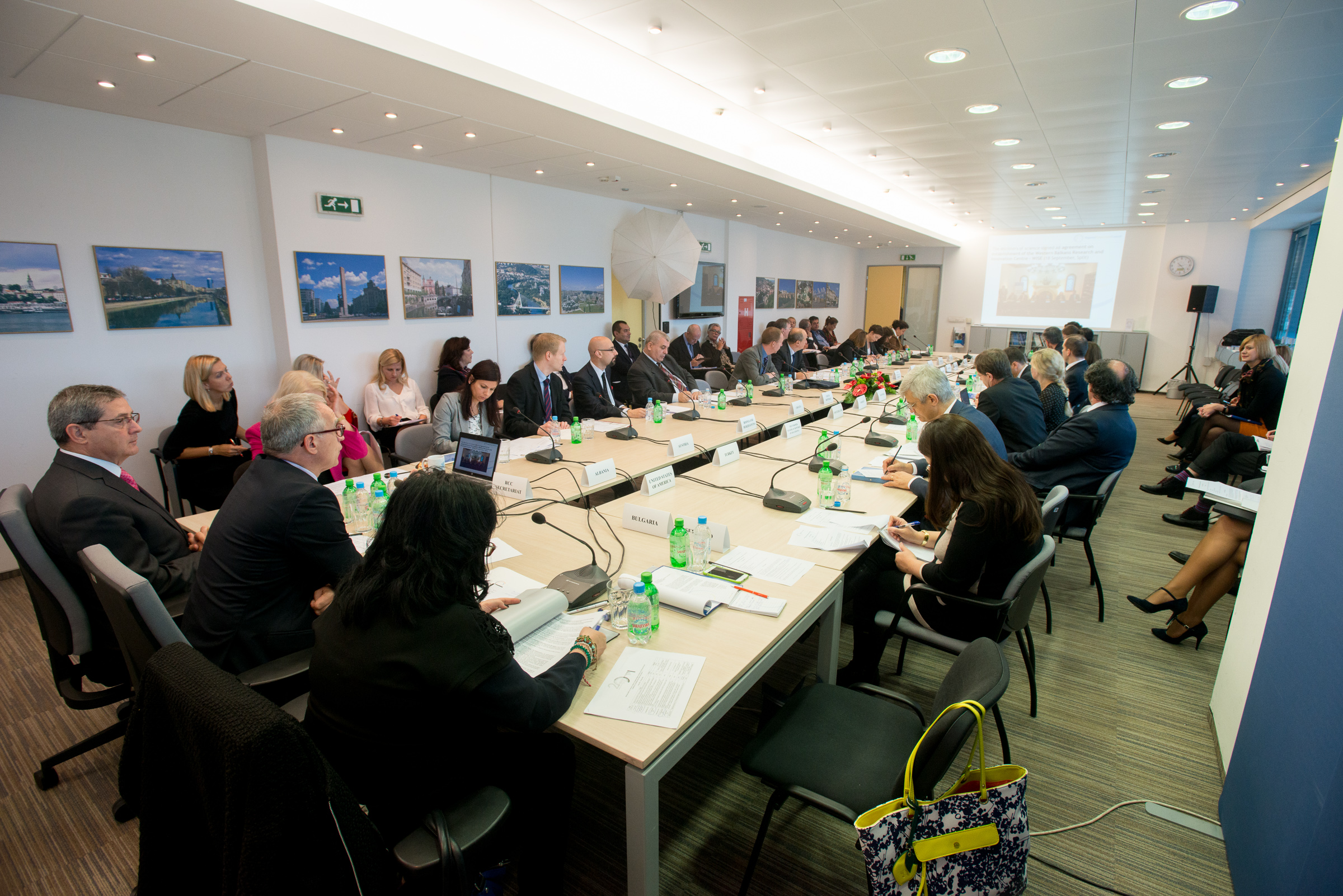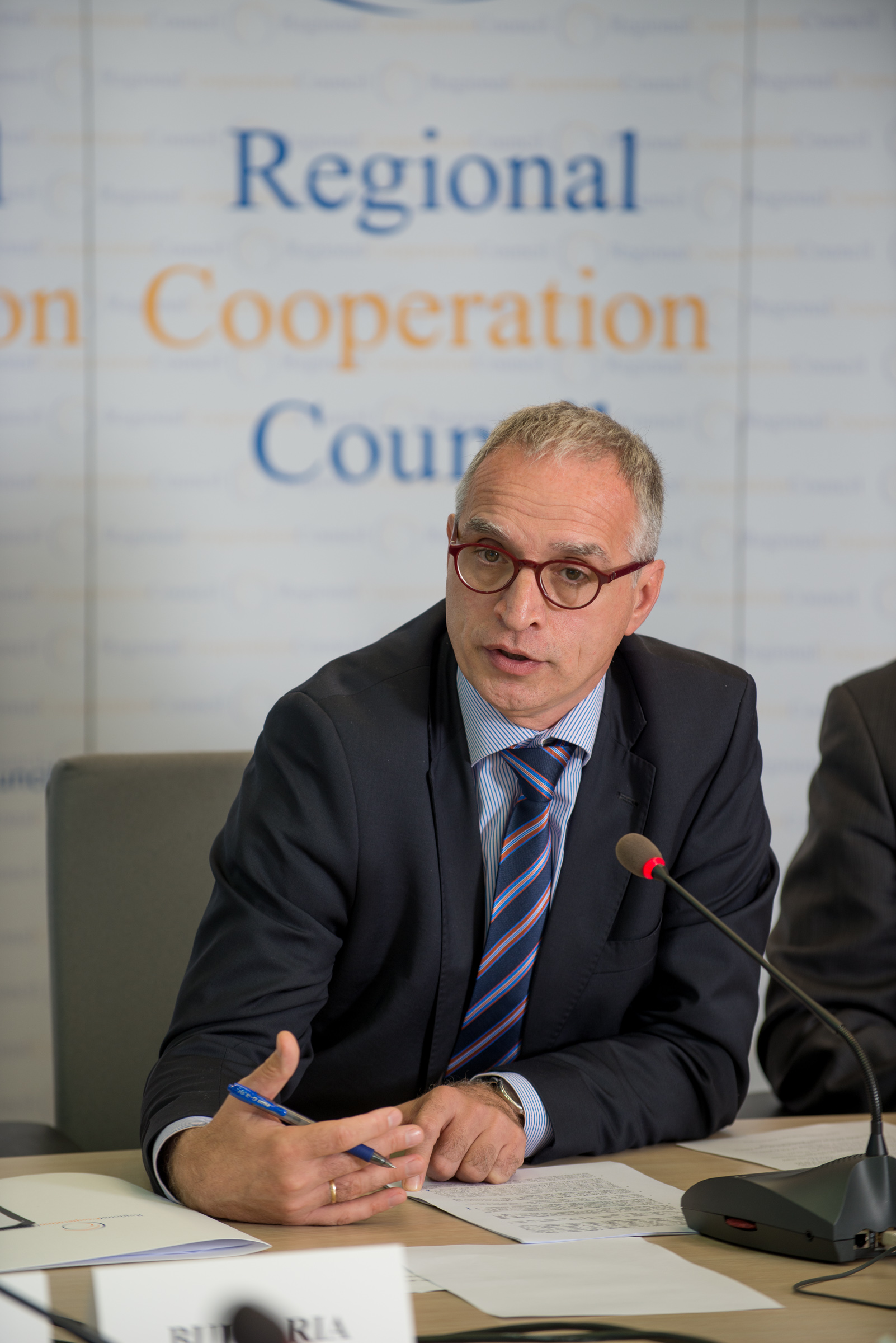 Sarajevo, 15 October 2015 – The 27th meeting of the RCC Board took place in Sarajevo today. RCC Secretary General, Goran Svilanovic, presented the activities of the RCC Secretariat between April and October 2015 and the Board accepted them. Particular attention was given to RCC's engagement in those aspects of the Berlin Process which are in line with RCC's mission and goals.
The Board also adopted the budget for next year and heard a presentation on the main outlines of the RCC Strategy and Work Programme 2017-2019. Drawing on the experience and lessons learned from the implementation of the previous Strategy and Work Programme, RCC's next strategy will have a strong continuity, but with an improved and integrated approach on implementation structured around flagship themes like Connectivity; Competitiveness; Skills and mobility and will continue to also work on Good governance, security and the rule of law. The RCC will also assist the efforts to boost the role of the Civil Society and ensuring it becomes an integral part of the Euro-Atlantic integration process of South Eastern Europe.
The Board also approved the concept and work plan for the establishment of a SEE Regional Cooperation Platform on Countering Radicalization and Violent Extremism Leading to Terrorism and Foreign Terrorist Fighters. The platform aims to strengthen the coordination and cooperation on countering radicalization and violent extremism in SEE at national and regional levels under the political umbrella of the SEECP. It is open to the participation of the EU, USA and other RCC stakeholders and international donors.