Sarajevo: RCC Board meets for the first time in 2016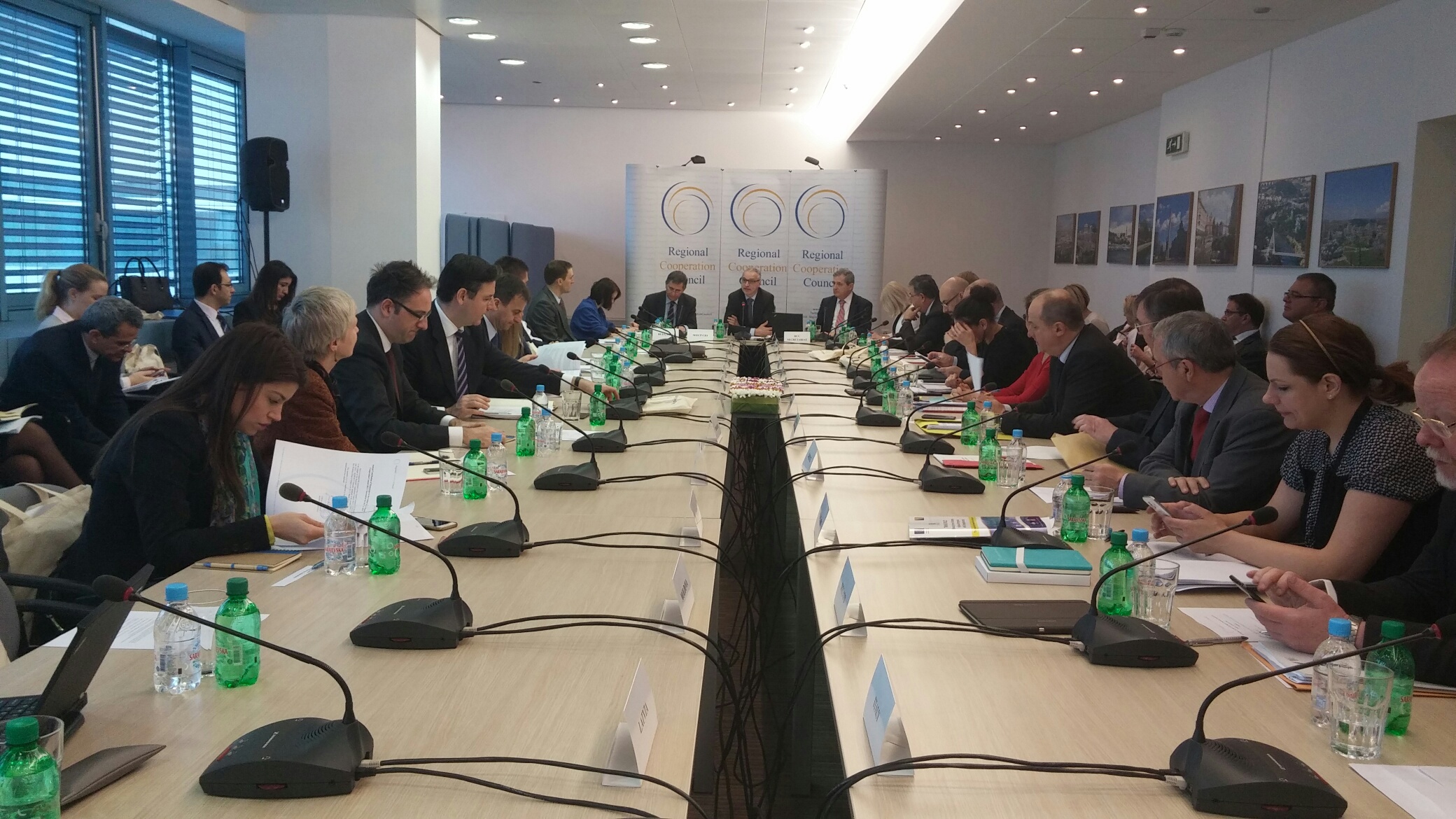 The 28th meeting of the Regional Cooperation Council (RCC) Board took place in Sarajevo today. RCC Secretary General, Goran Svilanovic, presented the activities of the RCC Secretariat since October 2015 and the Board accepted them.
For the first time, the Board heard and discussed the outline of the RCC Strategy and Work Programme for 2017 – 2019, which is expected to be adopted later this year. The Board was also informed in detail about a new venture of the RCC - the "Roma Integration 2020" programme which the RCC is conducting in cooperation with the European Commission and the Open Society Foundation, and which was presented by a representative of Commission.
One other novelty is the Employment and Social Affairs platform (ESAP), a joint project by the RCC and the International Labour Organisation (ILO), which is funded by the European Commission and is due to start next month.
RCC Secretary General, Goran Svilanovic, also informed the Board about the final phase of the implementation of the current Strategy and Work programme which ends this year. The new Strategy and Work plan for the period 2017-2019 is based on the achievements and lessons learnt from the previous three year period, said Svilanovic adding that the period ahead will be "about interventions pushing towards greater regional economic integration, enabling easier flow of capital, people, goods and services within the wider SEE region."