Furthering the digitalisation in South East Europe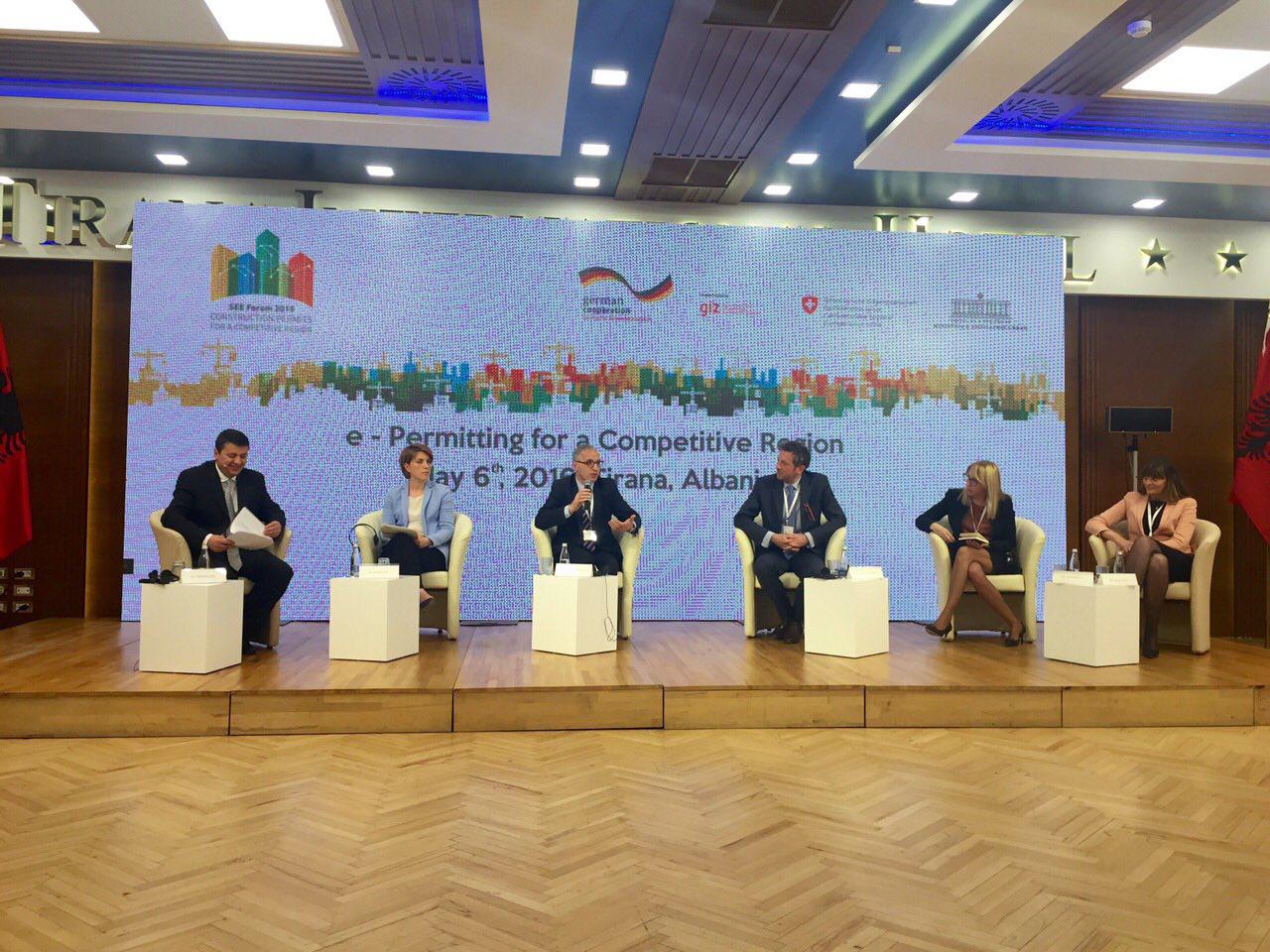 Tirana/Sarajevo – The 2nd International Conference on "E-Permitting for a Competitive Region" that started in Tirana today, will look at the state of issuing electronic permits in the region and thereby the state of digitalisation in South East Europe. Regional Cooperation Council's (RCC) Secretary General, Goran Svilanovic, took part in a panel discussion on "Regional Cooperation on E – Building Permits".
Svilanovic stressed that introducing the system of e-building permits through regional cooperation is a great potential for the whole region which will help improve its business environment and boost competitiveness. "This is exactly what the RCC is focusing on in cooperation with the Western Balkans Governments – improving the region's competitiveness". He added that the introduction of the electronic building system perfectly blends with the investment environment reforms which the RCC is pushing for. "Our governments", said Svilanovic, "agreed to work together on those policies which support the inflow of foreign investments and intra-regional investments, moving us one big step closer to a single investment space in the Western Balkans".
Actions on the macro-level, stressed the RCC Secretary General, need to be supported with concrete actions on ground, and the electronic building permit represents one such action. Obtaining building permits throughout the region was a lengthy and complexed process, involving tonnes of paperwork, a lack of transparency, and a certain degree of unpredictability. "An electronic system is not only efficient in terms of time and paperwork, but also provides for high level of transparency, predictability and security – elements that the businesses are looking for.
Svilanovic also offered RCC's assistance to provide support for the E endeavour by utilising the organisation's mechanism on investment climate reforms since it is in place through the SEE Investment Committee – SEEIC. This Committee is composed of the region's Ministries responsible for economy and investments, and is already is gearing up for the investment policy reform work.